Our Enlightened Equipment Ambassadors are fun-loving hikers, backpackers, and world explorers. They appreciate EE gear not because it's gear, but because it helps them do more of what they love. Whether they live in a van, a house, or a tent, they've all experienced what it's like to carry a lighter pack, and they tell people about Enlightened Equipment wherever they roam.
Our Brand Ambassador program is currently full, but we encourage everybody—not just our Ambassadors—to spread some EE love. You can use the hashtag
#campingdonelight
or
#enlightenedequipment
.
---
Corey is a 27-year-old outdoor lifestyle and mountain sports photographer based out of the White Mountains of New Hampshire. The lifestyle and landscapes of the outdoors continue to inspire him, and he has a feeling they always will.
What does the name Enlightened Equipment mean to you?
"Enlightened Equipment, to me, means spending time outside, but in a smart and effective way. It's no secret that adventuring outside usually costs time, money to get the gear, and energy to get where you're going. It is always worth it to spend those things, but finding gear that assists you in spending less of them means that you can spend more time doing what you love. Enlightened Equipment does just that."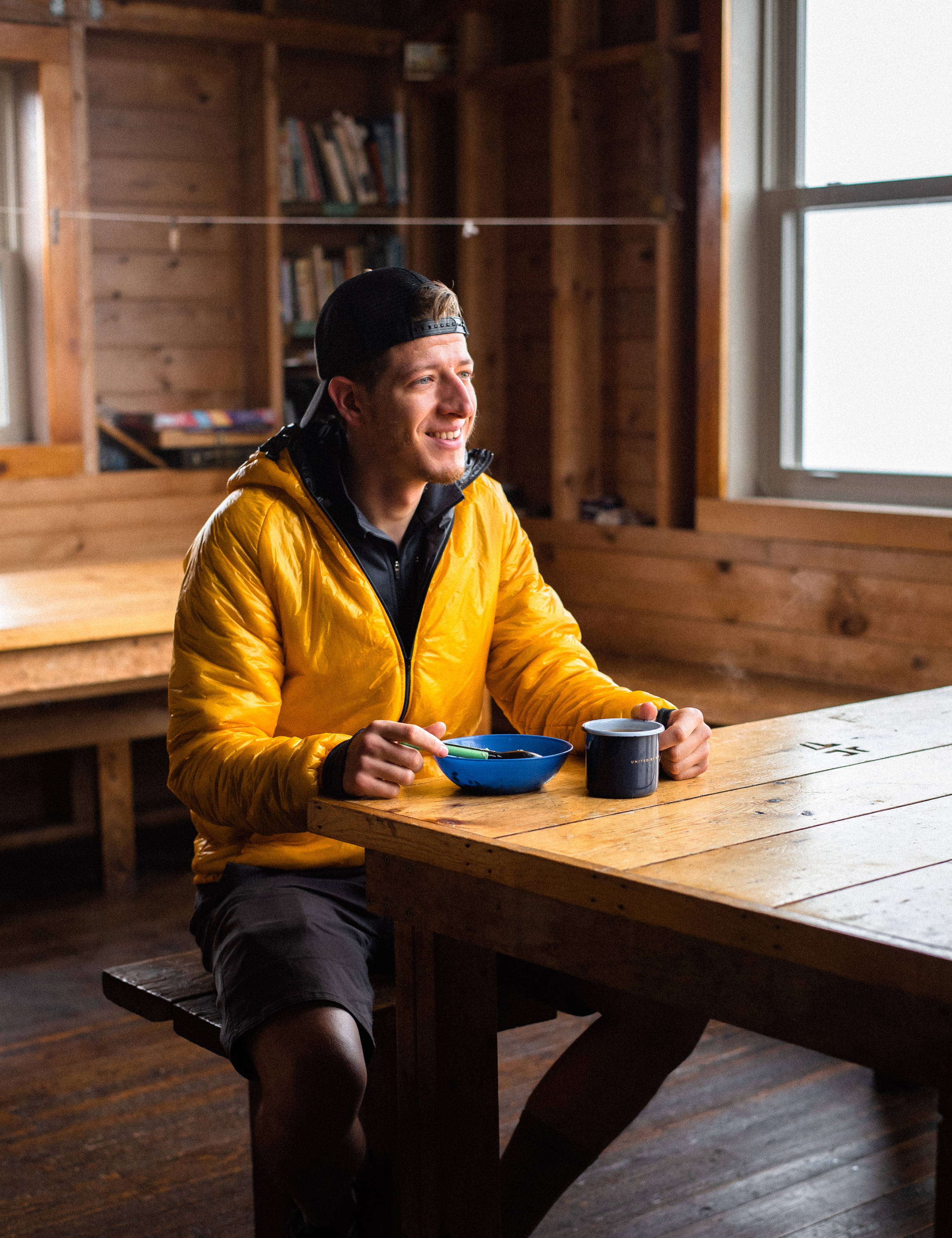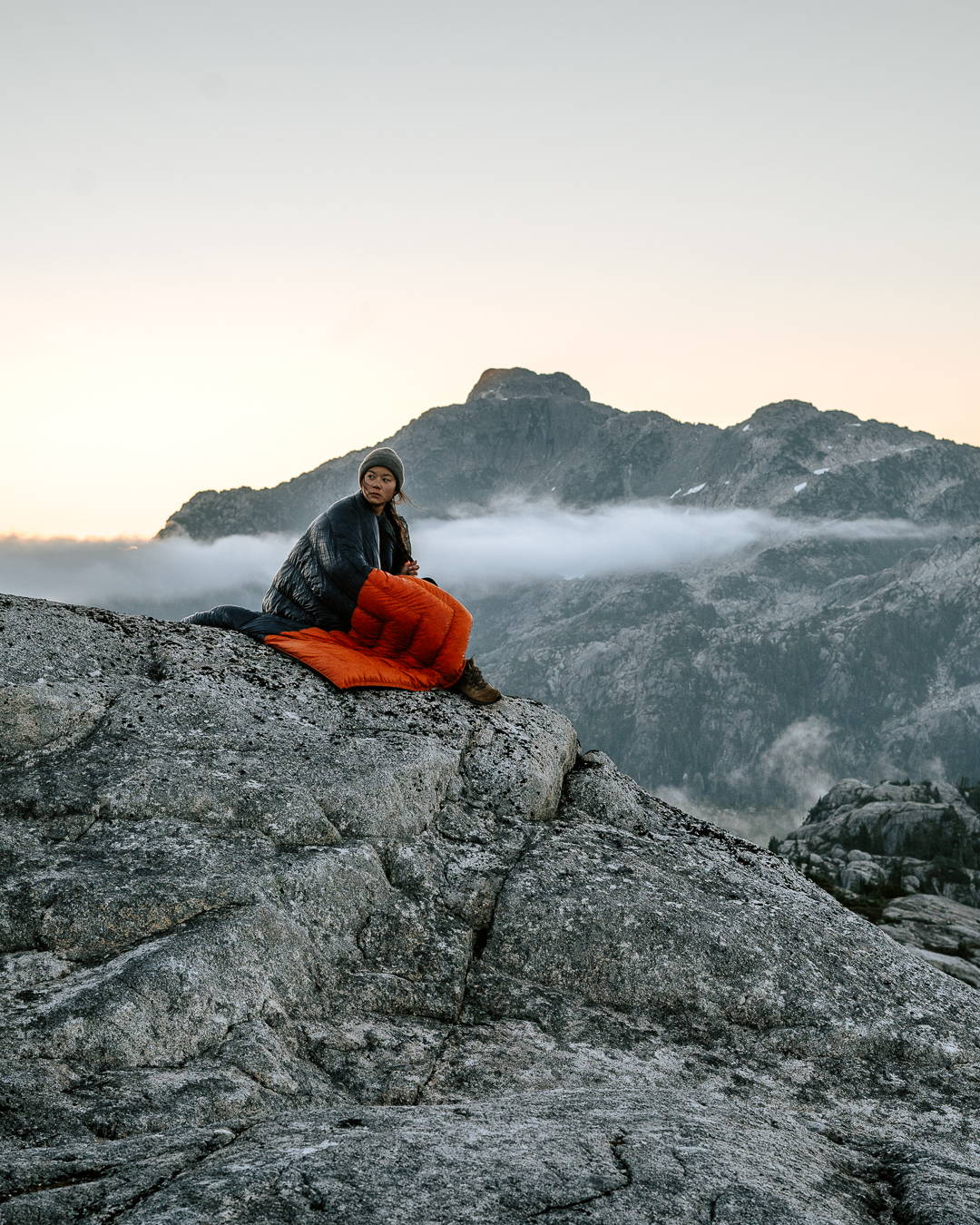 Emma Skye is a full-time traveler, photographer, and lover of life. She's spent four years on the go all over the world, capturing both the ordinary and the extraordinary as she goes.
Tell us about your path into outdoor adventuring.
"My parents are both avid adventurers who decided, when I was nine, to uproot our lives and sail around the world. Being prone to motion sickness, I prefer to keep both feet on the ground these days. However, it was the four years I spent as a child visiting new places and seeing different ways of living that inspired my current wanderlust."
Ian Hanson, photographer, dreamer, and oddball, travels the cities of the world and the woods of his own backyard with the same quirky curiosity. For him, life begins once you leave the beaten path.
Why did you become an ambassador for Enlightened Equipment?
"Becoming an ambassador for Enlightened Equipment has been the beginning of a paradigm shift in how I live and understand what it is I'm capable of. I began to understand a concept of manifesting what it is you want, and I had long desired to work in partnership with companies whose gear and mission I believed in. Enlightened Equipment was that company."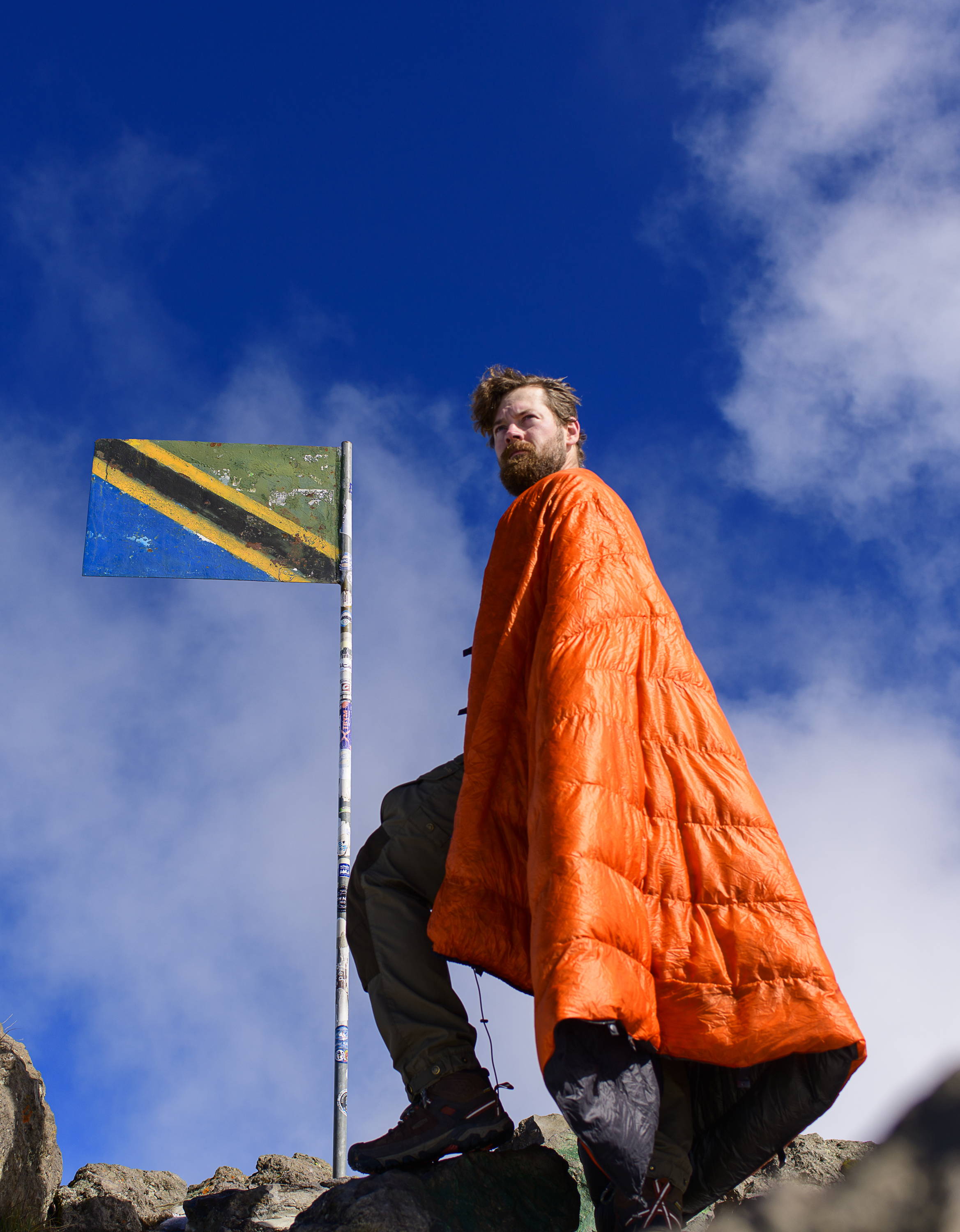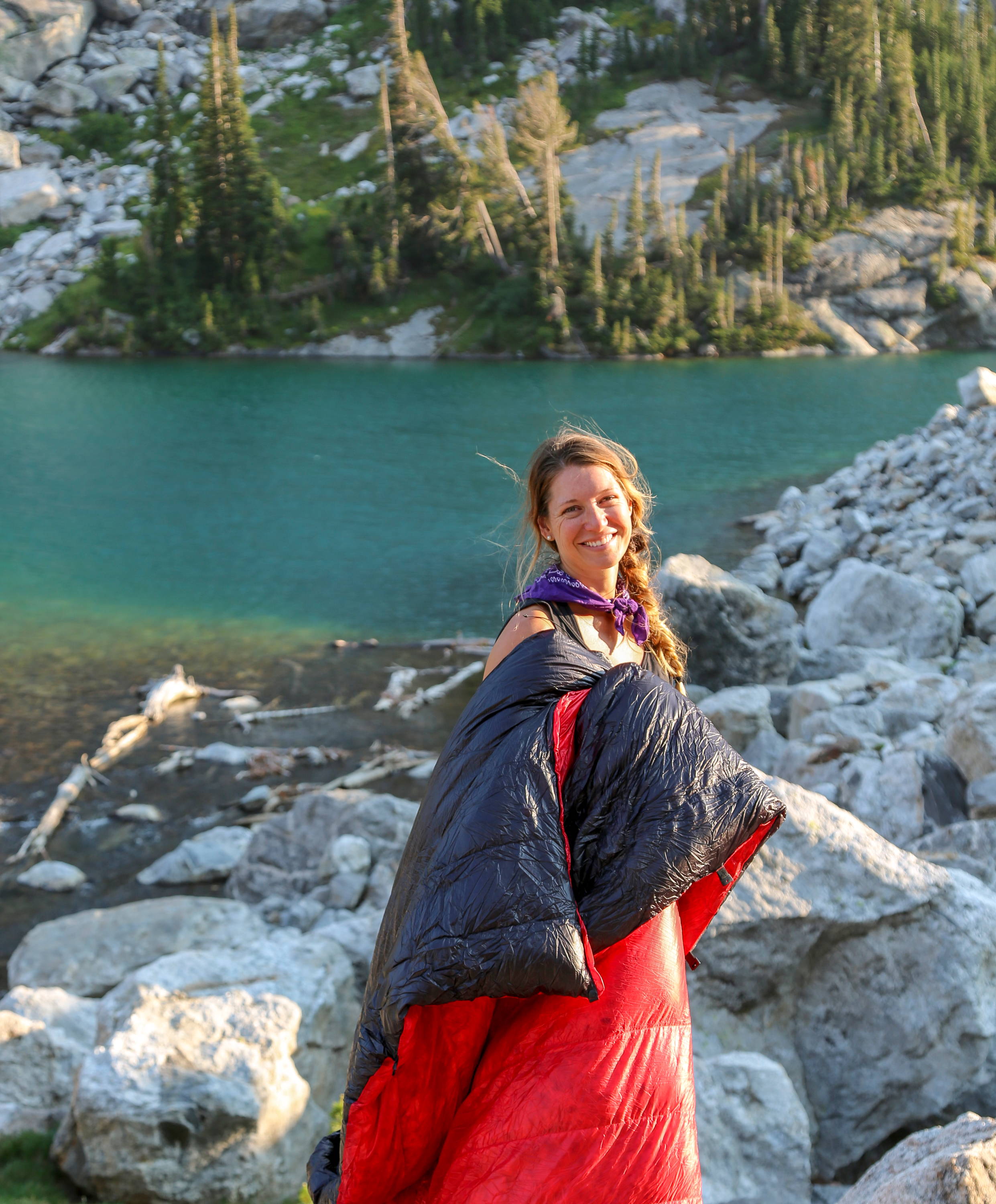 Jay Nel-McIntosh is a photographer and traveler based in Jackson Hole, Wyoming. She loves to fully immerse herself in new places and connect to people and nature wherever she goes.
Why do you pack light? And how does your quest for minimalism carry over into your daily life?
"I can't travel anywhere without some camera gear which is always the opposite of light, so for me keeping everything else simplified and lightweight helps to balance the extra weight of the camera. Additionally after tearing my shoulder 2 years ago, it is still sensitive to bearing the weight of a heavy backpack, so the lighter my pack is, the happier my body is, allowing me to push further."
Michael and Katy Lane are photographers and full-time globetrotters on a mission to meet people, discover places, and savor the cultures of this amazing world. They love hiking and bikepacking as they go.
What motivates you to push through tough days on the trail?
"Type 2 Fun, the kind of fun that isn't comfortable in the moment, but feels awesome afterward. In the end, even when it's difficult and painful, we always feel proud of what we accomplish. Some of our most difficult days of adventure have become the fondest memories and the experiences we most often recount with friends and family."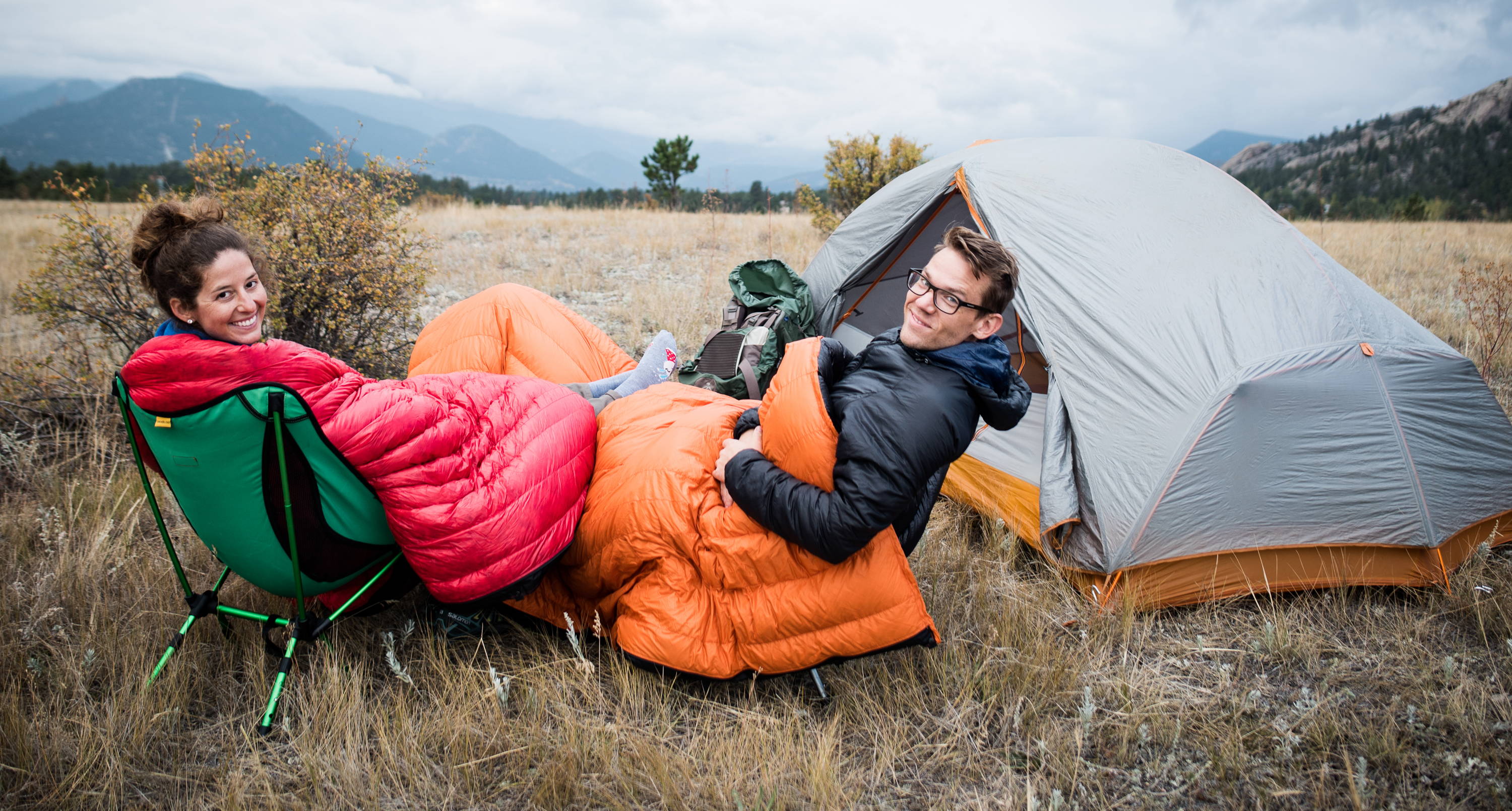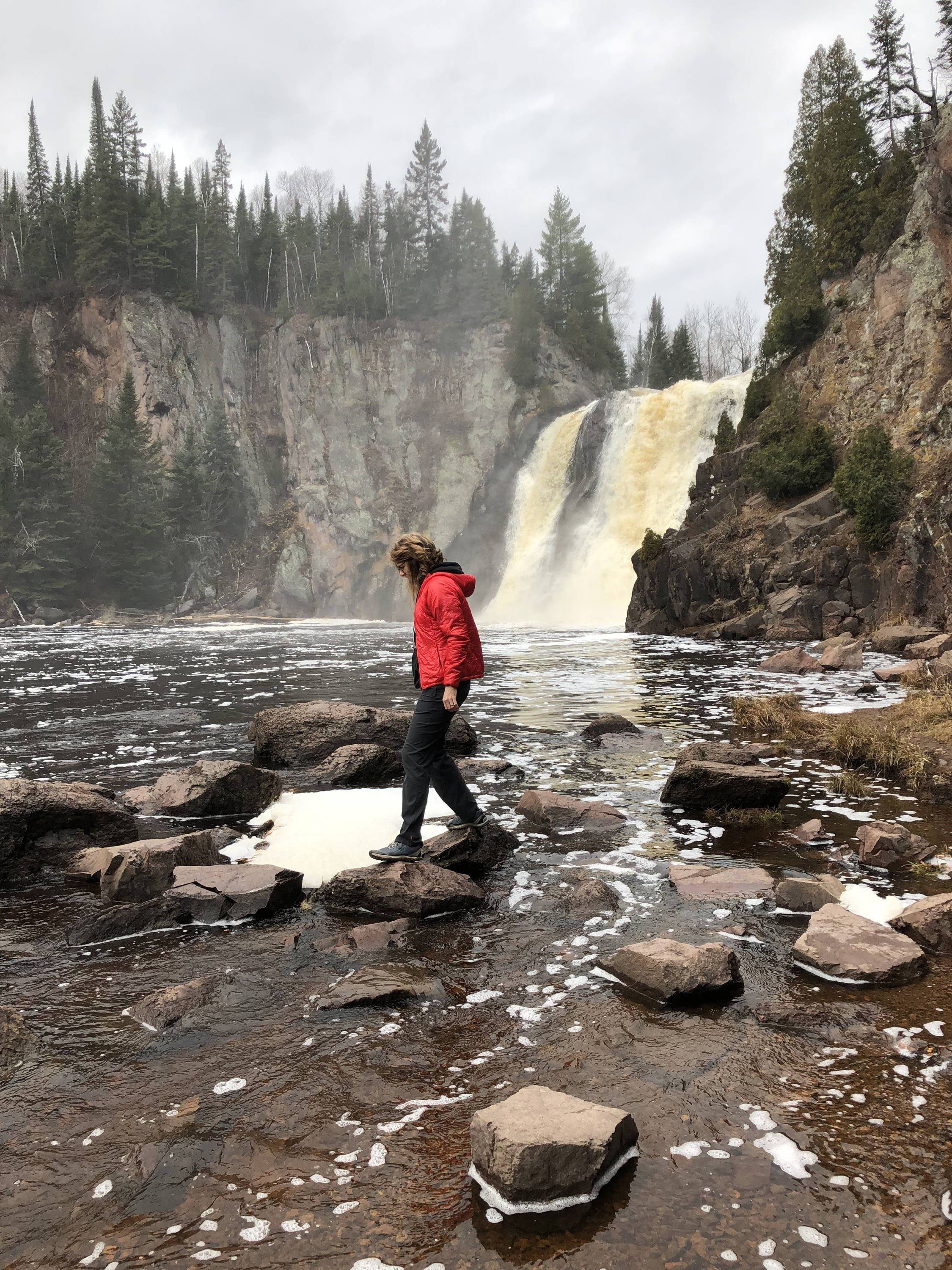 Jen, the Wandering Pine, is a spunky, fun-loving mom, designer and Scout Leader. She's passionate about inspiring and empowering everyone to get outside and enjoy nature, even in their own backyard.
What do you carry in your pack even though it's non-essential?
"Oh boy. I have done a lot of work here. I used to carry A LOT of non-essential things, mostly out of fear or worrying about the Scouts forgetting something. My favorite luxury items on my SHT thru hike were my Hummingbird Hammock (9 oz), my Rawlogy Cork Massage Ball (1 oz), and my LiteFlex hiking umbrella (8.1oz). The worst thing I ever brought on a hike was a 2lb summer sausage on a trip with the Scouts. It felt like 10 lbs and I didn't eat summer sausage again for a very long time."
James and Stephanie, the Wayward Gringos, self-built an adventure van in 2016 and are roaming South America in pursuit of beauty and serendipity.
What are your top three favorite places you've visited?
"We decided to narrow it down to only places we've visited on this trip. So here are our top 3 places we've visited from Seattle to Ecuador:
Chiapas, Mexico. The farthest southern state in Mexico is full of adventure, from high-elevation mountains to turquoise waterfalls to overgrown Mayan ruins.

Parque Nacional Cajas, Ecuador. Surreal Andean landscapes at about 4,000 meters, with awesome and challenging backpacking.

Lake Atitlan, Guatemala. Lake Atitlan has a special place in our hearts. The community, the beautiful indigenous cultures, and the countless volcanoes surrounding the lake almost made us stay forever."