​5 Warm Camping Suggestions: Year Round Island Camping
*Photo: Jennifer-Lawler (http://bit.ly/2km5XqI)
Here at Enlightened Equipment's headquarters in Winona, MN we are in the single digits outside. With the right equipment it's never too cold to get out there and camp, but the way we see it, if you have the opportunity to avoid the freezing cold it's worth exploring. In that spirit, here are 5 suggestions for year round beach camping.
Long Key State Park, Layton, Florida (Pictured Above)
Roughly 60 miles off mainland Florida, Long Key State Park is picturesque. Formerly the site of Henry Flager's Long Key Fishing Camp, up until the keys were hit by a class 5 hurricane in 1935. These days you will find 60 oceanfront campsites. Saltwater fishing is still popular for visitors. The state park also offers water sports, snorkeling, areas to grill for a picnic and viewing of the tropical birds. If you are up for a walk you may want to venture onto either the Golden Orb Trail or the Layton Trail. Both trails feature short distance hiking with spectacular views and rare wildlife.
My #1 Attraction: The turquoise blue waters of the Florida Keys.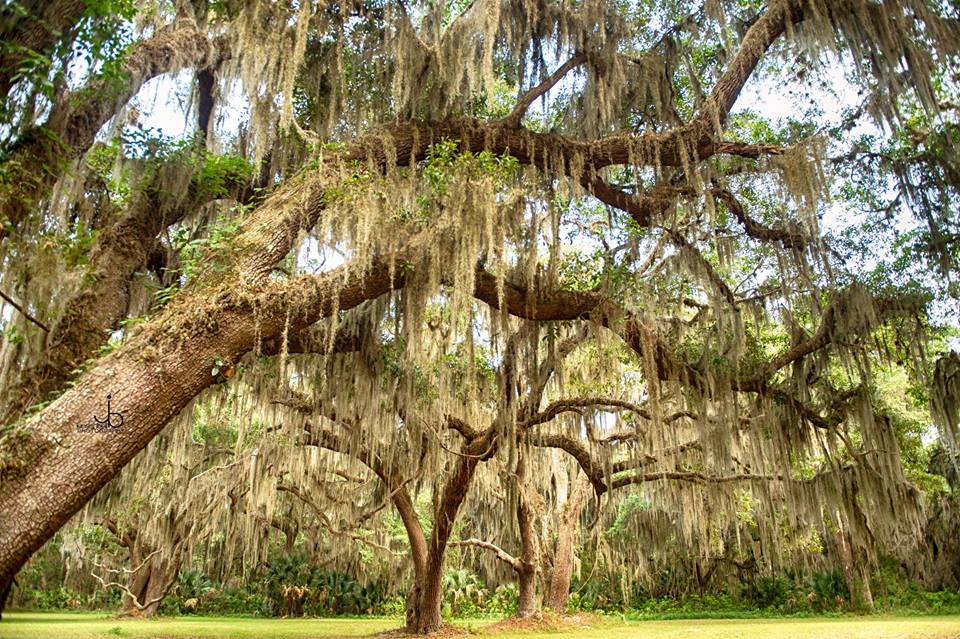 *Photo: Pam Bell (http://www.pambellphotography.com/)
Cumberland Island, St. Marys, Georgia
Home to 9,800 acres of designated wildlife, Cumberland Island provides a healthy blend of semi tropical forest and undeveloped Atlantic beaches. Cumberland Island is known as the southernmost barrier island in the United States. Just a 45 minute ferry ride from the mainland you can choose either Stafford Beach (16 sites) or Sea Camp Beach (10 sites) campgrounds. When you arrive enjoy over 50 miles of hiking trails, beautiful Atlantic surf and large shaded camping sites near the beach.
My #1 Attraction: 22 amazing and diverse hiking trails all across the island. Check out the trail maps and pictures here: https://www.georgiaconservancy.org/cumberland-trails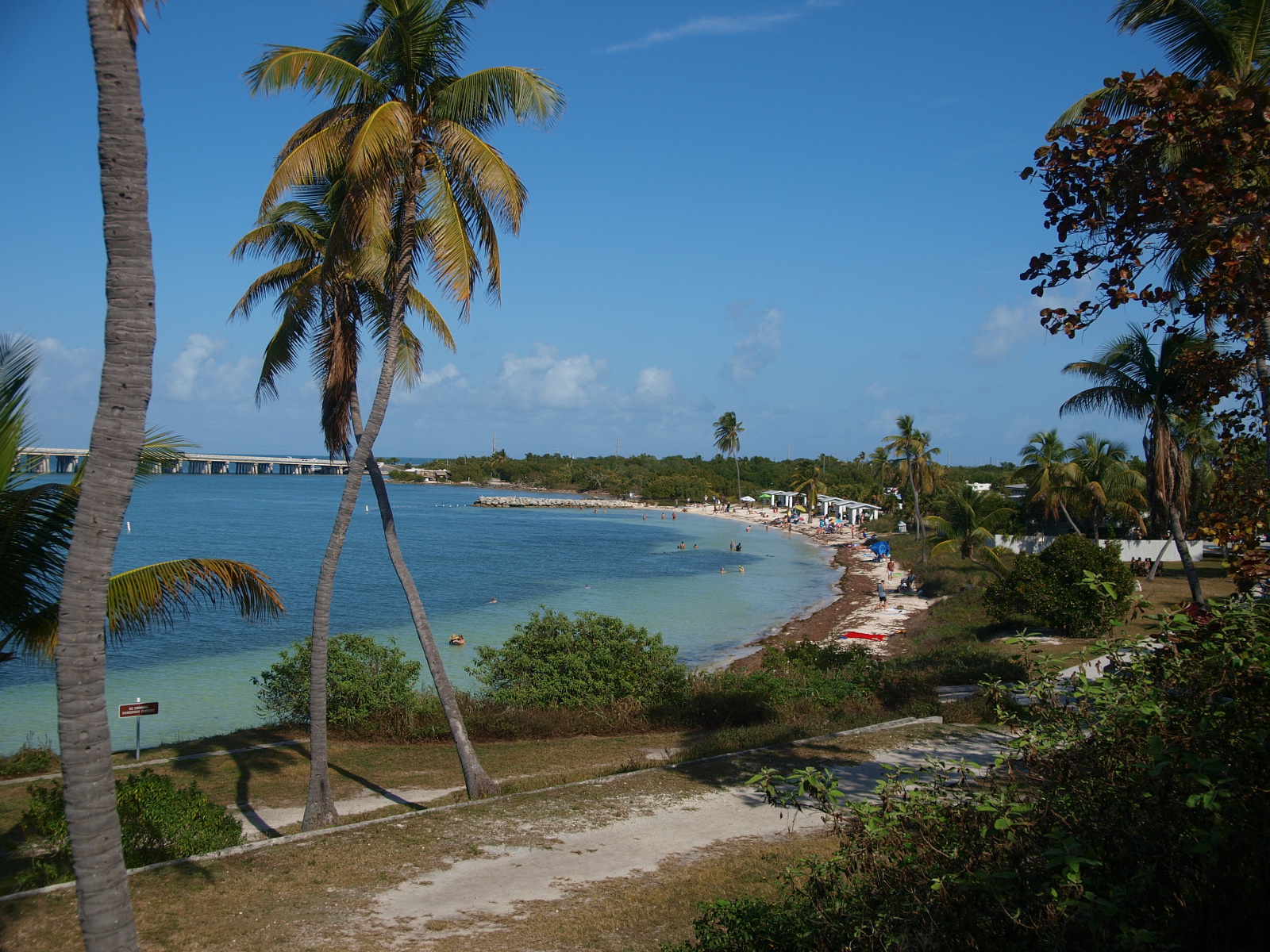 *Photo: Rick Hamell (http://bit.ly/2jHTWtV)
Bahia Honda State Park, Bahia Honda Key, Florida
Located at Mile Marker 37 on Highway 1, Bahia Honda State Park is the peak of tropical nature, beautiful beaches and spectacular views of the Old Bahia Honda bridge. It's location allows for year round camping and for ocean goers there are boat slip for rent. The park can accommodate all types of campers with 80 individual campsites spread throughout the grounds. During their stay guests have a variety of activities available to them, including kayaking, paddle boarding, swimming, bicycling and year round natural and cultural park programs.
My #1 Attraction: Looe Key Snorkeling Tours. For just $30 you get a boat ride to the reef, snorkeling course and 1.5 hours of reef exploration.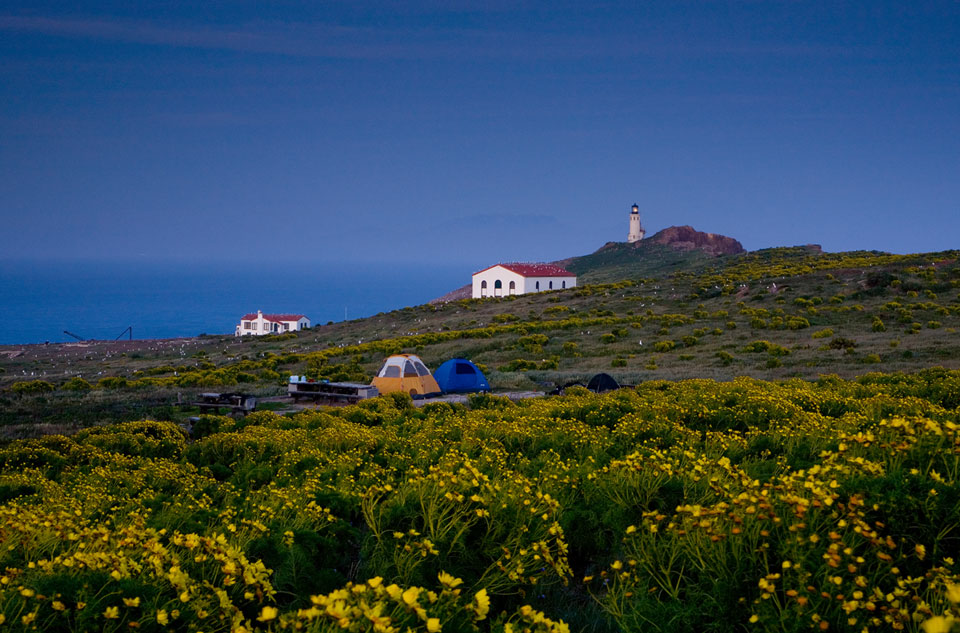 *Photo: http://bit.ly/2k533bs
For the rugged outdoors men and women, Anacapa Island has to be on your short list of ultimate island escapes. Board a boat in Ventura, on the mainland, for a beautiful hour ride atop Pacific seas. Arrival on the 5 mile island is marked with an initial climb along a steel stairway to a bluff top where the main campground is located overlooking the sea. With just 7 sites, camping out here is rugged. No services are offered on the island, so it's up to you to pack in and out what you require. During your stay you can hike areas of the volcanic island, snorkel or even catch a glimpse of rare Channel Island wildlife; like the endangered California Brown Pelican.
My #1 Attraction: Arch Rock, a 40 foot high iconic symbol of Channel Islands National Park.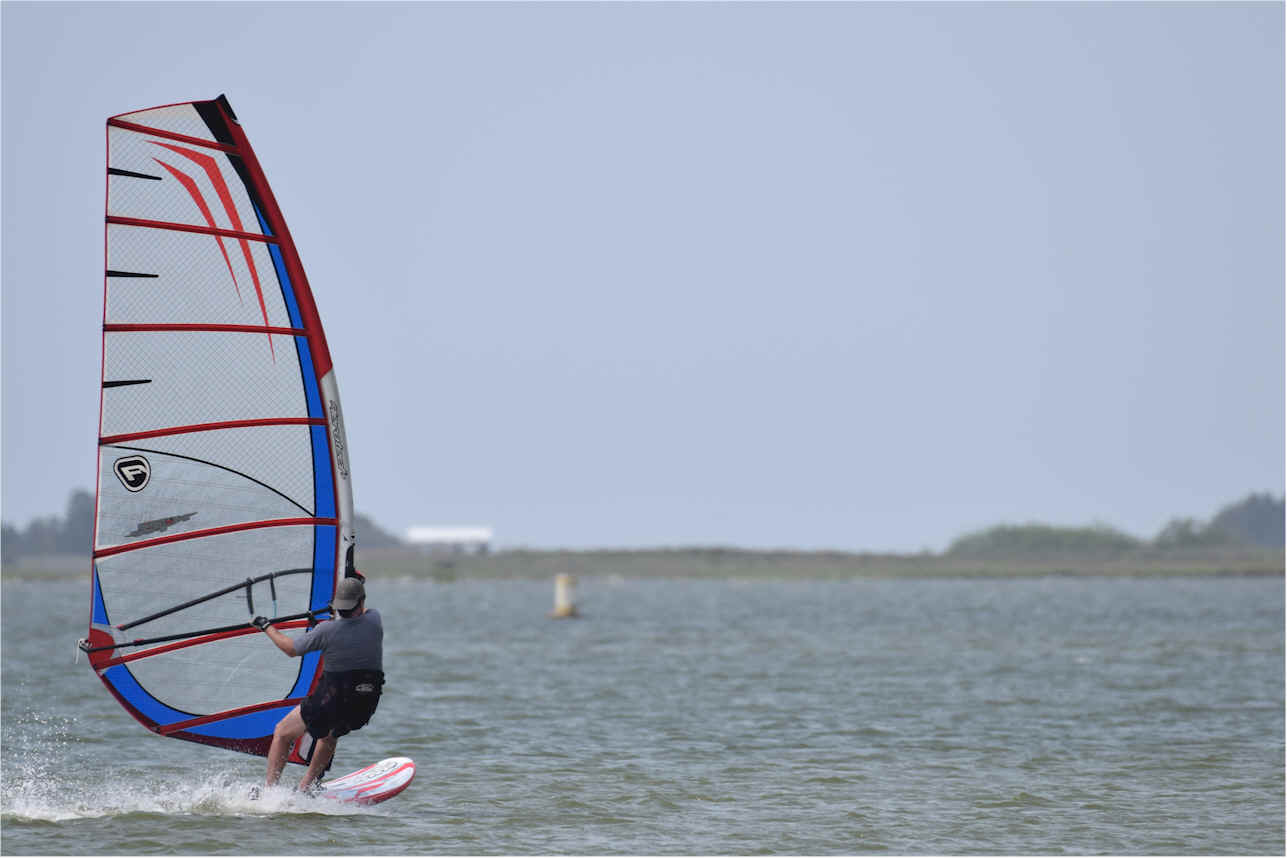 *Photo: KPAN (http://bit.ly/2k557jQ)
Bird Island Basin, South Padre Island, Texas
Located off the Laguna Madre waters, this is a classically amazing first-come first-served style campground. The flat waters are warm for nearly 9 months out of the year, making this area ideal for windsurfing. Fishing is also a very popular venture here. Guests are often seen wade fishing near the campground and will likely catch speckled trout, flounder or redfish. A visit may also include kayaking, a boat ride or viewing of the exotic bird life. Guests are encouraged to pack in and out what they will need for the stay as the hustle and bustle of South Padre is 12 miles from the park entrance.
My #1 Attraction: Rent windsurfing equipment for just $50 per day at the nearby Worldwinds Windsurfing shop.


HAPPY CAMPING!