ALDHA: The Gathering 2015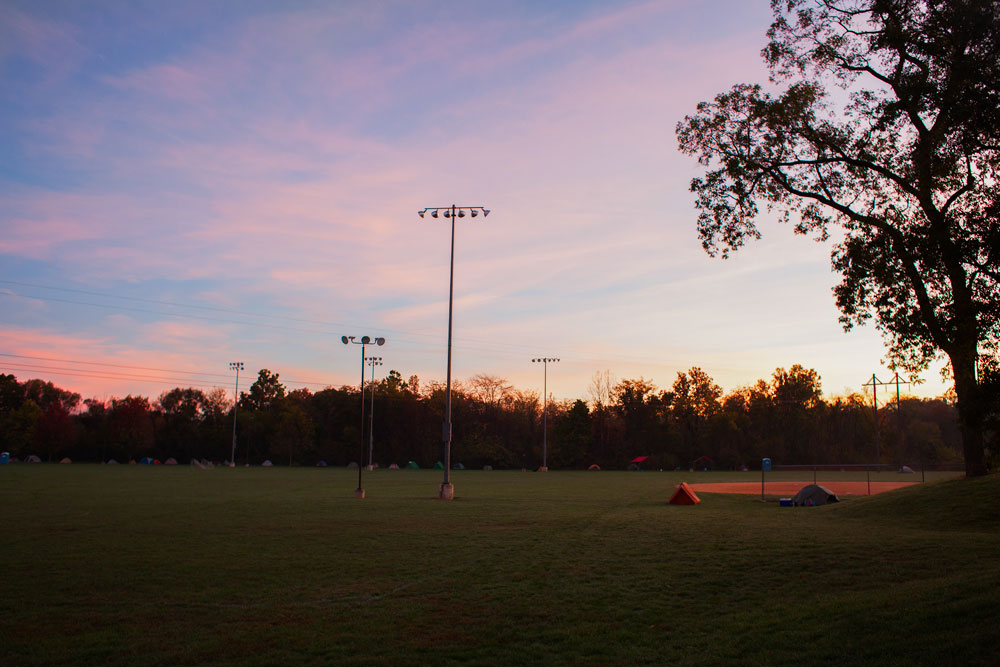 This past weekend a couple EE employees (Tyler and myself, Peter) had the great pleasure to hit the road and visit the Appalachian Long Distance Hikers Association (ALDHA) annual get-together, called "The Gathering". As both of us currently and have worked extensively in customer service for Enlightened Equipment, we have lots of experience discussing options and gear with long distance hikers, though this was our first opportunity to meet up with a large number of hikers all in the same place.
The Gathering is unlike any other experience I've had. Hundreds of hikers, all ages and walks of life, all with wildly unique hiking experiences (at the gathering, the hiker who was oldest when they thru-hiked the Appalachian Trail was 74, the hiker who was the youngest when they thru-hiked was 17). There were those who have never backpacked but have dreams of some day tackling a long trail. There were others who have 40,000 miles or more of lifetime backpacking miles. The opening ceremony was especially illuminating, bringing attention to numerous interesting stories, personalities, and even sharing The Gathering's own song.
Aside from meeting many great folks, we had the opportunity to attend a couple of the workshops, and especially enjoyed attending the keynote presentation by Cam "Swami" Honan of The Hiking Life. He specifically talked about his "12 Long Walks" which took him through 12 Long trails/routes of approximately 14,342 miles over the course of 18 months. He's a great storyteller, and has loads of great stories from his many, many miles of hiking.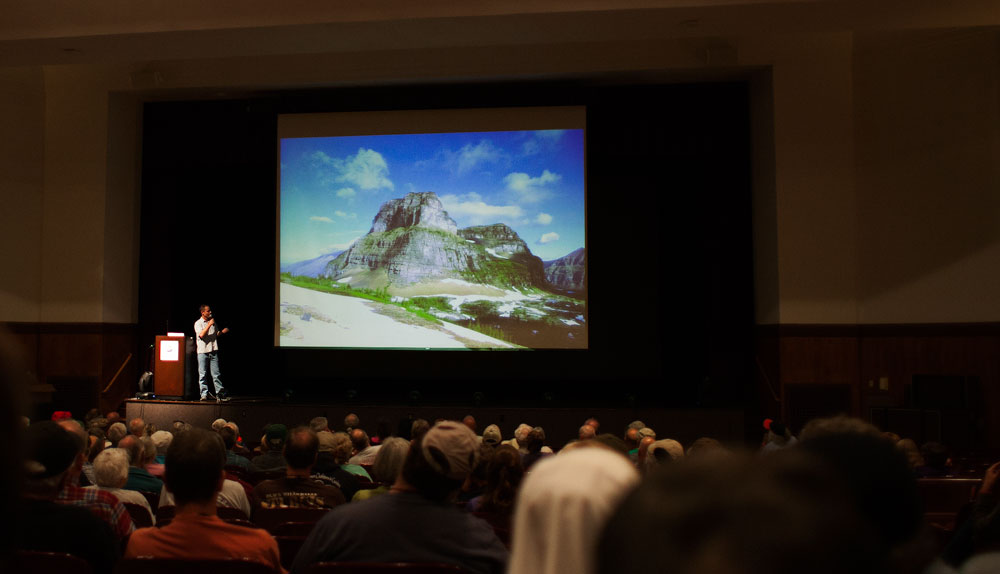 After heading out from the Gathering, before returning to Minnesota we took a few hours to meander on a nearby section of the AT. While we weren't able to spend much time on the trail, we were fortunate enough to have wonderful fall colors for our short walk on a long trail. We also, conveniently, stumbled onto the mid-point of the trail.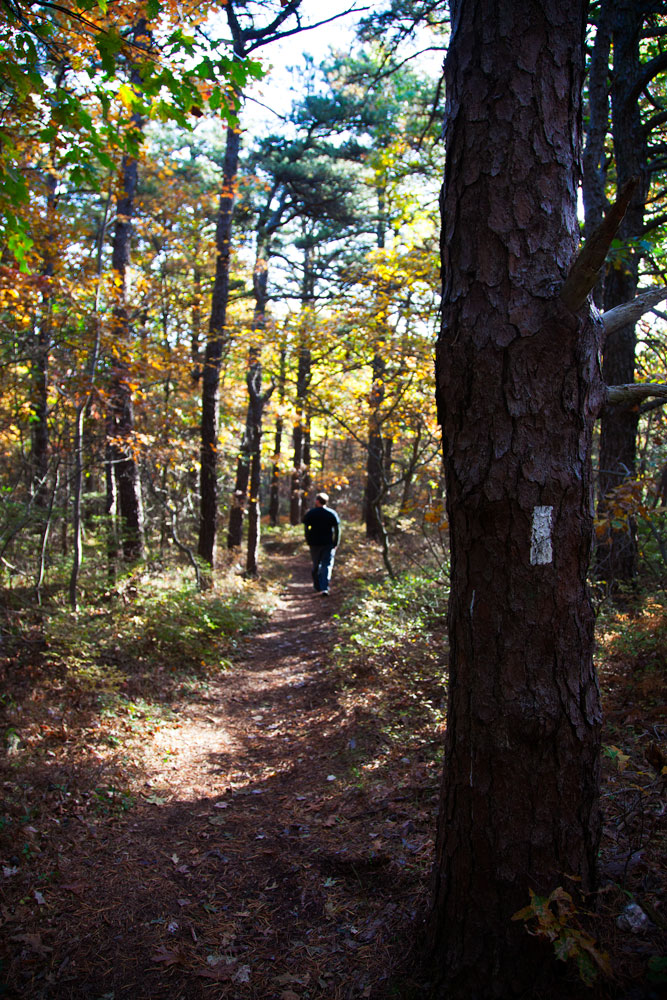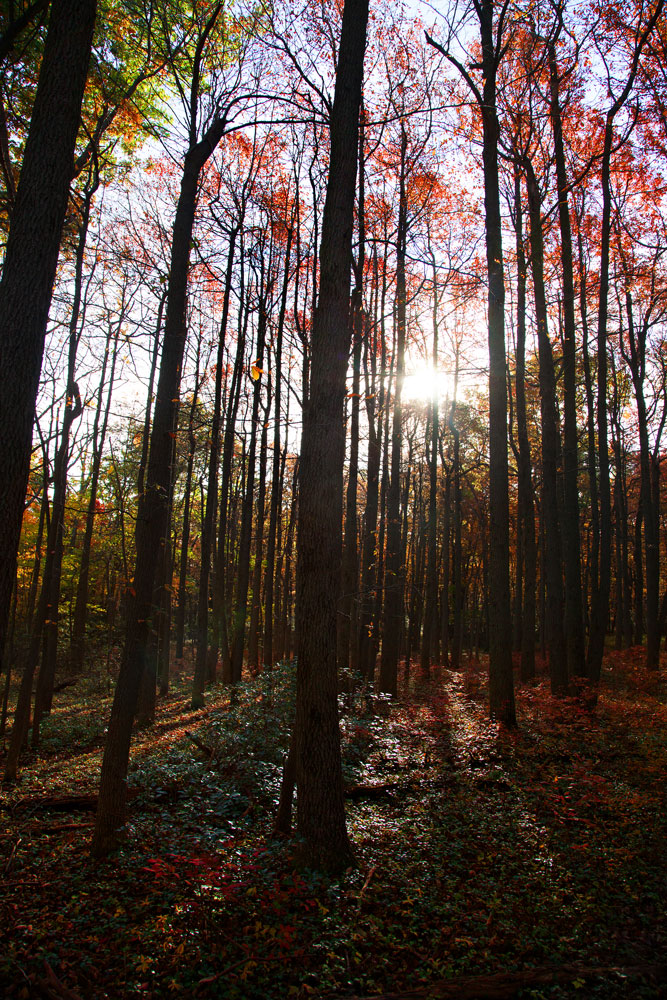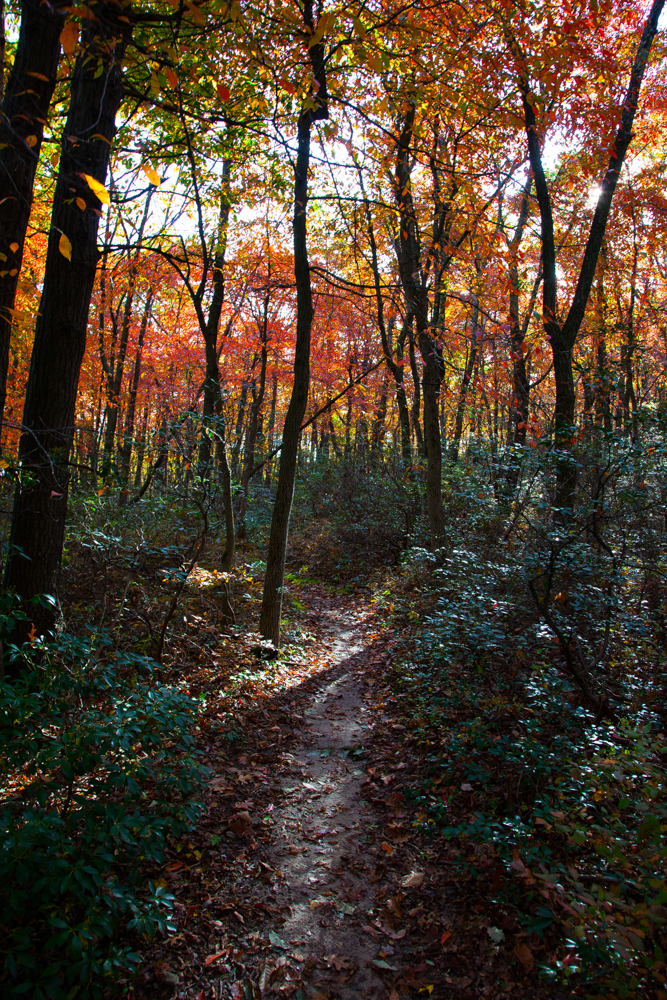 After that, it was a long drive back to MN. Here's Chicago in the middle of the night: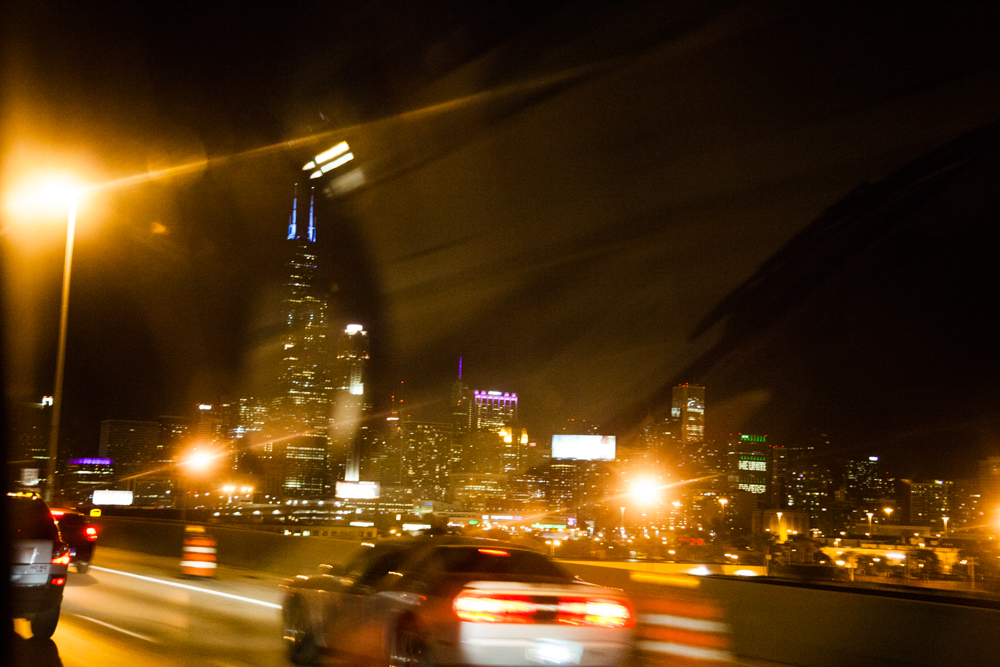 We really want to say thanks to everyone that made the gathering so memorable. It's a really tight-knit group, but they're amazingly welcoming to newcomers, and in no time at all we felt like part of the big family that is the Long Distance Hiking community. We hope to see many folks again in years to come.