Early Spring Planning and Packing Tips
February is not much of a month for camping here in Minnesota.
Ushered in by a bone-chilling month of January, February typically brings a lot of snow and wind. It's great weather for skiing, snowshoeing and ice fishing, but only a brave few of us summon the internal warmth to go sleep outside in this.
However, in much of the southern USA, springtime temperatures are perfect for camping. March and April are great times to experience the deserts and mountains of the Southwest, or start hiking the Blue Ridge Mountains of the Appalachian Trail. If you've got the time to get in a quick hike this spring, read on for some planning and packing tips.
1. Research weather patterns if you're not familiar with the place you'll be visiting. You can find weather info for most places using a quick internet search. Most national park websites display monthly averages and give advice on what to pack, and trail associations often have weather information as well. Keep in mind that conditions can vary from averages, so keep an eye on the local weather in the couple weeks leading up to your trip. Also, remember that wind and elevation can affect temperature.
I learned the importance of this the hard way. As an almost lifelong Minnesotan, I am not necessarily familiar with the weather in Arizona and Utah in the spring. My first time out there, I assumed it would be sooooo warm compared to Minnesota, only to shiver every single night because I didn't bring enough insulation. The second time around, I was much better prepared and slept a lot better!
2. Head for the hills! If you haven't been hiking much for several months, it's a good idea to add some hill walking/running into your workout routine. If you're stuck using a treadmill, add a varying incline. Stair climbing machines are good too--anything that simulates the up and down of the trail. There are tons of great trail workouts out there, and plenty of minimalist exercises you can do at home with just body weight.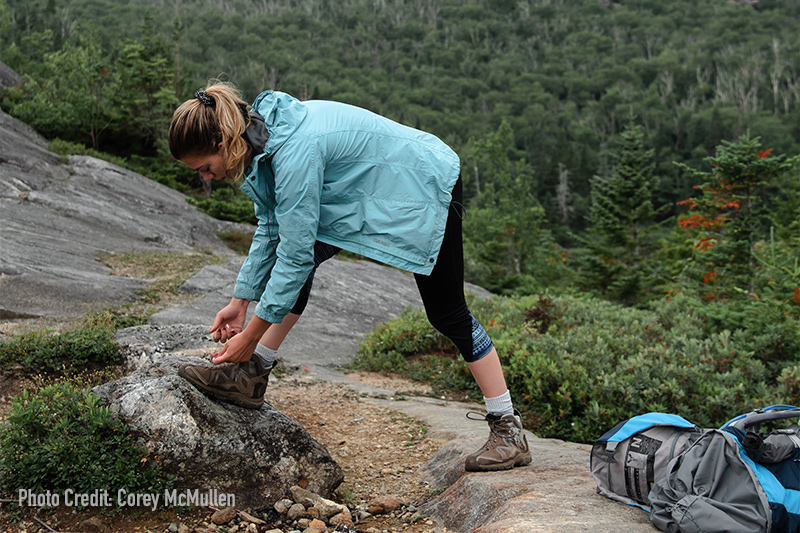 3. Prepare for frozen and/or muddy water sources. Snowmelt can bring silt and turbidity into streams and rivers. Know where to find water from clean sources, and if you must drink from a turbid stream, be sure to prefilter using a bandanna or something to catch the silt. If it's freezing at night, sleep with your water filter nearby to help avoid ice buildup, and bring a chemical water treatment as a backup.
4. Know the symptoms of hypothermia. A common misconception is that hypothermia occurs only in really cold weather, such as a polar vortex, or only when you're a shipwreck victim or something. But hypothermia can happen in much warmer conditions when there's wind or rain or a bunch of icy stream crossings involved. If you or someone else in your group starts getting clumsy, drowsy, or confused, stop hiking and get to a place where you can warm them up. Having a mylar emergency blanket is a good idea as well.
5. Keep your gear dry. Depending on the area, it might not be just rain. Check with rangers or trail associations to see how much depth you might encounter in stream crossings, and use a waterproof pack liner. The humble trash compactor bag is an ultralight favorite, but there are tons of dry bag options out there.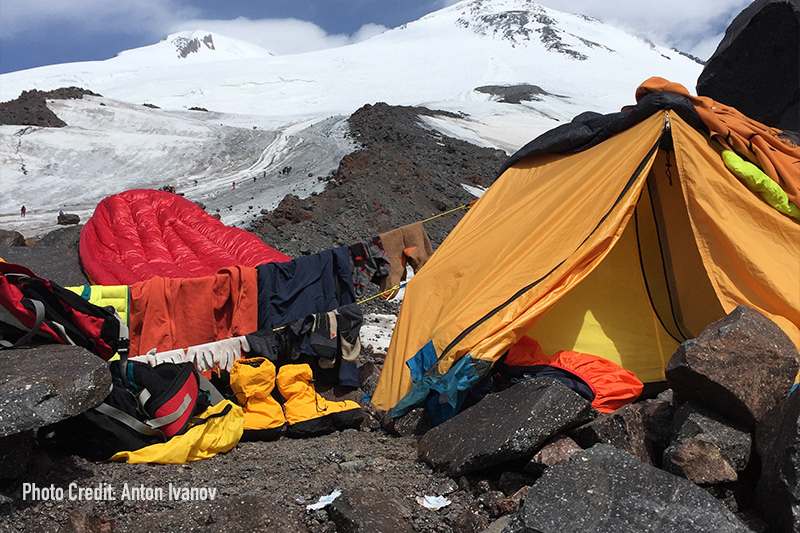 6. Insulated clothing is a game-changer. We're not fans of carrying things we don't need. However, cold conditions warrant additional insulation. Even if you've already got your Torrid jacket packed, consider a few other insulated accessories if the forecast looks iffy. Ultralight accessories like the Snow Wrap, Stronghold Mittens, Sidekicks, or a Hooligan will give you an extra boost of warmth and weigh less than their fleece or wool equivalents.
For those of us who aren't lucky enough to go on a bona fide camping trip, spring is a great time to clean out the gear closet. Sell gear you never use (or pass it along to new outdoor enthusiasts in your life!), and wash and repair the gear you do use so it's fresh and ready to go once summer arrives. Once that's done, it's never a bad idea to hone your packing list, and research your trips for this summer. And spring is a perfect time to test out some new backpacking food recipes too.
Happy trails!
Marcie