Hiking with Kids: The Ultimate Guide for Family Adventure
Did you use to be an enthusiastic hiker but now you have kids, and planning a family adventure around hiking seems intimidating?
The first thing you should know is that connecting your little ones to the outdoors at a young age is a great thing to do, and hiking is a fantastic option. Spending time outside, away from all the screens and technology, is essential for any kid's health and development.
But being a bit afraid of how your idyllic day hike would turn out when you add your children to it, is normal and it doesn't make you a bad parent. Hiking with kids is usually a challenge, but these tips can help you have a memorable adventure with your whole family.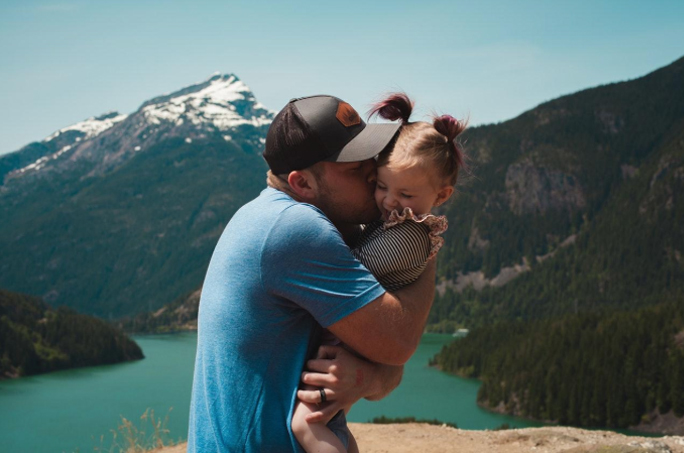 No High Expectations, No Big Disappointments
If you've just told your kids about your next weekend's adventure and the news blew their mind, making them jump around with joy, don't do the same thing. You can enjoy their happiness, of course. But don't forget that their high enthusiasm can easily turn into a huge amount of whining during your hike. So, instead of jumping around with them, keep your expectation realistic, and start preparing yourself for a fun weekend, that can also turn into a nightmare if you're not ready.
When Is the Right Time of the Day to Explore Nature with Kids?
There are so many things to consider when choosing the time to go hiking with your children. The weather has to be pleasant, such as in the early morning. The sun isn't too hot, and your kids' energy levels are up. You don't want to be wandering around beautiful places with cranky children, do you? So, make sure you don't plan your adventure around their naptime. You know how they get when they are sleepy.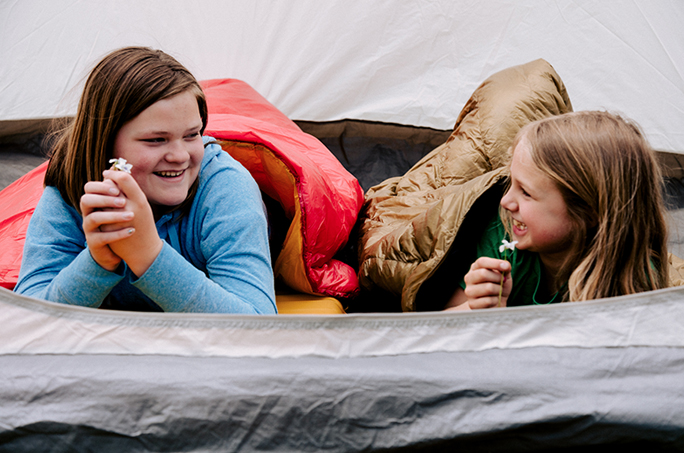 How to Choose a Family-Friendly Hiking Trail?
When it comes to finding the best hiking route for your whole family, you have to lower your expectations again. You might have been a fit, experienced hiker in the past, but now you have to find something that you can still enjoy which is also suitable for your children. So, Mount Everest is out of the question. Also, don't have high expectations about the distance your kids can handle, and find a cool trail that keeps your kids interested.
For instance, take your kids exploring the Scottish Highlands and hunting for Nessie. What can be more fun than looking for a mythological monster? In addition, the wildlife, ruins, beaches, and adventurous activities available will also attract curious children. And if you want a longer vacation with many outdoor activities, take your family to Tenerife. The little ones will be excited to hike volcanoes, and in addition to that, they will have a great array of water activities to choose from after the hike. These are just two options; Europe is filled with beautiful hikes that are also suitable for children.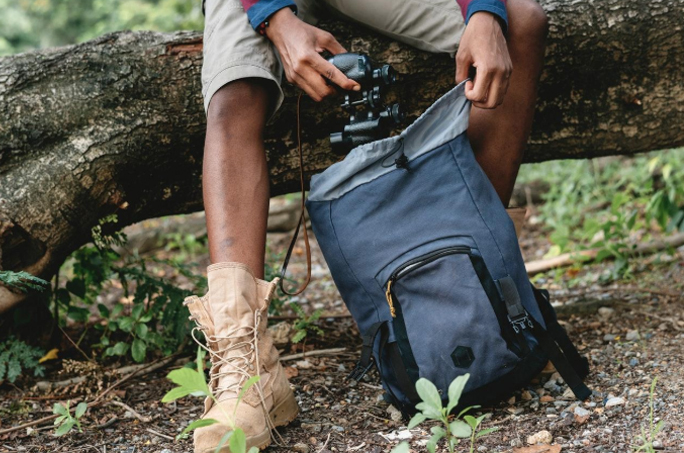 Pack Properly and Be Prepared for Any Situation
If you are an experienced hiker, you already know that you should pack properly, and be prepared for all kinds of situations. But besides the hiking essentials you should have with you, now that you are travelling with your whole family, you need also kid-friendly supplies. First of all, besides the rain and wind clothes, hats, and of course, proper hiking shoes, bring more clothes because your kids can get wet and muddy on the trail even if it's not raining. Also, you might want to have wet wipes and tissues, lip balm, and safety whistles. Don't forget to teach your kids what the whistles are for and when to use them! Also, make sure you pack your children's favourite snacks.
Make the Experience Smooth and Fun
As you know, hiking requires a lot of energy, and if your kids are not used to this activity, you will need frequent energy stops. You don't want them to feel exhausted, because this might make them cranky, needy or even both. To have a great adventure, you need to keep the little ones happy and motivated. So, what you need are many small breaks to rest and have a snack.
But a rest break is not enough to keep them engaged. You have to make hiking fun. Yes, this already is a fun activity for you, but they might need more than the beauty of nature to be happy. So, why not create a few games you can all play on the trail? Maybe organise a scavenger hunt and ask your kids to find things that are wet, bumpy or round, and the list can continue, depending on where you hike. You can play "guess the animal": you will think about an animal, and your kids will ask questions until they figure out the animal that's on your mind.
"I spy" is another great game for hiking. You choose something, say "I spy" and give hints until they guess what you were looking at. And, of course, telling stories is a good way to keep the boredom away. Even just looking for signs of wildlife or having them count the wildflower species can be a good way to keep them entertained. Just don't hike in total silence.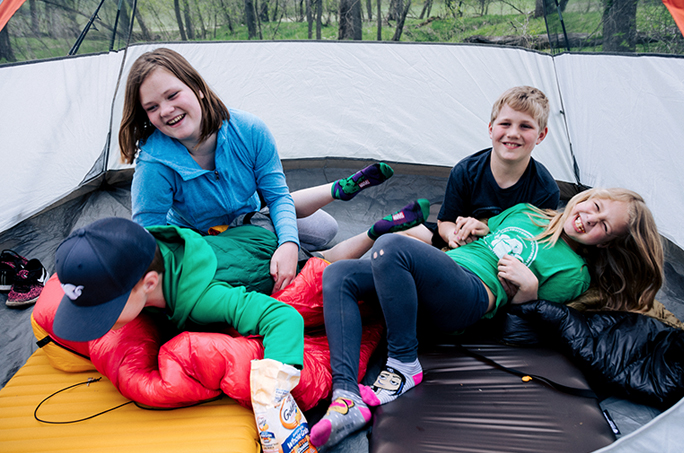 Try to Hike Often
If you want your kids to fall in love with nature and get better and better at hiking, you should start a family tradition of exploring new trails one or more times a month. Most kids love the sense of adventure, and they are usually eager to do something new. And if you give them the chance to have new experience outside, instead of in front of their computer, you have won as a parent. Also, spending time together outside will be beneficial, not only for them but also for you. Hiking is definitely a great way to keep all your family members away from technology and screens for a while. And, as mentioned before, there are many great trails that are not only exciting for adults but also kid friendly.
About the Amazing Author:
Rebecca is a translator, an interpreter and a digital nomad, living her best life while traveling the world and breaking out of her shell. Her ultimate dream is to visit every country in the world, and she has so far been to 49. When not writing or trying to find the perfect cappuccino, she tries to blog at RoughDraft. Once a social media addict, she now has a very rarely used Twitter account.