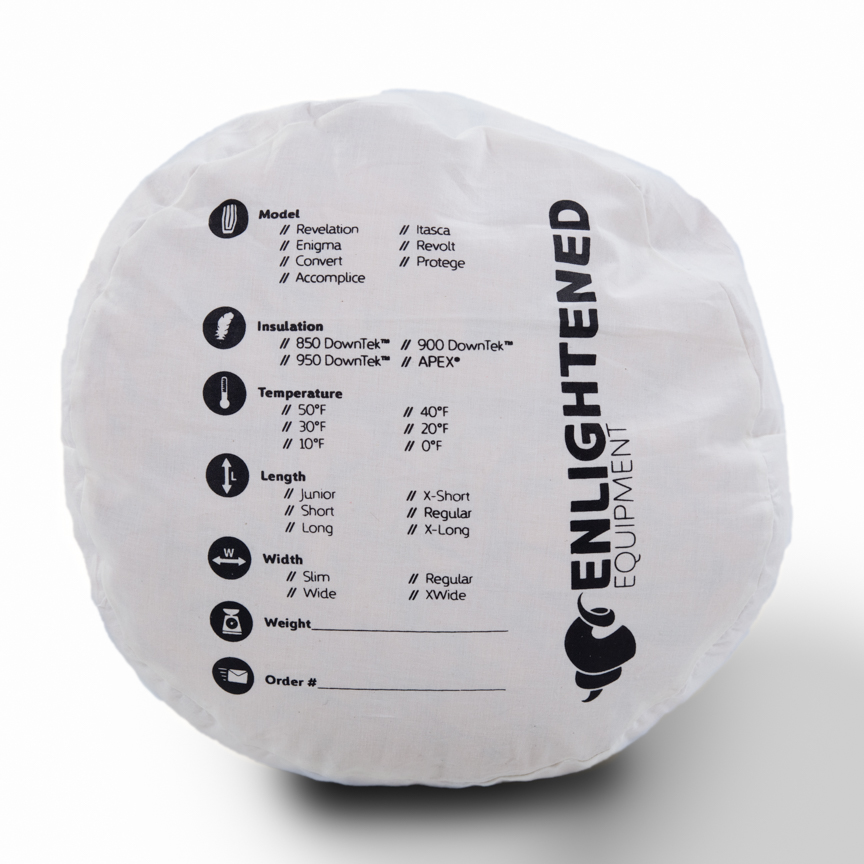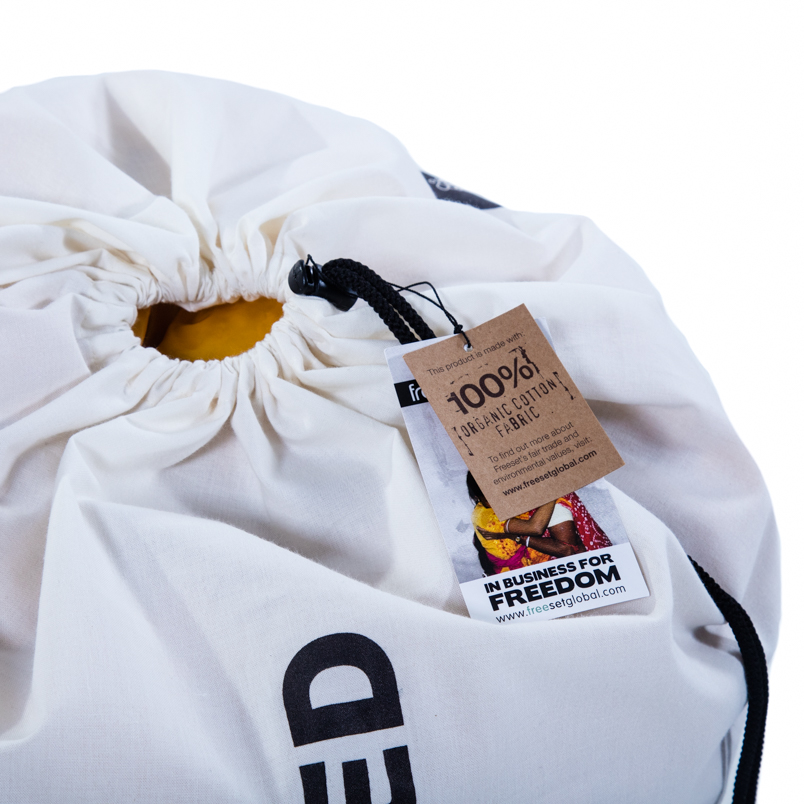 We have some exciting news for all you EE fans! As we continue to grow, we're finding that we want more of our sewers to be working on quilts for everyone instead of the smaller items we offer. As a first step towards this, we have made a great partnership with a company called FreeSet to help with making our storage sacks.
FreeSet's mission statement on their site is simple, to help stop sex trafficking and prostitution in West Bengal, India. This amazing non-profit provides at-risk girls a chance to earn an income and independence by creating fabrics and accessories, so that they are never forced into prostitution. FreeSet apparel and sacks is also guaranteed fair trade by the World Fair Trade Organization. Check out their shop to see some of the beautiful sacks, tees, and accessories they make!
Now every Enlightened Equipment quilt ordered will come with a storage sack made by FreeSet. It is made from 100% organic cotton. Along with our logo, the new storage sacks have washing instructions as well as all the information of what your quilt order entails on the bottom for quick reference (model, insulation, temperature, weight, etc…). They are a great way to store your quilt while waiting to go on your next adventure. Like the storage sacks? You can also order them right from the storage sack page on our site.
Now when you purchase an EE quilt, you're not just getting a great product from us. You also are getting a great storage sack from FreeSet that helps make the world a better place.