Winter Backpacking: A Few Thoughts On Gear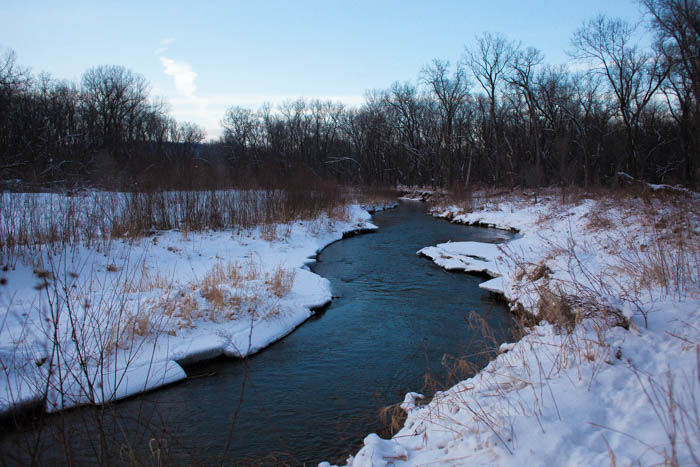 Recently three members of the EE team (along with one spouse and one friend) went on a simple overnight backpacking trip. It wasn't an epic struggle of human will against the forces of nature; it was a simple walk into some woods to sleep overnight. Trips like this are the best way to learn what you like and don't like about your gear, learn and practice new skills, and still get a little time to enjoy the outdoors. During this trip each of us had a chance to try some equipment we'd never used before, so you can read a little bit about those items in this post.
---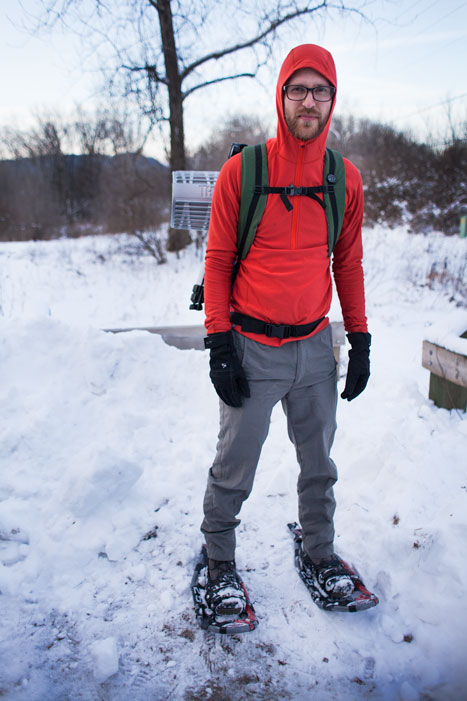 Peter - One philosophy I've picked up from my photography background is that gear you don't think about is typically gear that's working really well. On this trip I had the chance to use two items I've never used previously: an Ibex Woolies 3 merino wool hoody (shown above), and the humble BRS-3000T stove. The Ibex hoodie was great; breathes well, quite warm for our fairly easy hike, the hood was all the head insulation I needed most of the time (mid to high 20's F), and it had overall good fit and comfort. It's priced at a premium, but in my opinion the quality made it worthwhile. The stove is super light (less than 1oz), inexpensive (purchased for around $12), and worked with no trouble at all, though I did feel like I need to figure out a better way to store it (it's small enough to jangle around in my cook pot while packed).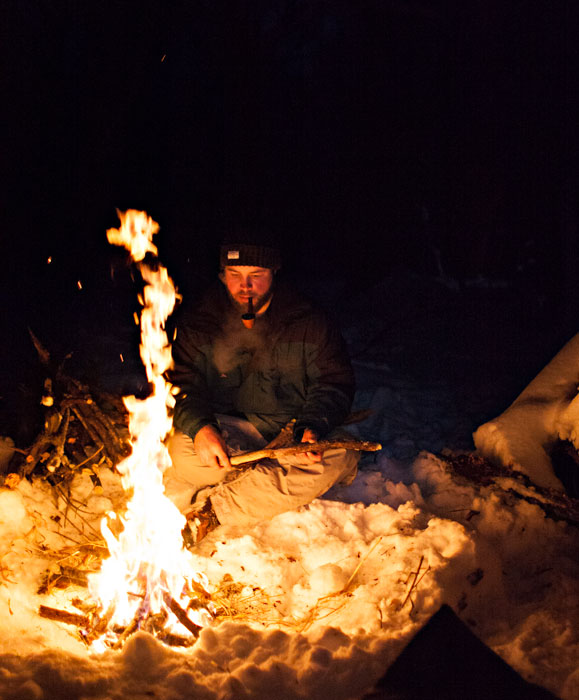 Todd - I always bring a thick wool sweater and never regret it despite its bulk. I also tried out a pair of alpaca socks and really liked them- despite less than ideal boots, my feet were never cold. And these two items are great, but my favorite item is always a briar pipe with a pouch of black cavendish.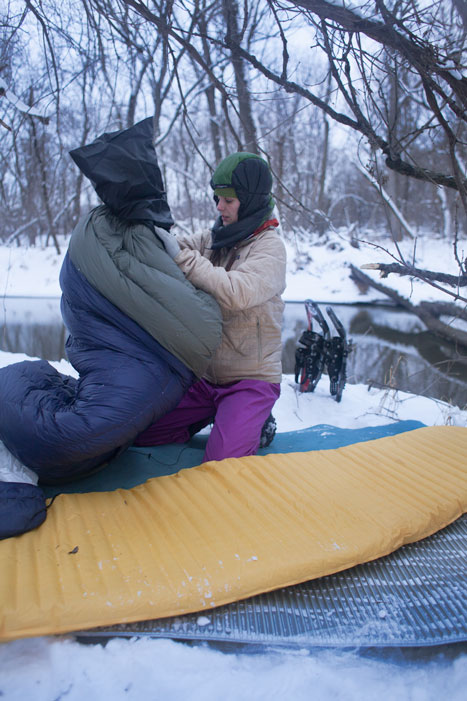 Lydia - I really liked the Hoodlum. The second I put it on, warmth was there. I want some Sidekick's for next time too.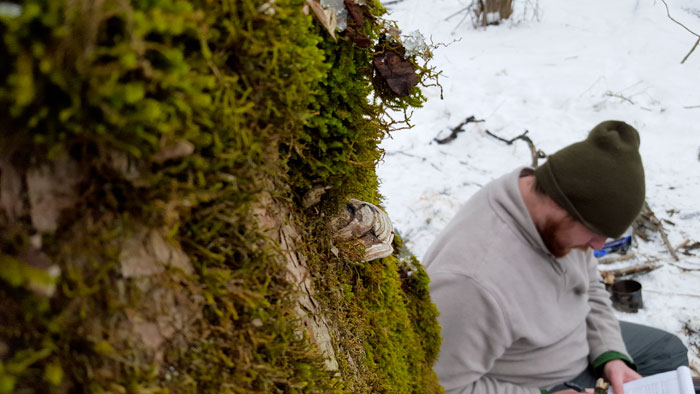 Tyler - I loved the Hoodlum. It was the first time I used it and it kept my head warm throughout the night and acted almost like a pillow against my head.
Tim - I'm surprised at how much I liked the re-hydrated meals. Also tried a Gossamer Gear Gorilla pack (shown above- Tim is in the Green fleece). It was comfortable, seemed large enough if your gear is all light and packs small, and it just worked well.