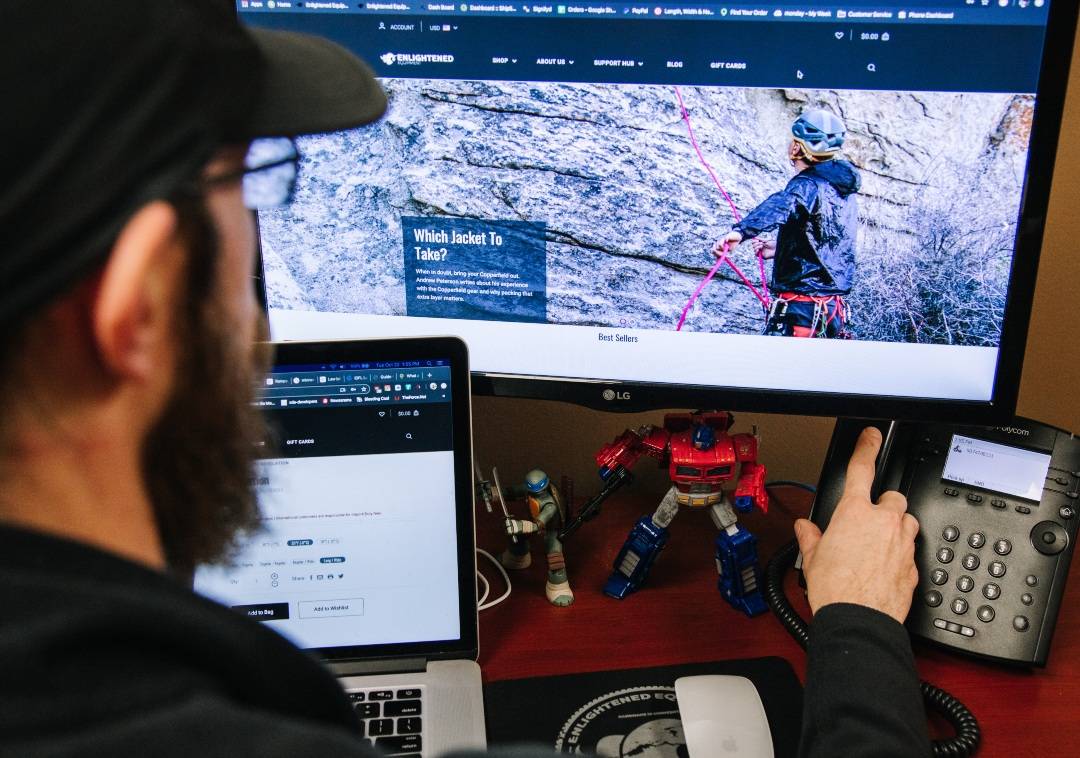 Hey There!
Check out the following categories to send your questions to the right place!
Expect a response within 1 business day. If you have not heard back from us, check your spam/junk folder.
Need to talk to or text someone? Call or text 1-(507)-474-6225 between 8am - 4pm CST, Monday - Friday.
Have a general question that you need help answering? Let us know! Fill out the below form and we'll get back to you within 1 business day. Questions about lead times or estimated completion dates? Click HERE before reaching out.
Stock and warehouse items ship in 2-6 business days, and can be returned (for a full refund) or exchanged within 30 days of shipping.
Custom products can be returned/exchanged within 30 days of shipping, but will be charged 20% of the item's original purchase price, as a restocking fee.
Items must be returned/exchanged new and unused, with any included tags still attached. Any items with visible signs of use, or noticeable odors, will not be accepted.
*Please note customers are responsible for return shipping costs.
If you're looking to make a Return or Exchange:
Make sure you are logged into your EE account.

Go to your profile in the top right corner of the screen.

Scroll down and find the order you placed that includes the item(s) you would like to return/exchange.

Click "Request Return" on the appropriate order.
Adjust quantity for the item/items you wish to Return

Fill out the form with as much information as possible (Circumstances, desired exchanged item specifics, etc.).

You should receive authorization for your return/exchange within 24 hours (excluding holidays and weekends).

Follow the instructions given upon authorization.
If you do not have a EE account and wish to make a Return/Exchange, please use the General Inquiry Form.
Enlightened Equipment is driven by a passion for making ultralight outdoor gear that goes wherever you go. Our philosophy is to be smarter and lighter, focusing on quality and eliminating extra features so you carry only what you need. Since our gear uses incredibly lightweight materials, strength and durability may be reduced. It is up to you, the user, to determine if the items will serve their intended purposes for you. Take note that lightweight gear may not be able to stand up to the same use and abuse that heavier gear built with more durable materials can withstand. Enlightened Equipment warrants its products will be free from defects in materials and workmanship to the original owner for three years from the time of Purchase.
We will repair or replace, at our discretion, any damaged product covered by our warranty, free of charge. If we determine the warrantied item is irreparable, we will replace it with the same, or similar, item at our discretion. If we cannot repair or replace the warrantied item, we will issue you a refund for the original purchase price.
Our warranty does not cover damage caused by normal wear and tear, accident, lost or stolen items, improper care or cleaning, non-standard usage, negligence, or aftermarket modifications.
Materials and components wear out, deteriorate and fade over time, depending on the product's exposure to the elements and how the product is used and cared for. Our warranty does not cover products that fail or are damaged due to wear and tear. Ultralight products are made from less durable materials in order to achieve noticeable reductions in weight. This does not imply that our gear needs to be treated delicately. It does mean that it needs to be treated with thoughtful intent. Be aware of the zippers in your tent, and be conscious of the things around you that may damage your gear, eg., dogs, fire, sharp objects, and so on.
All Warehouse items are covered by our warranty, excluding any specific issues mentioned on the product page. Warehouse items are sold in like new condition.
For professional repairs, we have arranged discounts with a third-party company based out of Bend, Oregon called Rugged Thread.
You can request a quote from them here:
Items sent in for repair must be reasonably clean. If we determine that an item is too dirty to handle or repair, we will send it back.
If you wish to apply for a Prodeal, please fill out the form below. The affiliations we offer discounts to will be in the drop down menu! We require that you have an EE account prior to requesting ProDeal access.
*Please note, the Prodeal discount applies only to products made by Enlightened Equipment. Any products sold but not produced by Enlightened Equipment are not discounted. However, you can reach out to the companies that produce those items to see if they offer a Prodeal. Thanks!
Collaborative & Charitable Requests
Donations - Enlightened Equipment is dedicated towards supporting charitable nonprofit organizations aligning with our values of outdoor exploration, natural protection, and environmental conservation. If you or the group you respresent would like to request a donation, please fill out the attached form Here. If we feel as though your request is a good fit for Enlightened Equipment or the charitable spaces we're focusing to aid in, we'll get back to you shortly. All requests must be submitted 60 days before their deadline.
Sponsorships & Professional Collaborations - If you would like to request a sponsorship for an event or trip, or to collaborate with Enlightened Equipment on special projects, please fill out the attached form Here. We receive many requests for sponsorships and collaborations, so if we feel as though your request is a good fit for the collaborative and communicative efforts of Enlightened Equipment, we'll get back to you shortly. All requests must be submitted 60 days before their deadline.
Although we would love to sponsor and support nearly all of the requests we receive, we must be selective with the resources and opportunities we have to give.
We ask that requests for the same project only be submitted once per fiscal year.