Convert
20.26 Ounces
Ships in 1-3 weeks | International customers are responsible for Import/Duty fees.
---
---
Sizing & Specs | Intro To Quilts | Limited Lifetime Warranty
Description:
The Convert is designed for those who want to try the versatility and relaxed feel of a quilt, but aren't quite ready to give up the familiarity and security of a traditional sleeping bag. When it's cold, cinch down the sides with our pad attachment system, or close the full length zipper to use as a sleeping bag. When it's warm, open the zippered footbox completely and use it like a blanket. Build your Convert to meet your performance needs, without carrying any unnecessary weight.
Want to sleep next to your partner? Multiple same length Converts can be zipped together to form a larger sleep system (though for a quilt specifically designed for two users, check out the Accomplice). The Convert does it all, while still being one of the lightest sleep systems on the market!
Details:
Full length zipper, with double draft blocking tubes, to allow for use as a quilt or sleeping bag.

Pad attachment system for quilt mode, using elastic straps, and clips on each side of the Convert, to keep you securely on your pad, and give you the ability to cinch down the sides on those cold nights.

Snap and drawstring neck closer, fits securely around your shoulders to fine-tune draft control.

Tapered full length vertical baffles keep the down where you need it, all night long.

Half taper design to minimize weight while reflecting the natural shape of the human body.

Ethically sourced down from an RDS certified supplier that verifies that none of the down in the supply chain is acquired through live plucking or forced-feeding.

Zero PFC DownTek treated down which helps the down resist moisture longer, and dry out quicker if it does get wet.

10D fabric made of a customized, lightweight and durable nylon that offers breathability and comfort.

Optional 20D ripstop nylon that has been customized to increase comfort and offers higher durability and water resistance.

Handmade in Winona, Minnesota.
Included with quilt:
Silnylon Stuff Sack (.3oz-.8oz)

Elastic Straps x2 (0.4oz each - One Straight, One Loop)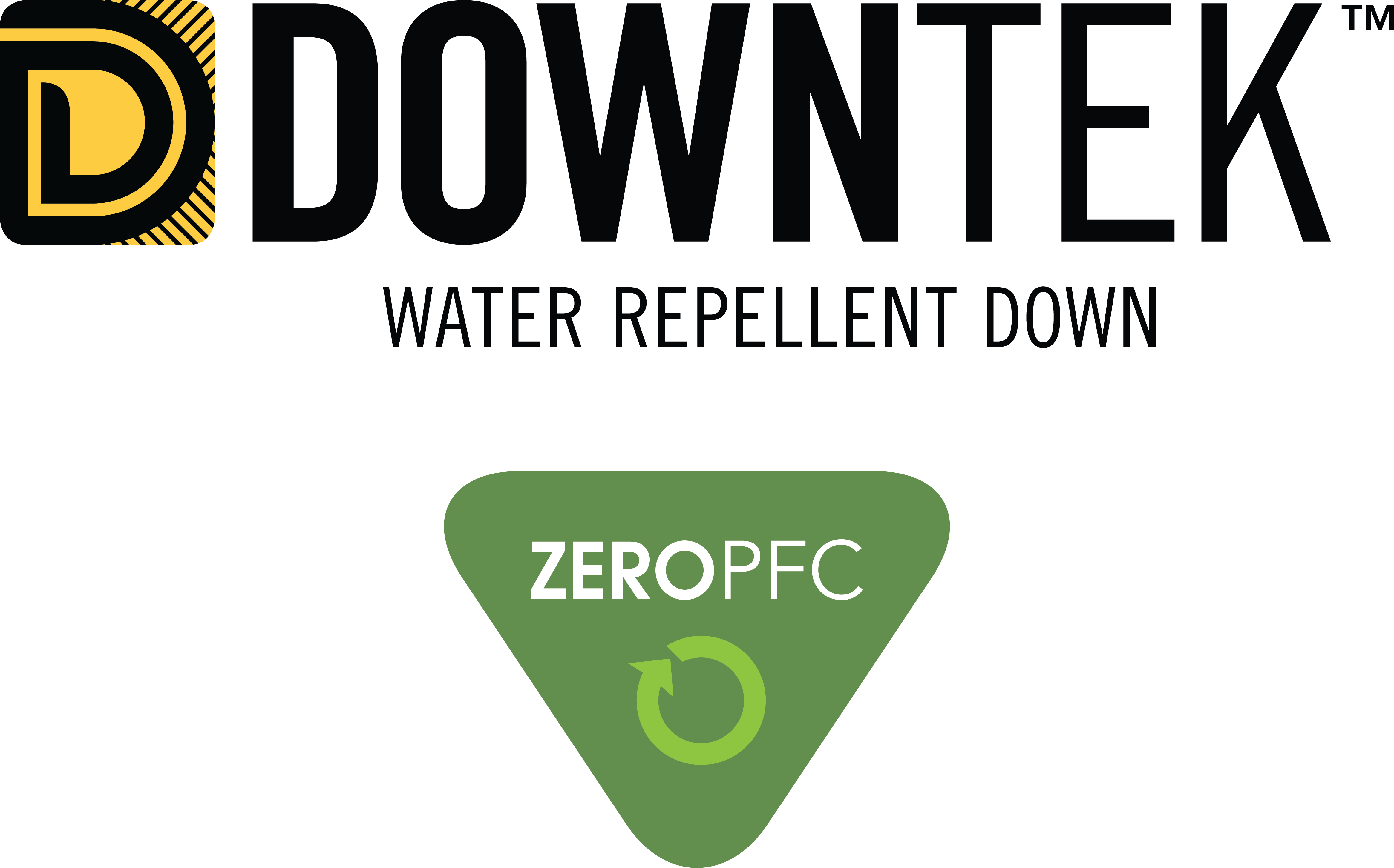 37 Reviews
The convert converted me
Works great and comfortable too. Kept me quite worm.
Trevor Archibald
15th Mar 2018
convert 20°
I love my new quilt! used it in 30° weather and i was almost to hot! super light and warm but it works great to cool off to. i cant wait to take it on a long trip to relax in it.
CAPT Gary Andres USN ret
2nd Mar 2018
I am an Enlightened [Equipment] Born-again Convert Convert!
While I have yet to start my 2018 AT Thru hike (about 3 weeks from now), I can say nothing but good about the product so far. Once I use it extensively "on trail", I'll do a review of the actual product. What I will say regarding EE, (particularly Tyler and Jacob), is service was outstanding. My product (I bought a custom 20degree, 950 fill Long and Wide) came in ahead of what EE had initially predicted. It is light, and comfy...a great product and a great company!
Convert 950FP 10F
My favorite thing ever. Im so happy every morning in this! Love it!
Covert Quilt Bag Hybrid, 10F, 950FP Down (4.5 Stars, but no option for this.)
I would like to say that I am very happy with the first use of the EE Convert 10F in 950 FP. The quality seems great. I did have one issue where it seemed like the baffle stitching was a bit loose and the actual stitching snagged something. That was easy enough to fix by redistributing the stitching tension carefully using a sewing needle. However, like another reviewer I have found that the sipper is a bit fragile and difficult to use. It tends to eat itself quite a bit. However, I have found that if you keep both sides aligned closely and guide the zipper that it will zip and unzip nicely. I would still like to see a more robust zipper, but I know that this will come at the cost of additional weight. On the subject of the bags performance: Last weekend I was in the Red River Gorge in Kentucky, my feet slid out of the bottom of my tarp shelter during a rain and the foot box became soaked. I was able to loft the treated down enough to regain some warmth and the bag I order was long enough for me to avoid that portion of the bag until it dried. I feel that the weight of the liner and exterior material are more than ample and the draw strings worked well. The 950 FP down seems to perform and stay put very well. I am very pleased with the performance and weight of this bag. I will suggest EE to fellow adventurers.
Chris Danish
3rd Oct 2017
Convert bag 10 degree
Recently purchased the Convert 10 degree wide bag and used it on a 10 day AT section hike. Very happy with the bag, weight is light, quality is great. Very comfortable and warm. Only comment is the zipper is almost unusable since it jams very easily and is impossible to unjam in the dark of the night. I used it in quilt mode most of the time because it was not very cold but if I needed to zip the bag, I would have difficulty. I understand that weight is a paramount consideration but perhaps a better zipper would be appreciated. I heard some complaints about the smell of the bag. Yes, it has a distinct smell but I did not find that objectionable.
PackmanPete
26th Sep 2017
10 Degree Nirvana
My first Convert was a 30 degree 850 model for Cascade summer nights, and it is perfect. Quilts are great if it's warm out, but I toss-n-turn a lot and in cold weather the gap on the bottom of a quilt ends up being on the side, letting in cold air. So I guess the only thing you converted me to do was to buy another Convert, a 10 degree model for shoulder season use. To save a bit of weight, I went with 950, and will never go back. I'm sold ! Not only is it lighter, but it fills out better also. I love the way you cut the top of the bag as wide as it is. I'm 6 ft., 182 lbs. and never use the zipper on the wide , long model, except when switching between bag/quilt/blanket mode. To get in-n-out, I push the bag down to the pad foot, sit down, pull the bag up to my butt, raise myself with one hand, pull it underneath me with the other hand, pull the bag up around my neck, then lay down. It's the fastest and easiest way in-n-out. I like roomy bags, and this one allows me to wear a 15 oz. down parka to bed on those really cold nights. Many companies are trying to reinvent the sleeping bag, but I'm glad to see you all stuck with the basics. Between the great foot ventilation, silky soft 10D material, simplicity, versatility, quality and light weight, I'd say this has got to be the nicest, most comfortable and coziest bag I have ever owned, and there have been many over the decades. Thanks to everyone at EE for your effort. Where else in the world can you get a bag the size, loft and color that you want on demand ?
Steven Beverly
24th Sep 2017
Convert
Haven't taken it out yet, but love weight and convertability. Excellent communication and arrived 3 weeks after order as promised. High quality product and company. Will test this fall in backpack hunt trip.
Great product
My partner couldn't find her sleeping bag right before the trip so we ended up using mine as a blanket. Love the versatility. Only 3 star because for the cost I was expecting a heavier duty, more resilient zipper. It had to be closed very slowly or else it constantly snagged the fabric. I expect that one day it will snag and rip.
John C Hollenbeck
16th Sep 2017
Convert in Wyoming Back Country
Super Product. Purchased Convert 10degree 900 fill and just used it in Grand Teton park back country on permit for 6 nights. Late Aug weather at 10,000 feet, coldest night 34 degrees, we were lucky. This bag is super light to pack, highly compressible, and very warm. Zipper was flawless, toe sack was also adjustable to allow air flow as I was over warm some and used the bag early in the nights needing only 60 percent quilt coverage on top insulated SeatoSummit pad. I'm a twice a night out the tent break guy, zip out was no problem, no light needed, simple never snag design. Also my hike partner had a new Convert APEX 20degree. He was super pleased and as new to ultralight backpacking and outback camping had no problems. Best customer service expirience ever, Enlightened Equipment "Tyler" solved everything, even supporting my last minute plan change to pickup the Apex direct at Enlightened. Received a tour of the manufacture line, met and participated in the quality control where I received the APEX off the QC table going into the great storage bag that they provide with every bag. Even met Tim the company founder, which my son (lives in MN and where we were linking up, 3rd member of WY hike team) quickly went into discussions on merits of other company bags. Standing at the manufacture QC line, apparent that my son was among industry experts(flanked by the CEO, engineers, and customer Svc), many questions explored and interesting design background discussed. My son who is kinda an ultralight fanatic likely will get a Enlightened Quilt, as after seeing the product and seeing the performance in the back country, he is a convert (probably why they named one of their bags). Looking Fwd to many more ultralight backcountry experiences with my Enlightened Equipment gear. Convert and APEX are best products.
Zach Brewer
14th Aug 2017
Cozy, Warm and Light
This is a great alternative to a sleeping bag, especially if you camp with a significant other. It is so lightweight and unbelievably warm--make sure you bring an extra layer or warm socks if you are using it as a quilt since it doesn't mummy your feet. This is a very high quality product though I found that the elastic doesn't stretch completely under two sleeping pads so we strapped two cords together. Highly recommend, you won't need another sleeping bag again.
Convert
Love this bag, so light and warm! To solve the problem of the zipper getting caught I just make sure to zip it up slowly and am watching that no material is in the way.
Sleeping system forever changed
The Convert is my single favorite piece of camping equipment I own. I love its versatility, it can be set up so many ways to accommodate a wide range range of temperatures and camping set ups. It's even a nice cuddle blanket for the wife and I on the couch watching a movie--can't pull that off with any mummy bag out there! It functions great in any setting, is super light and packable, and I look forward to years and years of using it as my go-to "sleeping bag". 950 fill power, 30 degree, wide and long
Converts to the Convert
I bought one of these for my wife and one for myself. We love them. They are incredibly versatile, comfortable and light.
My new bag reeks
Maybe I am the only customer with this issue, but as soon as my new bag is exposed to any type of moisture it smells awful. This is unacceptable in my opinion.
Awesome - 950/40/short/wide
The bag is great. I wanted something light and warm for carplanes and hotels. I find hotel blankets are usually too warm or too cold, so now I just use this and a sheet. I haven't tried it with the straps yet. My only complaint is that the zipper is cheap and flimsy. An upgraded zipper and the option to retrofit my quilt would make this a five star product.
Nice!
This is the third quilt/ hybrid I have tried (first two from other manufacturers). My issue has always been cold drafts when the temps get below 40. I flip all over the place all night! This time I ordered an oversized quilt. I had it out on a trip in May 2017 (Lake San Cristobol in CO). Temps got down to 22 degrees. I had the 20 degree Convert. No wind, an R3.2 pad beneath me. I was warm and cozy. Never even used the straps or zipped it up. Usually I KNOW when the temps get near a bags rated (claimed) temp (Usually way before). Not this time. I woke up a few times during the night due to rain/ice/hail/snow, but I just just enjoyed the experience and was happy I was staying warm! Kudos to EE. Quality is top notch, weight was spot on as advertised. Happy camper and new EE fanboy.
Convert quilt
Well I bit the bullet and purchased a convert quilt after looking at them for some time. Delivery to the UK was quick considering they are made once order placed, on arrival I wasn't disappointed, it was lightweight and packed down small. I went for the 50° option as I sleep hot and temps in UK summer don't drop that low. Just got back from a three trip in Welsh mountains and it performed spot on, I've used it nearly every weekend since delivered. In fact I like it so much I'm going to placed another order and treat myself to a new winter quilt. Hats off to the team for a great piece of kit, anyone in UK reading this buy with confidence as they fantastic company to deal with. Many thanks Dave (Wonky) Wheal
Ryan cooper
23rd May 2017
Convert
Just brought my convert out on our first canoe trip, and it preformed just as I'd hoped! I'm 30 now, and I've been using the same sleeping bag since someone left it at my house when I was about 14.i live in Northern Ontario (Canada), do a lot of ice fishing and winter camping, and am out camping constantly in the summer. I'm 6'4", 240 lbs and with my previous barrel bag zipped up, it came up to the middle of my shoulders, and I could barely move, and, when I did, the bag would unzip. It was heavy, but I still would have to pack extra blankets and things for security on our winter trips. Plus, I'm a side sleeper, and come to think of it, I can count the good sleeps I've had in the wilderness over the past years, on both hands because of that fact. I have a nice exped mattress, and had wanted an enigma for a long time, but I tend to buy "the newest thing" and regret not gettin the classic,tried and trusted pieceof gear. But last year, in haste, I bought the biggest 3 season bag I could find at an outdoors store right before a canoe trip in the fall. I spent the trip with the bag unzipped so I could move, and had to wear extra clotheswhile sleeping which made me sweat, which made me and the bag damp, which made me cold. It wasn't fun. Returned it, and Took my old barrel bag on a winter trip, we had ATVs, so I brought a bunch of blankets. Again, I opened my barrel bag up to sleep under it, and with a lot of extra blankets was barely warm and sweat because of the extra clothes I had to put on. I decided to take a gamble, an when I got back, I went on the enlightened website and bought a quilt. I chose the convert, because it alleviated the stress of purchasing a quilt and not having a sleeping bag anymore. I chose 850 down to save some money, x-long and x-wide in the hopes that I'de able to cover my whole body and move and -12c (10f) so I could bring it out in the winter with me. Not that it matters but I got it in 20d tangerine outside and 10d coyote in (looks like a retro 70s bag). It arrived in a month, and felt incredibly light for the size of box it came in. It came in an oversized cotton stuff sack with the custom specs hand written on it (perfect for storing and not over compressing when not on a trip) with a small stuff sack for your trips and pad straps. Mine is huge! It easily drapes over the sides of my queen mattress, and lofts up about 3-4inches, but stuffs into a 10-15l sack and weighs 32oz. It packed easily away in my pack for my canoe trip. First night it was supposed to be 4°c (39f) but it dipped down to -2°c (28f), I zipped myself up in my convert with a very thin base layer on, I could move! and I could pull the sleeping bag over my head without my toes being squished in the bottom of the bag. I was still chilly from stripping down outside, and I could feel my body heat radiating back at me as the bag warmed up. I rolled on my side, and, like I do in my bed at home, I pulled my knees up to my waist... I still had room and should move easily, amazing! I was already feeling pretty toast, and when I woke up once in the middle of the night, I was very warm! I took my one arm out of the quilt for a second to see what the difference in temp was, it was so much colder out there, so I quickly tucked my arm back in, and fell back asleep. When I woke up, the sun had already risen. That never happens, I'd had a good nights sleep, in the cold no less. Amazing. Later that day my girlfriend took a nap in the tent and used my mattress and sleeping bag and really liked it. We knew it was going to be about 8° (46f) so we weren't going to be that cold, and she asked if we could put our pads together, lay her open sleeping bag over them like a bed sheet and open the quilt and use it over both of us as a blanket. It worked great. Neither of us were cold, and I slept through the night again. The third day was the day I was concerned about the most, because we were supposed to get thunderstorms with about 8 mm of rain all day . we were in a three person tent so I arranged the sleeping bags inside to make sure they weren't touching the walls of the tent wicking up moisture while we were out during the day. I was still concerned about all the moisture in the air though, and didn't know how the down would hold up. I Got into bed and it was bone dry. I gave it one last test (because we were leaving in the morning) and set up the beds the way we had them the night before, with the quilt open and often times touching the wall of the tent. Woke up warm, dry and refreshed. I will add another review when I bring it out this winter, but on this trip it exceeded expectations. I only gave it the 4 stars because of the zipper. It got caught pretty bad when I was packing the bag up, and with the 10d fabric it could tear. Overall excellent bag that I am initially happy with.
Love it !
Fantastic quality. I snagged the zipper once but found if you just line up the two halves before pulling on the zipper, it's not a problem. The longitudinal baffles work great. I shake some down from the foot to the head before bedtime and it stays there all night. No migration like on my other horizontal baffle quilt that I made. Don't ask. I'm 6 foot tall and got the 7 foot long model and glad that I did. It completely covers my head and I will roll the front side down to form a collar baffle around my neck. If there is one suggestion I could make, it would be to have a horizontal collar baffle at the top. My bag is the 30 degree model, 70 inch wide, so really a summer bag., or quilt for 2. I tried it out in the back yard in a tent at 33 degrees. I sleep cold and add 10 degrees to every bag rating I have ever used, and there are many over 45 years. This one is no different.
Amazing Quality!
I ordered the Convert 10 degree, regular/extra wide, with 850fp Downtek. I'm 31 years old, I started camping and backpacking around age 5, and I'm an Eagle Scout. This is the first time I've treated myself to any sort of high-end camping gear, and the Convert is nothing less than amazing! I toss and turn all night long, with the Convert, I can move all I want while sleeping, when opened up, my quilt covers my queen sized bed at home, yet weighs only 30 ounces. See ya later mummy bags!
Built for Starfish Sleeper
Have not tried in the field yet but has just the right width (ordered a wide) length (xtra long) and temp rating (-10 for a cold sleeper) to allow for my need to sprawl out like a starfish when I sleep and to tuck most of my head inside as I will miss having a hood. Staff was very helpful in making my decisions and the quilt arrived right on time. Love that I can open it up and use like a very warm quilt on the couch. Yes, I will to be careful with the lite zipper. Thanks for a greater product - I had previously had a Revelation but missed the familiarity of sleeping bag. Void is now filled.
Chris MacLeod
17th Dec 2016
Excellent
I enjoy 10 to 14 day backpacking trips. But I am no athlete. I am a larger guy, and I have been disappointed in most lightweight backpacking sleeping bags because they are too tight. Your convert is absolutely perfect. The quality is top notch. and it is everything your website promised. I am extremely satisfied. I read other reviews with concerns about the zipper, but I have not had any problems. For serious trekkers who want some comfort at night, this is an excellent value.
Excellent Quilt
Excellent product. Used it on an 11 day backpacking trip and it worked very well. Compresses well, light, comfortable, and versatile. I would definitely buy it again. The comments about the zipper seem accurate. I also had a few (minor?) issues with it.
Best Sleeping Bag I have ever purchased.
This was the only bag that I could find that had the versatility, quality and design features that I was looking for in a top of the line sleeping bag and when it arrived I was certainly not disappointed. My Enlightened Equipment Convert is without comparison to what I already own and when in use it feels like I am sleeping in my own bed and not wrapped up taut in a conventional sleeping bag as you're able to assume your chosen sleeping position. I have already used it in alpine conditions, in a bivvy bag, in a quinzhee, out in the open on a mat, tent, and under a tarp. On one occasion it got wet at the feet and it dried out within one hour. So impressed that I am ordering another one for warm weather.
Bradley D Cherniwchan
30th Aug 2016
Best Bag Ever!!!!
I bought the Downtek -6C X 6' sleeping bag for my back country hunting trips in the Canadian Rockies. I'm amazed at how compact and light weight it is and with the side kick booties and hoodlum hoody while sleeping in a pair of light long underwear I stayed quite comfortable throughout the nights in temperatures dropping as low as -2C. I will only use Enlightened Equipment from now on! Top Quality and Service Thank You!!!
Needs new zipper construction
I have completed 5 multiday trips, the longest being 7 days. The 4 star rating is not for the zipper itself, but the way it was engineered into the bag. Like the other reviewers said, it gets stuck/jammed/snagged all the time. I don't think there is enough space between the fill and the zipper teeth, or add some stiffening fabric. The nylon keeps falling into the path of the slider. Hard to get out of a hammock at night when the zipper gets stuck 3 times while opening it. I would be more than glad to take 3oz hit on weight for a reliable and easy zipper usage. Just a matter of time before it jams hard and need to call in for a repair.
Chris Richburg
10th Aug 2016
Great bag.....but.
I have this bag and I love it. The only bad thing I have to say about it is the zipper really sucks. If not for that, this is a 5 star bag. I'm happy with my purchase but would send it in to be modified if EE ever offers a better one.
Great gear
My wife recently completed the JMT and was the first to use our new Convert. Talking about the awesome trip after, I asked her what her best/favorite piece of gear was. Without a seconds hesitation she said the Convert. Can't wait to try it on my upcoming High Sierra Trail trip.
Almost perfect
If they would just put the strap connections on all of these, then they would be a perfect setup. I am a side sleeper and I flop around a lot. Without the straps I can not stay well covered. I was lucky enough to get them added and it makes this thing work fantastic. Anytime it is not really cold I prefer to use as a quilt with the straps. When it does get cold, I have the option of zipping in to stay nice and warm. I purchased the 10* version and I am quite warm when zipped in at 20* and comfortable at 30* with it used as a quilt and strapped to the pad.
Great quality product
Not much to say besides that this will likely be my do-all bag/quilt for a long time coming. It was up to snuff on a recent desert PCT section, especially impressed with the insulation efficacy around the feet.
good product
The quality of this product seems good...only used it once and had problems with the zipper snagging...quite frustrating in the dark...will probably use it more as a quilt on my AT hike....it is rated to 20..did fine in the 30"s.
Snug as a bug!
I absolutely LOVE my convert! I was hesitant to try a sleeping quilt, because I tend to already run cold. So when Enlightened Equipment came out with the convert, I had to snag it up! Super light and compacts well! I love that the zipper is only down the side of the bag, the toe box can be cinched up tight for cold nights or released to let more air in.
Almost Perfect
Size, construction, quality. All top notch. The stitching is beautiful. I love all of the features. I never use the straps so I can't comment on them. I rate this a 4.7. My only complaint is the zipper. Not surprising from a quilt company. In the dark, the zipper snags a lot and easily. And sometimes its difficult to undo. I don't have this issue with the other sleeping bags we own... there needs to be a more substantial draft tube like piece.
Great for hammocks!
I bought an xtra long because I like hammock camping and was looking for a do it all, ultralight sleep system. This works great as a "pea pod" type set up that is really light. I cinch both sides of the Convert and slide my hammock through it. My hammock sticks out about a foot on each side and I zip it up and Ahhh....instant warmth! The cool thing is, I don't need an underquilt and I can move around inside the hammock and not deal with pads or a sleeping bag or anything that disrupts the actual "feel" of being in hammock.
Love this bag!
My husband dreams of returning to his former backpacking glory, so I got him the Convert. It's so great because it's so versatile & extremely warm, not to mention beautiful - great color choices.! We recently returned from 3 weeks of car camping, and he was impressed with the comfort and light weight of this, the first down bag he's acquired since the early 70's. He couldn't be happier, & I'm glad I went with Enlightened.
happy sleeper
22nd Oct 2015
best of the 2 worlds
looking for a warm, lightweight, compact, soft, sleeping pod? Convert offers all of the comforts of a sleeping bag but without the feeling of being restricted to a narrow cocoon. Great for belly sleepers who don't want to deal with the awkward hood . The fabric feels durable but super light and soft. Easy to unzip when gets too warm. Convert replaced my bulky sleeping bag for good.
Add a Review