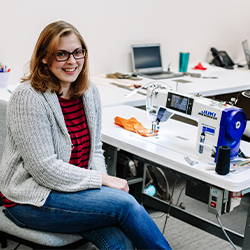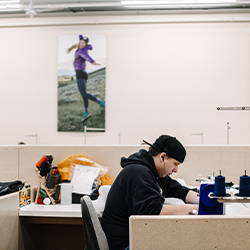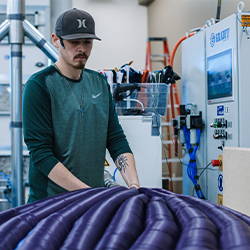 As an ever-growing small business, Enlightened Equipment is continually seeking skilled individuals to handcraft custom outdoor gear.

We seek individuals who are energetic, self-motivated and have strong attention to detail.
Want to learn a little more about EE? Check out what some of our employees have to say about what their typical day at Enlightened Equipment looks like!
---
Erica - Top Stitching Expert
"My current job compared to previous jobs I've had, is a hard one to answer because there is nothing you can really compare this to, it's just a very unique opportunity."
McKenzie - Sewing Machine Wizard
"When I first started here, I had never used a sewing machine before and now I am creating things like quilts and jackets and all sorts of stuff."
Ashlee - Top Stitching Master

"Something interesting about working here is that we're able to move to different departments and learn something new when we're ready."
---
Looking for that next step in your career? Check out our positions below today!

Current Openings
We currently do not have any openings.