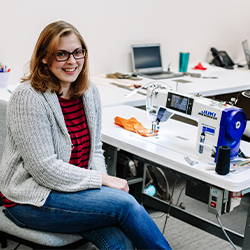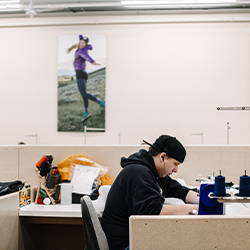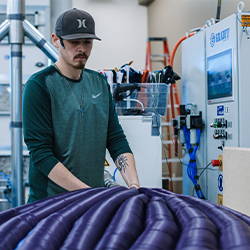 Picture it...you're at a family get together and Great-Aunt Marcia asks what you've been up to and where you're working? Without hesitation, you say, "Enlightened Equipment" - there are sounds of ooo's and ahhh's from everyone around. They all begin to ask you about this Enlightened Equipment and what you do for them (except your cousin who sits in the corner jealously listening) and you go on and on about this small business and all the amazing things you've learned and done in a short time! Pretty neat if we say so ourselves.
Ready to make this a reality?
As an ever-growing small business, Enlightened Equipment is continually seeking skilled individuals to handcraft custom outdoor gear.

We seek people who are energetic, self-motivated and have strong attention to detail (but doesn't everyone?)
Want to learn a little more about EE? Check out what some of our employees have to say about what their typical day at Enlightened Equipment looks like!
Current Positions Available

Erica - Top Stitching Expert
"My current job compared to previous jobs I've had, is a hard one to answer because there is nothing you can really compare this to, it's just a very unique opportunity."
McKenzie - Sewing Machine Master
"When I first started here, I had never used a sewing machine before and now I am creating things like quilts and jackets and all sorts of stuff."
Ashlee - Top Stitching Wizard

"Something interesting about working here is that we're able to move to different departments and learn something new."