Revelation
16.56 Ounces
Ships in 5-7 weeks | International customers are responsible for Import/Duty fees.
---
Sizing & Specs | Intro To Quilts | Limited Lifetime Warranty
Description:
With an amazing balance of low weight, and high functionality, the Revelation is the choice when you need one piece of gear that will go anywhere you do. When it's cold, cinch down the sides with our pad attachment system.When it's warm, open the zippered footbox completely and use this quilt like a blanket. Build your Revelation to meet your performance needs, without carrying any unnecessary weight. The Revelation is the most versatile quilt available and is perfect for hikers, canoeists, kayakers, climbers, and cyclists who need minimal weight while being able to adapt to any situation.
Details:
20" zipper, and drawstring, to open or close the footbox as needed.

Pad attachment system using elastic straps, and clips on each side of the quilt, to keep you securely on your pad, and give you the ability to cinch down the sides on those cold nights.

Snap and drawstring neck closer, fits securely around your shoulders to fine-tune draft control.

U shaped baffles keep the down where you need it, all night long.

Half taper design to minimize weight while reflecting the natural shape of the human body.

Ethically sourced down from an RDS certified supplier that verifies that none of the down in the supply chain is acquired through live plucking or forced-feeding.

Zero PFC DownTek treated down which helps the down resist moisture longer, and dry out quicker if it does get wet.

10D fabric made of a customized, lightweight and durable nylon that offers breathability and comfort.

20D ripstop nylon that has been customized to increase comfort and offers higher durability and water resistance.

Handmade in Winona, Minnesota.
Included with quilt:
Silnylon Stuff Sack (.3oz-.8oz)

Elastic Straps x2 (0.4oz each - One Straight, One Loop)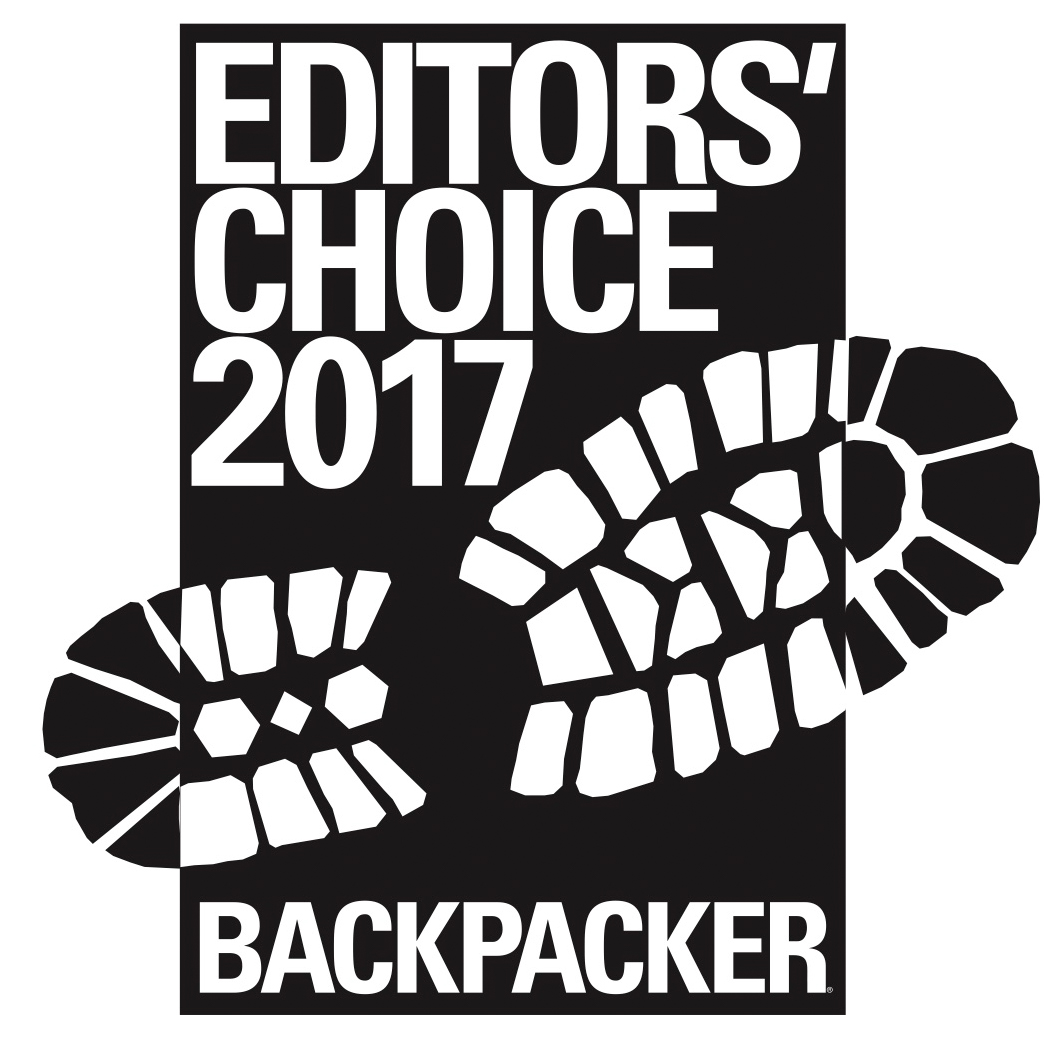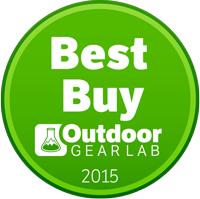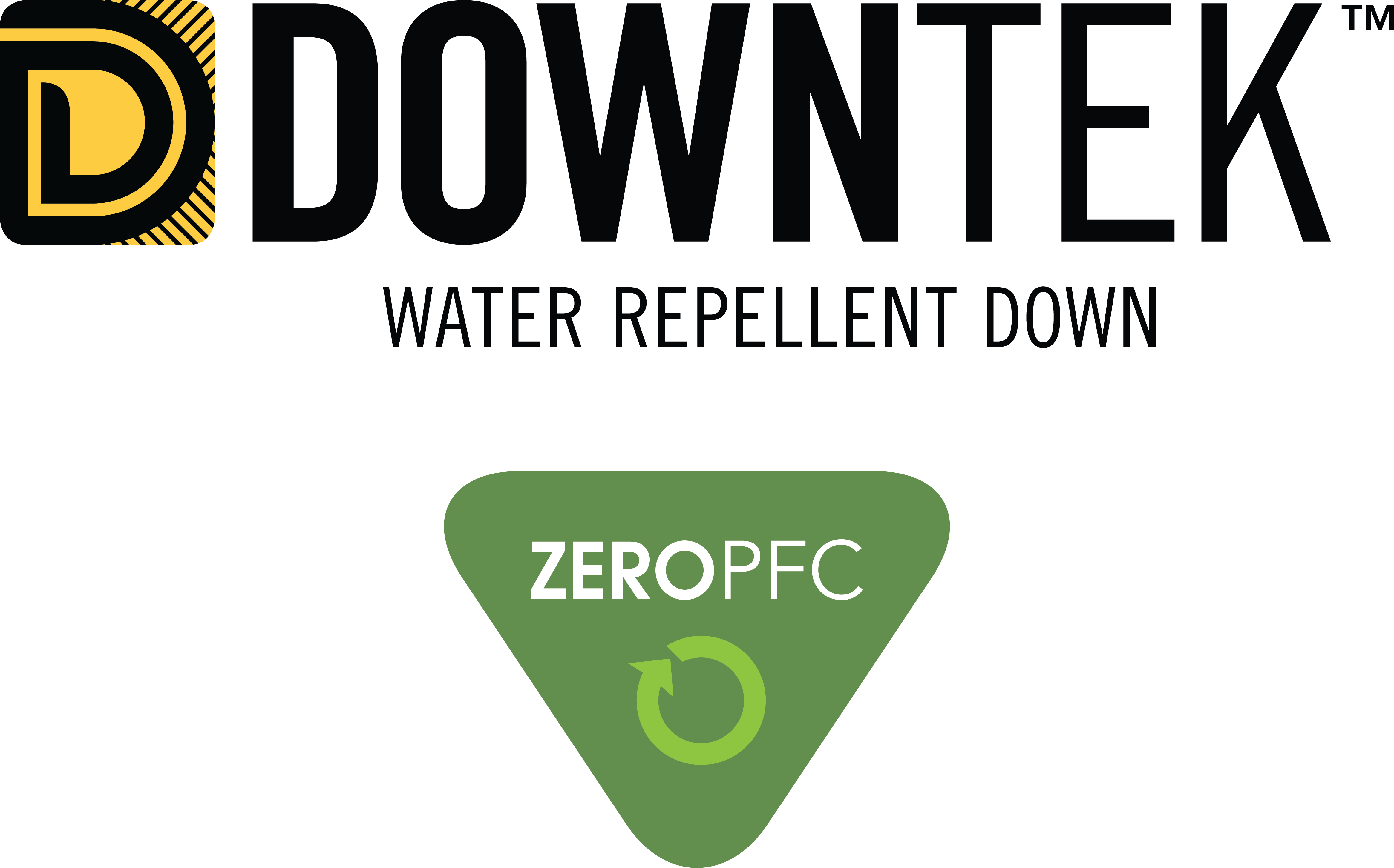 553 Reviews
Revelation
The best.
Great Bag!
Really warm and versatile. Works at altitude and shivery nights. Worth that extra keesh.
Jereme Gaeta
24th May 2017
Revelation
I just got back from a 12 day trek through Scotland with my 950 down Revelation and it was amazing. The many features allow you to fine tune your temperature. For instance, you disconnect some of the straps and leave the toe vent open for warm nights and, vice versa, move the straps under your body and cinch that toe closed for those freezing nights. This quilt really packs down and is incredibly light. Definitely worth the price. I would recommend you get a slightly larger width if you toss at night or sleep on your side. I am 5'11" & 185 lbs and the regular length (6') & wide (58") is perfect for me. Having a larger width adds a tiny bit of weight, but gives you the freedom to move AND tuck the quilt under you on cold nights. I would also recommend getting a hoodlum if you are planning on nights hitting <40 degrees F; it is surprisingly comfortable and works like a charm.
Revalation
I thoroughly enjoyed the warmth, weight, and versatility of this quilt on it's first go-run. I have learned that this product requires some supplementation to get the same comfort level as my old mummy bag, such as a quality balaclava, as my head was very cold (got down to upper 20s/low 30s in my 20 degree bag). Aside from that, it's ability to accommodate just about any condition makes this a quality product. I think that a mummy bag will still be in my rotation, particularly if it's cold and I'm not backpacking. While the sleeping quilt certainly does more things well, the mummy does one thing better. All in all, I love the product and have already been recommending it to anyone who will listen. There are just these few things that buyers should be aware of before making their decision.
Excellent product, excellent value
Just got back from a seven night trip down the Olympic Coast in WA with my new quilt. 5'11" 185lb, went with Revelation 850, 20degree, reg/wide, 10d red/charcoal. I love everything about it! Had it down to mid 30's in a long sleeve baselayer and light hat--even without the top two snaps done up I slept like a baby. Plenty warm for those conditions. My initial concerns about it not being warm enough were alleviated. With an upper body insulating later and the whole thing cinched up and snapped down, I think it would do just fine at its rating. Much more comfortable than a traditional bag. On warmer nights--45 plus--I'd just run a single pad strap on the lower setting and leave the top open like a blanket. Sprawled out just like my bed at home! At 5'11" I'm confident I made the right choice with the reg length, but if I were an inch or two taller I'd probably go with the long. Only change I'd make would be to go with the reg width instead of the wide. Here's my reasoning: In my 1person Big Agnes tent the reg spread open like a blanket would be plenty wide, the width of the tent being the limiting factor, not the bag. If it were cold enough to really cinch it down, I think I would appreciate having less space to heat when compared to the wide. If it's colder out, I tend to sleep more compressed and curled up anyway... The weight between the two--less than an oz.--is negligible, it's more the fit on colder nights to think about.
Stephen Stelmack
21st May 2017
Just awesome!
After years of fighting with a mummy bag, I switched to a quilt and couldn't be happier! Warm, light, and comfortable on my stomach or side!
Awesome but smells
This quilt is awesome! There is a very distinct smell that all the EE products have, but after 50 days of Appalachian trail warm is warm
New to quilts
I have not done much camping but what I have done has always been in a sleeping bag. The flexibility of the quilt is amazing compared to a bag but it does take some getting used to (i.e. tucking the quilt when you turn). I won't go back to a mummy bag the quilt is great. The service at Enlightened is absolutely the best. When I had a problem (i.e. not the quilt but what I had ordered was wrong for me) with my first quilt the guys were very helpful and so easy to work with to get an excellent solution. I hope Enlightened expands their product line, they will be a go to company for me.
Awesome
I'm 6'6' and finding things that are comfortable is not easy. Got the extra long/extra wide and love it. Took it out winter camping in the Boundry Waters (Canadian/US border) and it kept me nice and warm even when the temp dipped under 30. Love being able to pull it over my head and the width was great when my 8-year-old decided it was time to sleep with dad. One of the best things about this is it keeps you warm when cold but not too hot when chilling in my hammock at home. Expensive but well worth it, plus being a Minnesotan how can you go wrong buying from a Minnesota company! Next purchase, an under quilt!
Revelation 850/20°
Best value bag on the market. This my first quilt and I don't thing I can ever go back to a mummy bag after my first night in this. If you side sleep or roll around a lot in your sleep this quilt is for you. Comfortable, warm when needed and plenty of ventilation when not. I am someone who researches something to death before buying and I always try to get the best value. This quilt has it all: it's lightweight, very warm, versatile, reasonably priced, and uses quality material. The bonus being you can custom size and color it to your needs. I recommend it to all backpackers who want to sleep better.
Revelation 850/20F
I couldn't say enough good things it packs down to about the size of your head, is lightweight, warm, and most importantly comfortable. I brag about this thing to everyone outdoorsy I know, and I sometimes find myself sleeping under it on top of my bed.
Revelation 850 Down - Long/XWide
I have only had a chance to use my new quilt on a couple of nights. I bought it to use on a mountain hunt next fall, but wanted to try it in colder temperatures before actually hitting the mountains. So I spent two nights in the backyard with temperatures that dipped below freezing. Not having used a quilt before I was concerned about it keeping me warm enough since I toss and turn frequently. My worries were unfounded. I slept very comfortably and have no doubt it will be fine in even lower temps. I slept just in a base layer top and bottom. The only thing I added was a stocking cap for my head - I'm really considering adding a hoodlum to complete the set up. I am 6'3", 225# and the long extra wide is luxuriously spacious.
Top quality
Excellent quality. Looks great. And very light!
Revelation
Use for hunting in New Zealand mountains. First trip out, loved how hot I was in zero degrees celsius in my -20F Revelation Quilt. Met another hunter who was packing ultra light too - he has the same quilt set up. Super product. Buy the best - you won't regret it
A lightweight toaster
I didn't know what to expect buying my first quilt. I was surprised at the compressability and the heat these things hold in. I'm 6'6" and 210lbs, so I got the wide, xlong size. Its huge, but just over 20oz for the 20° version, so tiny tiny weight! I've used the quilt one night on the beach so far. Not knowing what to expect, I went to bed wearing a sweater and sweatpants. Big mistake. A few hours later I was down to just my shorts, and still sweating. The temperature dropped to 3°C (37°F?) And the quilt kept me way warmer than I needed. I could see it keeping me warm at its rated temperature easily, even if I was wearing next to nothing. The strap system is extremely versatile. I used the larger pad strap near my waist, but i found myself readjusting the quilt every time I rolled or shifted positions. I will try using the larger strap in the higher position next time, hopefully it'll hold the quilt more securely when my shoulders roll around. The foot box is toasty warm, cinching up as tight as you could ask for; the neck hole as well. PROS: Weight Warmth Versatility Price CONS: Strapping system takes a bit to get used to, but I suspect it'll be extremely handy once I learn to use it. 10/10
Revelation 20 degree.
Love the quilt. The only thing I would change are the clips on the sides or at least the top ones closest to the head of the quilt as the middle set of clips are probably flat to aid in being more comfortable if clipped sleeping bag style which is understandable. Or maybe offer the different style of clips as an option to the buyer. They are very difficult to undo when trying to get out in the quilt middle of the night when half asleep. The sleeping pad straps are also easily placed upside down or backwards onto your sleeping pad and create an issue with aligning the clip to the bag without having to twist it to fit. A better, simpler clip would allow you to exit the bag in the dark or in the middle of the night without a struggle as well as not be so dependent on having to place the straps over your sleeping pad so exact each time. A universal slightly larger clip such as the ones on small stuff sacks would much be much easier to manipulate and wouldn't be dependent on the direction placement of the sleeping pad straps. The weight difference would be insignificant but the manipulation of them would be way more beneficial to the user at night and after a long day of activity.
Thoroughly pleased.
Male, 5' 11", 160lbs. 30 degree, 850 fill, regular length, wide with, 20d shell. Have slept comfortably in this at 30 degrees, cinched down tight, up to 65-70 degrees open and airy . To reach the lower limit I only need a long sleeve t-shirt, shorts, medium weight wool socks, and a watch cap. Adding pants and some sort of light hooded sweatshirt/ jacket I would have no problem pushing this down to 20 degrees. Using only one strap to secure the bottom portion of the quilt to the pad I can toss and turn, sleep on both sides and stomach with no problem. Weight was as advertised. Very versatile.
Stop reading reviews and buy one!
I can't believe I wasted so much of my life in a sleeping bag. This has saved me lbs on my base weight, made me far more comfortable in the backcountry, and now I actually look forward to going to bed while hiking! Seriously this quilt is epic and worth every penny. It's so versatile and the quality is second to none. Stop reading reviews and buy one there are 500+ 5 star reviews for a reason!!!
Beautiful Craftsmanship
My quilt arrived in a very timely manner. When I opened it I noticed the new white cloth bags that are shipping with the quilts, I love it! It gives me a great way to store the quilt without exposing it to the inevitable pet hair that plagues my house, while not having to keep it compressed in a stuff sack. I did a lot of research before buying this quilt and all signs pointed to the Revelation. The hype was well deserved. It's soft, warm, durable, lightweight, and beautiful (I got mine in Blue / Yellow - however I DO wish you would have made the white fabric on the limited edition 30* quilt available for custom orders). I will be back for any more of my gear needs that EE can satisfy. 10/10, beautiful work. Thanks EE.
Bryan O'Reily
13th Mar 2017
Revelation - 10 degree - xlong X xwide
F****** unbeatable. You won't regret your purchase, period. (Edited By Enlightened Equipment)
Amazing quilt
I have the 30 degree quilt. It has kept me warm, and comfortable, down to 26 degrees. I highly recommend this quilt to anyone who asks me what they should get. Very versatile, and if you know how to use the straps the drafts are virtually nonexistent. Thanks EE
Dan Robinson
12th Mar 2017
Revelation 20
I use the top quilt paired with a wooki under quilt and warbonnet xlc. Could not be happier and have gone to 12 degrees. The Revelation 20 will be my go to comfort quilt.
Michael Langdon
11th Mar 2017
Love the ultralight
The wife and myself really love these quilts. the weights are great and each time we sleep in them we learn how to get the best out of them.. Thank you..
Ian Pertner
10th Mar 2017
Very inflated temperature rating
I used my Revelation last summer on various backpacking trips in Colorado. It's a nice bag, very light but has a HUGE drawback - it's not warm at all. The light weight comes at a price, apparently. I deliberately ordered the 10 degree bag with 900 fill. The bag is OK around 40 degrees, but once the temps drop in the mid to upper 30s, it can't keep me warm any more. On a couple of nights, when the temps were around 35, I had to sleep in my down jacket in order to keep warm. This is unacceptable for a bag rated at 10 F to be not usable at 35 F. This is more than 20 degrees difference. Last fall, I didn't risk it with this bag and used my old Marmot Never Summer, which keeps me comfortable even in the teens. Overall, the Revelation is a good product, Enlightened Equipment just need to stop overrating the temperature. I understand that they are trying to make it as light as possible, but at the same time, they need to give the bag a more realistic temperature rating. What they're doing now is simply misadvertising.
Revelation 20 degree
Found out about these guys at EE a couple years ago online. Then I found out that they are Minnesota based, and Minnesota natives. The base of operations is like 25 miles from my house. I thought that was so cool I saved up and bought a Revelation 20 degree in all 20d. I LOVE it, and have used it extensively. Two weeks ago, I spent the weekend at Wild River State Park here in MN, and had my 20 degree Rev. quilt down to 13 degrees, in only base layers, and I was totally cozy! As soon as I stepped outside my warm down cacoon, it was miserable. But, inside, I was so confident I could weather anything! Now, I have added a 40 degree Prodigy to my stable as well. Love every product I have used so far. Sam out.
Lightweight
Great, durable lightweight gear. Shipped and received within given window. Would recommend and will buy again. Thanks,
A premium quilt at a exceptional price.
I own bags from Montbell, Western Mountaineering and a quilt/underquilt hammock set up from UGC. I have to say this new Revelation is a mighty fine piece of equipment that has seriously impressed me with the quality and craftsmanship. Comparing all of them, the Revelation definitely holds it own with the other brands. I started using quilts a few years ago when I got my hammock. Since that time, I have found myself favoring the use of my quilt over my other bags when not using the hammock rig. As someone who sleeps "warm", for me quilts are so much more comfortable to use. Being able to open it completely up in the summer and use as a top "blanket" and not be confined to bag, that in my case quickly becomes overheated, sold me. Quilts will change the way you think about sleeping bags. Buy it. It will be a decision you will not regret.
Excellent quilt
Absolutely love this quilt! Lightweight and super cozy. I'm about 6' and the regular length is perfect, lots of room. I have another top quilt (I'm a hanger), and the Revelation is superior in two key ways. The ability to unzip and flatten out makes it very versatile. And the open foot box is great for venting. Both of these features make the Revelation useable in temperatures quite a bit above the lowest rating, which is great because it can be used in warmer weather without being too hot. It is lightweight and stuffs down nice. It's great for ground sleeping, too, of course. An all around amazing piece of gear for a great price. I'm never going back to a regular sleeping bag!
Nice and Cozy
First time use since the quilt arrived in Oct. Last week, 2/22 - 2/23/17, I snowshoed into the back-country with my Revelation. Temperature got to 10 degrees that night but I stayed warm. This was my first time out with the sleeping quilt and there is a learning curve using the straps. Don't wait until it's 10 degrees outside to learn how to use them like I did. Everything worked out fine but I should have watched the video on straps prior to using. I found the strap buckles are a little hard to unclip at night, especially if your hands are cold, but I have thicker fingers than most and "everything becomes harder to do when your hands are cold?" The quilt performed just as I expected and I'm quite pleased with it's performance. I purchased this quilt for my wife and her thermostat runs on the cold side so I bought the 0 degree temperature rating. Details: I purchased the Revelation, regular length, wide and 0 degree. My pad, because I feel this is critical, Thermarest, Neo-Air Xtherm rectangular, R5.7 insulation factor, super warm. I pleased with this setup, I will use it for hiking, long distance bicycle touring, kayaking. Great product and I just purchased a Convert, that's says a lot right there, repeat customer.
Better than I expected
I did a lot of research before ordering a custom revelation and was confident in my purchase, but was pleasantly surprised at how good the craftsmanship is. It just arrived yesterday after about 3 weeks and of course my dog wanted to check it out, he walked across it and was rolling around in it for the initial durability test. It passed. My dog needs to be under a blanket when he sleeps (spoiled) so I got the X long and wide size. I'm 6'3" and about 200 lbs and my dog is mid size 80 lb stocky pit bull and we both fit under the quilt comfortably. I tried sleeping in it inside and it was way too warm, can't wait to test it in the snow. My 10* was listed at 26.3 oz, on my scale with stuff sack it comes out to exactly 27 oz so I feel Enlightened's listed weights are very accurate. This is a huge improvement if you are someone like me that had a heavy, bulky uncomfortable synthetic mummy bag. This quilt is probably about 20* warmer, almost 1.5 lbs lighter, and larger.
So glad I made the switch
I'd been looking to lighten my pack weight for a while and I was mainly looking at sleeping bags (around 2.5 lbs) until I came across this site. What sold me was the straps that help keep the quilt in place. I'm a side sleeper and I could never sleep well in a mummy bag. Now I just roll over and the quilt stays put. My buff / beanie combo keep my head warm and I have a down hoodie if it gets really cold. The quality and design are better than any other quilts I looked at. I live in the southeast and I like the option of opening the foot box if it's a warm night. That's what pushed me towards the Revelation over the Enigma. Great value. Exceptional product. I'll never go back to an "old school" bag again! Thanks EE!
Super Light Quality Product
Keeps me warm at night, It is a plus that the bag is a quilt as well, so many options in one bag. Would highly recommend to all of my friends and anyone looking for a quality American made product. Thank you!
Best "bag" ever
I debated on pulling the trigger on a quilt because I've always used a bag and "bags are fine." Finally this year I pulled the trigger on a quilt, and I will never, EVER, go back to a bag. This is so much more comfortable, so much more compressible, and so much more versatile. I wish I'd done this *years* ago.
Barbara Heap
25th Feb 2017
FANTASTIC
My only regret is that I didn't buy this YEARS ago.. I use this every single day/night. It's my blanket. From outdoors to inside.. I love it.
Alwynne Lamp
21st Feb 2017
Perfect for Hut to Hut Walk
I bought this bag for a the 3-Capes hut-to-hut walk in Tasmania. Temps probably got into the high 30's fahrenheit outside, so in the hut this bag was more than enough. On the mattress provided there was no issue with cold from underneath. The lightness was unsurpassed. Very happy with the result.
Frank Buercklin
21st Feb 2017
I was a skeptic, now I'm a believer!
EE Revelation, Regular, Wide, 20degree I was skeptical of draftyness and how I would adjust to a quilt vs. the mummy bag method that I've always used. On encouragement from a couple of buddies I took the plunge and ordered a Revelation 20 degree for Christmas. At the end of January I had the chance to use it for a couple of nights. First night was 18 degrees (2 degrees below the 20 degree rating), second night was 28 degrees. Since I sleep pretty cold and love to "roast" when I sleep I was worried. I had on some nice, but thin, polypropylene long john tops and bottoms, a fleece jacket, thin wool socks, and was in my silk liner. (not exactly an ultralight setup but I was car camping.) Pad was an Big Agnes insulated Q-Core XL. I was very warm! At one point I had to vent to cool off! I couldn't believe it. The second night I ditched the fleece jacket, left on the poly long johns, and of course the silk liner. I had to sleep vented most of the night because I was so warm. There were no drafts either night and I was more than warm enough. I am now a firm believer in the quilt concept and I'm afraid my mummy's aren't going to see much use. I love the freedom of movement that I get with the quilt and it is easy to get in and out of. I am 5'9" and got the regular length, wide version because I like to sleep on my side, and back, and roll all around. Perfect size!
Best value for UL quilt on the market
When looking for a lighter option to my synthetic bag, I had trouble finding one that was actually ul and was reasonably priced. As soon as I found Enlightened Equipment I knew I wanted one. I ordered the 30 deg 800 downtek, reg length, wide, in the black exterior and orange interior. It took the full 8 weeks from ordering to get it in the mail, but it was worth the wait. I read as a side sleeper that a wide might be necessary for tossing and turning but I am not a large person. If I could redo it, I would order the normal width. The extra width is nice to tuck under you like an actual blanket but if you use the straps (I put the small one around the middle and the cinchable one at the top in cold weather) then the extra fabric isn't quite necessary, and the cinch at the top helps seal in heat. I have used this as a two person blanket in milder weather (it's that big) and was impressed how well it worked for that unintended purpose. That being said, this bag is accurate to its temp rating, looks like a $500 bag, the weight was almost spot on (<.3oz over website) and the 10d fabric feels like silk. I have used it as a blanket on my couch, and refuse other people's bedding when I crash on a friend's couch for the weekend. In a year I have easily used it for 30 days in the backcountry and even more inside. Shows no sign of loss of loft due to dirt (me) or water (one edge got soaked in a shelter, I stuffed it in its dry bag and kept hiking) and when it has some time to uncompress, the loft is insane. It's so fluffy. This bag is quality through and through: stitching, materials, down, and features. And if cost worries you, remember, a bag like this is an investment. Buy this bag, go further, sleep comfortably in the backcountry, and live a life outside.
ScottOutside
16th Feb 2017
Best Backpacking Purchase
When it comes to spending money I have a hard time doing it. I heard how great Enlightened Equipment's products are and I did some research and found that it was more difficult to find a negative review. I realize that the whole world is going "Ultra-Light" and believe me, I appreciate lightening the load, but I wanted a product that packed better and kept me warmer than my sleeping bag. I try to get out in the woods once a month - sometimes it is only a mile in to camp and then a mile back out the next day. But I go every month of the year. This means, in Virginia and the surrounding states, that it can get pretty cold. The EE Revelation was the best purchase for me. It is light and very "packable" but mostly it keeps me warm. I was able to customize it to my specifications and from the moment it arrived I knew I made the right purchase. Thanks for making a great product!
Revelation 950 - If I could give it 10 stars I would
My very first experience in this quilt was on a snow campout in 18 degree weather in January. Like others, I was cautiously optimistic in switching from the tried and true mummy bag, but brought back-up inside the tent just in case. I paired the quilt with the Neo Air X Therm and purposely bought a wider size than normal to give me a little extra room. Not only did I sleep comfortably and warm the entire night, there is no way that ultra-light camping should be that comfortable!!! The quilt allows you to roll around without sliding all over the place and it is super soft. On the Revelation model it has two button snaps near the top that enshrouded me like a bag would but also provided additional head support. I literally went to bed with a huge grin on my face as my old mummy bag stayed in its case at my feet. I have been fully converted to the quilt and could not be happier with the overall quality and workmanship of the EE Revelation. Thanks EE!
Revelation 950.
I have been amazed at how something so light can be so warm. I've had this out twice in temps below freezing and have been toasty warm both times. I have no doubt this will end of being my favorite piece of gear on the PCT this year.
Favorite piece of gear
This quilt in my opinion is the best on the market in regards to weight, warmth and price ratios. I used a 20 degree 900 fill on my CDT thru hike last summer and was very pleased with my purchase. The only thing I would suggest would be going with a fill power of 800 or 850 for a long distance hike or use so the quilt keeps its loft better. Thanks EE!
Fantastic!
I bought this to replace an older synthetic mummy bag and I will never go back! it's incredibly lightweight and packs up tiny. I'm a slender female and I was toasty warm with a hat and wool base layers in my 20 degree quilt in temperatures that hovered around freezing. I believe paring it with the right sleeping pad is essential, and the thermarest xtherm paired with it well. I also love that it gives me more freedom of motion since I tend to move around during the night. I was hesitant about not having a hood for cold temps but I have found that just a hat is normally fine and my quilt is long enough to pull over my head if the temperature really drops. The weight and space savings make this quilt absolutely worthwhile and the price can't be beat.
Awesomesauce!!
This quilt is absolutely amazing. I was hesitant to switch to a quilt as I sleep a bit cold, but get claustrophobic in mummy bags (and like to move my legs around a LOT). I've had a 20* (reg/wide) for a couple years now which has been the best thing ever. Until this year when I invested in a 0* (reg/wide) which will cover me for 90% of what I do in the backcountry. (I still have a women's 0* mummy bag for snow camping - as the EE 0* isn't a 'true' women's 0* ratings so to speak). The quality is great, as well as the customer service. On my first quilt - a snap came undone, they sent me new snaps as well as the tool to fix it with a return label to return the tool!! I can't speak highly enough about EE and their products. =)
Awesome!
i'm 6' and side sleeper so i got the regular/wide 10 degree and so happy i did! i've only taken it out 1 night so far, the night i did it hovered around 27 degree F. I was just wearing my thermal base layers with a wool cap, i stayed toasty warm all night long! the only thing i need to play with is the location of the adjustable strap and how much i tighten it, a few times it popped open when I switched sides (side sleeper) but i didn't want to get out of it b/c i was so comfortable! i could have probably gone down much lower as well! For me the temp rating is pretty accurate, quality is top notch and well worth the price! I was under a tarp, laying on a neo air x-therm as well. i may have to get the revelation Apex as well for summer camping but we'll see how thing go when i take out in warmer temps..... Customer service was top notch as well taking time to answer all my millions of questions.
Revelation
It's missing more sesms in order to keep down spread evenly. Now you get areas with very thin layer of down and it becomes less warm rhan it could be. If it would have a zipper it would be much better. Otherwise ok for that price.
NICE!!!
Took it out for the first time , upper 20s , was nice and warm... IT,S A GREAT THING!!!
nomad33fw@gmail.com
22nd Jan 2017
Quality
The workmanship and quality is far above what I expected for the price. This quilt is an absolute bargin! Haven't had a chance to get it out on the trail yet but will update this review when I do. It feels as nice as my hyperlite bag that cost three times as much.
Revelation in Cuba
Last place you would think you would need a down quilt would be tropical Cuba but just spent last ten days there and so happy I had my Revelation to keep me warm in the hotel room that only had two levels of AC. The unit blasted freeze mode or nothing so I choose freeze mode and I was super snug in my quilt. Great quilt and I would have froze without it.
Excellent craftsmanship, can't beat the weight, temp rating a bit optimistic
I have the 30 degree rated version which I have had the opportunity to use on a couple of bike camping trips, one of which was in late October here in Maine and the temperature dropped into the 30s at night. I was a little chilly that night, and I see that the EE website now advises for women to add 10 degrees to the advertised rating which based on my experience seems about right. Had I had that information at the time I ordered, I would have gone for the "20 degree" fill to extend the range of comfort. That being said, I am otherwise very happy with the quilt and the craftsmanship is excellent...these guys do great work. I might end up getting one of the synthetic quilts eventually for potential kayak camping trips or other wet conditions.
Dean Jensen
20th Jan 2017
Warm, light and spacious
I am a side sleeper and find a mummy bag to restrictive. I also have a 20 deg Revelation regular width which work great in warmer weather. This 0 deg wide quilt is very warm and comfortable.
Light, warm, well made
Makes my old sleeping bag feel like a big, fat, lead blanket.
Mark Andrews
19th Jan 2017
So light
I was skeptical of the change to a quilt. I didn't know what I was missing! It is so cozy with my Thermarest air mattress. I like the unrestricted movement of the quilt. No more waking up all twisted up in the mummy. Getting too hot? Just kick out a foot. Too cold? Just cinch up the foot box. It packs down so small. It weighs next to nothing. This is a great value.
Best Quilt
I had a difficult time transitioning from a bag to a quilt but it was a great decision! I've only slept in it once so far but I'm extremely satisfied with the Revelation quilt! Every quilt is hand made and attention is strictly paid to every detail! I highly recommend this product for your next and all future treks!
HOLY QUILT!
I surprised my brother with a custom EE revelation quilt (and bought one for myself at the same time). we are OVER THE MOON. is this company too good to be true? it seems these quilts are just as spectacular as my research had suggested. PLUS, they actually seem like a Not Evil company. it's rare that a company provides incredible quality, whilst upholding the highest of integrity as well.
I'm in heaven
Because it was a great deal and because it's the most comfortable sleeping bag or quilt I've ever experienced. And because it's so light I feel like I'm floating on a cloud. Seriously though, I was amazed at how light it really is (Revalation 850/20 degree/Wide/Regular). I did test it in a compression dry sack even though I may not backpack with it compressed. But it fit perfectly in an 8L hypalon roll top without having to abuse the thing getting it in there. Sleeping is now covered and I'm officially ultralight in THAT area. Still working on getting the backpack and tent covered. But at least I won't have to worry about my sleeping arrangements. I love this thing.
I'm in heaven
Because it was a great deal and because it's the most comfortable sleeping bag or quilt I've ever experienced. And because it's so light I feel like I'm floating on a cloud. Seriously though, I was amazed at how light it really is (Revalation 800/20 degree/Wide/Regular). I did test it in a compression dry sack even though I may not backpack with it compressed. But it fit perfectly in an 8L hypalon roll top without having to abuse the thing getting it in there. Sleeping is now covered and I'm officially ultralight in THAT area. Still working on getting the backpack and tent covered. But at least I won't have to worry about my sleeping arrangements. I love this thing.
Nathan Gambill
17th Jan 2017
Enlightened Revelation Winter Test
My 900 Downtek Long-Wide 20D Camo Revelation top quilt is truly an outstanding product. I purchased mine around the 1st week of November 2016 and it arrived in about 5-weeks. I am not sure where I like to use it more-- indoors on a cold winter day watching football from the couch, or outdoors camping and in my hammock. Please check out my YouTube video where I review this product while in my Warbonnet RidgeRunner hammock with outside temperatures down to 14 degrees and the Revelation performs great: https://www.youtube.com/watch?v=_zxMr0FJvuk
So far, so good.
I used the quilt on one occasion so far. It is rated for 20 degrees. The temperature was in the low 30's when I used it and the quilt seemed to reach its limit for comfort. I think a temperature rating of 30 degrees would be more appropriate. Otherwise, I am very pleased with the product and expect to use it a lot for spring trips this year.
Phenomenal Customer Service
I purchased a Revelation quilt, which was just delivered to me. Though I haven't yet had the opportunity to test the quilt in the field, I wanted to share my praises for Enlightened Equipment's phenomenal customer service. Enlightened Equipment bent over backwards to accommodate my high-maintenance requests -- holding onto my order for a few weeks until I returned to the country and then voiding a mailing label and sending the package to a newly designated address. Enlightened Equipment took care of me with a smile -- that's a HUGE PLUS in my book. As for the quilt, it looks beautiful! Very well constructed and super lofty! I can't wait to use my new quilt on my upcoming bikepacking trip! Thank you, Enlightened Equipment!
Transitioning to a quilt - go wide
Have been thinking about switching to quilts and weight savings and my revelation (10F) 950 fill was a great choice. Getting used to how best to set the foot zip, clips in very cold conditions has made me realise that a wide option would have been better. In fact whatever size you think you are go one size wider. It means you can cinch things almost back to a wrap around bad ( with a gap at the pad) and reduce drafts sneaking in if you are a mover in the night. Go one more size wider !!!!! I missed the 'its probably best to go one wider'memo :(
Just perfect
I got the quilt right before a winter trip. The first night it got down to about 35 degrees and I was toasty as can be. I also used the quilt later in close to almost 65 degree weather and it was never too hot. It packs down to about the size of a football and weighs almost nothing. I'd highly recommend this.
Craig Yoder
11th Jan 2017
So Comfy
I ordered the 10 degree quilt with 850 fill. I got it a few weeks ago. So far I've just used outside in my backyard since I haven't had time to go out camping, yet. I used the quilt in 15 degree weather and I cinched myself up wearing just my underwear and I was comfortable and warm all night. I also used the quilt in negative temps, probably down toe -8 at the coldest, and while wearing a base layer of wool on my legs and a t shirt under a sweater I was pretty warm and slept fine. What I love most about it is how nice the fabric feels and the fluffiness of the down. This was my first down sleeping bag ever and it compressed quite a bit, but I was also surprised at how springy the down is. It wants to puff up with a lot of force, so it is easy to squish down in your pack, but it will try to push out, making your pack look heavier and more packed than it really is. Because of this, the quilt lofts up really fast and really nicely. I recommend this product to anyone who wants a down bag of any kind. The prices have risen a tiny bit since I bought mine, but let me tell you that they are still worth it. I was going to make my own quilt until I discovered this company. The price of the down I was going to get was just under the price for this quilt. And my quilt wouldn't have had the awesome features or the amazing quality.
jarrid moore
9th Jan 2017
light and correct temp ratings
Used ours at the mammoth sniper challenge this year in the hills of Kentucky. -2 degrees every morning and we didn't die. Quilts were rated for 0 and worked with minimal shelters. They are ridiculously light and double as a nice blanket during the cold days. Very versatile, Just make sure to prevent yours from being compressed like in a overly tight bivvy as its less efficient. Water repellent is great and wind resistance is also good, we woke up with ice over the top of us and we're still comfy. Spend some jack on a good ground pad and roll!
Revelation 20 a pure joy.
Reviewer: 57 year old, 6', 200# male in reasonable fitness condition, should lose 15# and I would be about right. Equipment: Enlightened Equipment Revelation 20 degree reg length, extra wide width, 800 fill, Sierra Designs Origami 3 tent, floor Tyvek, Therm-a-Rest RidgeRest foam pad cut to 50" with Klymet Static V and 1/8" auto shade also 50" for my torso as the Klymet has almost no R-value. Variable: Costco 700 fill down throw planet (16 oz) for extra cold protection if weather conditions are questionable. Clothing: Very thin 32 degree full sleeve poly upper, Patagonia Merino Midweight Bottoms, Costco Merino socks and a wool hat. Environment: Back yard, snow and grass with starting temperature around 24 degree Fahrenheit. Here is where I cheat, I was in the house sitting around in jeans and a t-shirt. I went outside with the sleep gear under my arm and changed into my base layer, crawled in the Revelation quilt and being a side sleeper, tucked in all underneath me and around my neck and chin. I settled in, was warm, after 1 hour and with the temperature dropping to around 22 degrees began feeling cold in my toes. Note on the quilt: I should have purchased the wide as the extra wide allows too much air space even when sleeping on side. Still I love the extra room for most conditions, except when getting down toward the lower limits of the quilt. At this point, I could have put on another pair of socks or just stuffed my clothes into the bottom of the bag. However as I was testing for more extreme conditions I went to my variable and used the Costco down throw blanket as a top layer inside the quilt. I warmed right up, my toes were immediately warm, the down throw fill the gap around my neck and I no longer had to tuck the quilt in. The cold air was stopped. I woke up around 2am very warm (3 hours using the down throw). The outside temp was 20 degrees, maybe closer to 18, not entirely sure. The inside of the tent had a thin coating of frost, single wall tent even with a vent collects ice. I then concluded the test a success. I went inside the house and slept in a real bed like any sane person would do. Summary: The quilt worked great, my baselayer was minimal for the conditions as I was at the lower spec limit and still I was comfortable. Adding that extra layer gave me confidence that I could take this much lower. Under normal conditions, I would have clothing I was going to wear the next day at my feet and wear a down coat if needed. The little down blanket is just a bonus. Additional thoughts: (The short 50" foam pads and mostly no R-value Klymet probably explain why my toes were getting cold.)
Terry Criner
3rd Jan 2017
WOW, its like a portable lightweight furnace!
I have only taken my quilt out once but can already tell I will enjoy it for many years to come. I am new to a quilt vs. sleeping bag but understand the differences and know it will take a few trips to learn the tricks but can already tell I love it. I got the 10 degree option and am looking to put it to the test soon. So far so good!
The warmest, lightweight quilt out there.
My wife and I purchased our quilts to replace sleeping bags on our overnight backpacking hikes. These fit very comfortable with our klymit insulated pads and are very warm but allow us to cool down quickly with many configurations. They also are good around the house to help us to stay warm on those cold winter nights. The weight savings in our backpacks is great and they fold down to a very compact size (no bigger than our old sleeping bags). Also the time to make these quilts, because they are made to order, is about 5.5 weeks but well worth the waiting time. The cost is not bad for the quality of the quilt. We will use these for years.
very pleased!
This is an awesome quilt! The craftsmanship in its construction with attention to detail is impressive. Value wise, this quilt surpasses other down sleeping bags, more quilt for less money. The ability to choose colors, customize widths and lengths and custom select down fill makes the Revelation, with the addition of a sleep pad, IMHO the best sleep system available today for ultralight backpacking. Way to go Enlightened Equipment!
Wow!
Alright, so I've finally had a chance to use this quilt since November in California, in fact I'll be going again in 2 weeks. :) It's been raining, damp, foggy, and cold, well for California, low 40s. I use a Neo Air Xtherm(r=5.7) Wide(25") coupled with the Revelation, Wide by 6 feet, 20f, 10D outer and inner material and the two straps and the footbox closed and wow I have had room to move and super comfortable. I am 6' and 150lbs muscular. Im used too, as one can get to a confining mummy bag and found I couldn't hack it, I am a side sleeper and a stomach sleeper, which is why I gave the quilt a try(after using my mummy like one more than once...) Amazingly, I stay right where I need too all night and having the wider pad helps keep my arms from falling to the ground and more leg room. I bring a digital thermometer and found it got down recently to 43.6f and 84% humidity overnight which coupled with everyrhing being wet minus having it actually rain on me... Really sucks the warmth from everything, including my pad. However, I donned my thermals, beanie, and gloves and I was warm and comfortable. Temperature in my tent at 0700 was 48.4f 92% humidity... Brrr. My bag worked very well, I used the cinch cord loosely around my neck and the top snap to keep out the cold air and it worked great! I have not had any issues with the small hole in the footbox either(I always wear wool socks to protect the pad and bags from toe nails.) All in all, winter camping is new for me and I sleep in an REI quarter dome 1 tent and found my bags get damp from the side touching the wall opposite the door and vesituble area, the bag did seem to dry just fine even in my waterproof compression sack a few hours later after the drive home. If I decide to do colder temps in the 30s when its this wet outside I think Ill be fine so long as I wear another layer, like a light jacket. All in all, I am very glad I moved to a quilt... Especially in the colder weather I can easily use it as a blanket around camp! Awesome!
The major problem my wife and I have discovered.
My wife and I have both 10 and 40 degree quilts. We use them all 4 seasons. When they arrived we couldn't wait so we opened our windows and shut off the heat to our room and let it get into the 30's. The major problem we discovered is they were so darn comfortable we didn't want to stop using them. We have discovered their degree ratings seem to be pretty darn accurate. They are incredibly light and packable. Their design makes them versatile for every condition we have met. I would strongly encourage folks to study how to couple these up for even greater warmth with the straps. Doubled up there are darn is nearly no limit to their use.
Great Quality and LIght
I have not used my quilt in a cold weather environment yet; however, I will use it frequently in the next year. The quality is commensurate with the price with no flaws, no errors in the order and the quilt was manufactured and shipped within the estimated time that I ordered it (even though the estimated shipping dates changed farther into the future for orders after mine). I struggled to decide whether to buy the Revelation or the Enigma with the sewn-closed footbox. I ultimately decided that the advantages of zipper footbox transforming into a quilt outweighed the cons of having a hole in the end of the footbox when zipped up. I think there are ways of designing a method to close off the footbox (like a flap); I think I will just stuff something inside towards the footbox if becomes an issue. The bag is very lightweight and stuffs into the stuff sacks that are much smaller than the ones that come with it if needed. Overall, I am extremely happy with my purchase! I would purchase another one for my wife with no regret.
Great Quilt but
Great Quilt but t is not the correct size I ordered. It is the right colors etc, it is just several inches narrower than they said it was suppose to be. I ordered 58 inch wide version and it is several inches shy of the width it was promoted as. I will make due with it because I just don't want to have to deal with the headache of returning swapping or having it corrected. I just hope it will go to 0 degrees as stated because I am a winter camper. With spending over 400 dollars it looks like it would of been right or checked to see if it was right before shipping it.
I LOVE THESE QUILTS
One word? QUALITY clearly far better quality then any type of bag found at any REI type store at the same cost. not to mention its way lighter, and super super stuffed. Evenly. Ive has 2 of these bags now and im sold on EE. temp rating seems very accurate the material feels great, it never leaks, and i sleep like a baby. Im a permanent vagabond so i sleep in my bag pretty much every night for years now. I smash it down a light for room purposes and its held very well over time even with all my (borderline abusive stuff sacking) Every night in climb into this bag with gratitude. One CON . and it may be a big one now that these bags open up into blankets (a feature i totally love) there is a little hole at the footbox that it seems cant be closed. its created by needed to use a drawstring that simply cant close the bag ALL the way. i havnt tested this new model in extreme cold yet so i cant say what this does to the warmth but it is concerning. maybe im just doing it wrong? unsure. i love the blanket feature tho, it gives the the ability to carry a warmer bag on my travels and know that if its to warm out i can just open it up and stick my arms and legs out with ease. Then again- if this feature means a cold footbox- i guess we shall see never the less I have to give it a 5 star because overall EE and these quilts are simply EPIC. i will never go back. never.
Great Sleeping Quilt
I purchased this bag for my wife. A Revelation regular length, wide width, 850 downtek, 0 degrees. We received the order as promised, took around 7 weeks. Quality looks great, super light at 25oz. We have not had a chance to use the bag yet since we received it early in November and won't be camping until late spring. Our hopes are high that it will live up to our expectations. Once we have used the bag I will update our review to reflect how it performed. Since we haven't used the bag yet, I rated it 4 stars instead of 5 stars. We do a lot of long distance bike touring and some backpacking so we are super excited to put this bag to the test. Our air mattress is a NeoAir XTherm Max retangular shape, which is a fantastic air mattress for cushion and warmth with an R value of 5.7.
Top-Notch. Great Price
I bought this quilt in February and just used it for the first time last weekend. The 20° top quilt kept me cozy paired with my EE under quilt through temps in the low 30's and snow, sleet, and rain. Perfect stitching, flawless craftsmanship, wonderful design. I make 95% of my own gear and turn to our great Cottage manufacturers for the rest. Why support big companies that charge more for something made overseas when you can get custom made goods in our country made exactly to your specs? Enlightenedequipment.com is a great company to deal with and both of my purchases through them have been great.
light and warm
Got back from henry coe state park this past weekend and I didn't expect it to be below 30 but it got down to 12!!! I Have the 20degree version and i was actually pretty warm except my face and that isn't what this quilt is for. I suggest having a down hoodie that cinches if you want to take it that low. And I did wear some cloths as well. But still, impressive.
Love at first sleep!
Bought the 10* revelation for when I'm hunting or hiking solo. First time I packed it, I was amazed at how light and small it packed, I can put the Revelation and my down pillow in an 8 liter Seat to Summit eVac dry sack for easy packing. Quilt is wonderfully warm and doesn't constrict like a mummy bag, don't plan on using a sleeping bag ever again. By one, you won't regret it!
flapjackbandit@hotmail.com
19th Dec 2016
Ideal
I ordered the long 20° version of the Revelation and I couldn't be happier. I'm 6'3" and I have plenty of room without feeling lost in material. In a midweight baselayer, I easily slept down to the temperature rating, and would feel comfortable pushing the rating with the addition of another clothing layer.
Versatile and my new sleeping champ
I have found my do many things , keep you warm at rest device. I love that I can customize this quilt in several ways, and I did. I use this quilt camping from 60 -15 degrees F in various configurations . I backpack were the temperature changes drastically and this quilt/conversion sleeping bag works great for me. I even take it for extra security on top of my traditional winter sleeping bag for temps between -15 to -25. This works great also to cover both backpackers in my two man tent. When I car travel with my kids in cold snowy weather I pack this in my broke-down gear box.
ill never buy another sleeping bag.
After buying this quilt, I will never go back to standard sleeping bags. The weight, comfort and warmth of this product is unparalleled. Not to mention the fact that you can customize almost every aspect of it. I will easily recommend Enlightened Equipment to anybody I meet on the trail or on the summit, looking for quality gear.
Light weight, Warm, and comfy.
I have the 950 fill 20 degree bag and it does what it supposed to do. I've been on two sub freezing Campouts with this quilt and stayed comfortable...well, until Mother Nature called early. The good thing was this quilt stayed warm until I returned. I wore a good knit cap so my head stayed warm and there was no issues with cold feet after I cinched the foot box drawcord down. Make sure you have a good insulated sleep pad that's rated for your temp conditions. My friends all want to steal my quilt after they see how soft and light it is. So keep your eye on it when you get one.
David Anderson
15th Dec 2016
excellent quality
Slept in my new quilt for the first time on a cold night in a hammock. It was very comfortable (I ordered mine longer and wider than I strictly needed) and I enjoyed freedom of movement coupled with comfort and warmth. Th craftsmanship was superb.
Awesome Quilt
This is the first top quilt I have owned and it has surpassed all my expectations. I purchased a 10 degree quilt and slept outside in my hammock with it on a couple of 20 degree nights so far and I was toasty warm. I also purchased a 10 degree Revolt under quilt and it performed flawlessly. Great company, great products.
Excellent Quilt
I love this thing. It's super light and super warm. I am ludicrously happy with it.
awesome design, construction and function
The Revelation functions as advertised. Very light, compact and versatile. It was 20° or less the first night I used it and was warm. It's amazing what high quality down can do. I recommend spending the extra bucks on this if you want to reduce weight in your backpack when the nights are cold.
Douglas Knox
11th Dec 2016
Hooked on my Revelation
This is my first quilt and I'll never go back to a sleeping bag. By far warmer and more comfy than a bag. EE does an excellent job in their workmanship and attention to detail. Definitely not as fragile as it looks!
awesome product!
very light weight. it also has pull strings for the bottom, so you can regulate the temperature in the footbox. very happy with it.
game changer
I ordered the Xtra Wide so that it can be used as a cover for 2 in the summer months and then just a solo burrito wrap in the shoulder seasons (sorry hunny). So far I have tested it down to 30 degrees and kept nice and warm. I can't believe how warm it is for being so light. My only regret is not finding these quilts sooner. Pair this quilt with a good sleep pad and you will never be "roughing it" again.
Kept me warm
This quilt kept me warm and cozy at temps in the upper 30s without use of the sleeping pad straps. It is very light and can compress even smaller than the stuff sack that comes with it.
The Best Quilt
I needed a quilt that, when bundled up, provided a lot of warmth in harsh weather during winter camping. This quilt does exactly that. It is has performed extremely well. It's rated down to -17C and (although I wouldn't recommend it) I've used it in weather down to -30C without issue. I've also used it in the shoulder season at just above 0C and it wasn't too warm. I think it might be uncomfortably warm used in the summer, but that's not what it's made for, nor why I bought it. It's extremely well made and it has held up well over the past month of winter camping and I can see it lasting many years. I'm very happy with the purchase. If you're on the fence, especially regarding the price, all I can say is that it's worth it.
Steve Libera
7th Dec 2016
The Best
4 days after receiving my 30 degree bag I was in the Sylvania Wilderness in 30 degree weather. Toasty warm. Very light and compact to carry. With a cooler bag I was worried there might be gaps in the fill. Not the case. The fill puffed nicely. This is my first quilt bag and the online video really helped in the set up. 100% satisfied with the product, the service, and the friendly staff at Enlightened.
Very Impressed
I purchased this product to replace a sleep system that is insufficient for cold weather. All the reviews are correct in regard to quality and design. I have yet to test on an overnight but will be headed to the Guadalupe Mountains for an over night in January. I assure you this will test the quilt. Well made. Delivered in the timeline promised. Very impressed at this point.
Bill (Pink Gumby)
4th Dec 2016
Finally - the quilt is BACK
Years ago I used a quilt with modest success. I missed the ease of movement at night to flip around or vent the sides if needed. To avoid air gaps in really cold nights I moved back to the traditional bag, but found my tossing and turning returning the old problem where it twisted around me. When I saw the Revelation and the strapping system, I thought YES! I bought a 20 degree Revelation and have taken it out now. I was in snow at about 29 and it was toasty warm. I was free to move around and without the bottom of the bag, it did not slide off my pad like the traditional bag. Overall, I am very impressed
Clayton - Southwest Montana
3rd Dec 2016
Great "Bag", Great Price, Great Customer Service
Ok, so I never review anything and I haven't put this piece of gear through the paces yet because I haven't had it that long. But my initial reaction is "wow" this thing is so light weight compared to my other lesser quality down sleeping bag! Also, the fact that I can call in the USA to discuss my questions and concerns and choose options with very low cost is terrific. My Revelation quilt is regular length, wide width, 20 degree, 850 fill, 20d camo exterior with 10d black interior and it fits me great at 5' 9" and 165-170lbs. I'll run this through the paces and see how it holds up to my regular backcountry excursions!
Awesome bag!
Superior bag for a reasonable price! You cannot beat the quality of this bag with any other bag out there.
Steve Skinner
1st Dec 2016
New back packer, very happy with this quilt
When my wife suggested we think about quilts instead of traditional bags, I was a bit suspicious. I watched some YouTube videos and agreed to give it a try. Our first trip with these was in November on the Skyline Drive in the Blue Ridge Mountains of Va. Night time temperatures were down in the low forties. We were using inflatable back packing pads and sleeping in a standard tent. Our first trip impressions are excellent. I was initially amazed at the low weight and the degree to which they compressed. We were both very comfortable sleeping with these quilts. I am a "warm sleeper" and was very toasty without having to wear any unusual insulating clothing. I was concerned about my wife because she is a "cold sleeper" , meaning she often is cold at night even at home. She did wear some warm clothing to sleep in but was also very warm and comfortable. For her, that is huge! We were fortunate that our first trip was not an extremely cold one, but I am confidant that we would be happy with these in temperatures a good bit colder than we experienced. Our son and daughter - in - law had these out for one night recently and found that they too were quite comfortable. At this point, I could not be happier with our quilts. They appear to be well made and I expect to use them for many more trips in the years to come.
Worth the wait
It took around 7 weeks to have my top quilt in hand, but it was well worth it. I was able to test it out on the shores of Lake Superior a week after it came in in mid November. The temps overnight were in the low 30s to mid 20s and I stayed warm all night in my hammock. This quilt is perfectly stitched, very light weight, and warm. I purchased the 20 degree, long, wide in 850 down. I'm saving up for a 0 degree version to go into the winter. I'd for sure recommend. Amazing product by a great company.
High Quality, but expect delays.
I just got back from a 4 day backpacking trip from the base of death valley to Panamint City and got to test this item out at in 30 degree temperatures. In that temperature range I ended up waking up sweating while wearing two layers of dry fit long sleeve shirts and sweatpants when combined with a xtherm sleeping pad. Simply adjusted the side strips to let it a bit of cool air and the problem was solved.The material itself is very comfortable and screams high quality to touch. Plus it's awesome being able to choose your own design.
So nice I bought it twice!
I bought 2 Revelations the 40° and the 20° both in 950 Downtek, they are incredibly lightweight and of exceptional workmanship. I highly recommend these quilts!
Gregg Firman
27th Nov 2016
Excellent workmanship, great features; Great value!
I just got back from a backpacking trip with my 20 degree Revelation quilt were it reached the 20's at night. This quilt kept me quit comfortable. The zippered foot box and the way the baffles are designed worked great with my hammock. This quilt is an excellent value!
I love my quilt !!!!
After reading many reviews I decided to try a quilt. I've used it 3 times camping in the North Carolina and Virginia mountains. I have been using it on a windy mountain top and I have been as warm as I was at home !!
Tony Narcisse
27th Nov 2016
Revelation 30 degree is a winner
I moved from tent to hammock, and mummy bag to top quilt. At 53, it was a game changer as I sleep much more comfortably and not stiff when I wake in the morning. Sometimes I do still tent camp and I'll use a pad and the revelation. I just don't need a mummy bag any longer. I've used the revelation in conditions into the high 30's and sleep comfortably with only a base layer and buff on my head.
Angus Webb PL
27th Nov 2016
Excellent
Excellent product. Better than expected.
Craig Kappes
26th Nov 2016
kept me warm in a snow storm
Great light weight down quilt. Very versatile. Kept me warm and comfy on a spring alpine trip that turned out to be more of a winter trip
Sub 20 degrees? No problem.
Spent my first sub 20 degree night in the Revelation quilt (950 Down, 0 deg rated). It performed brilliantly. Using a quilt vs. a sleeping bag takes a little getting used to, but once I maneuvered it such that there were few/no openings it worked great. My water bottles froze, but I stayed quite comfortable!
Calan Rance
24th Nov 2016
Unexpectedly warm.
Upon receiving the product I did not believe the material matched the extreme temperature conditions that I had purchased for (-6c). However product was satisfactory in its use. Would reccomend purchasing a larger size than what you believe you need.
Kerry Nelson
24th Nov 2016
Tall Guy Heaven!
I am 6'6" and weigh 360 lbs. Start there. I was looking for a sleeping bag that fit me. I ordered the longest and widest Revelation I could. I added the extra water resistant pieces. I waited for the longest 8 weeks of my shopping life and it came. It was shockingly perfect. Amazingly light at just 14 oz. I got a compression sack so it backs down almost to the size of a large softball. And it works wonderfully. I've used it camping and at home. I'll be going on another trip on my motorcycle and will bring it to use in the hotel room. It is incredible and well worth the investment. I never expected it to be this good.
can't get much better for the price!
I ordered black exterior with a red interior and was very happy with the colors and how it looks. It also delivered in 7 weeks like the website says. I was able to recently test out my new Revelation quilt on a 2 night hike. The first night the temperature got below freezing, I would say higher 20s and not until about 4 am I started feeling cold. BUT, this had a lot to do with my lack of ventilation that I had in my tent that caused condensation to drip on to the quilt. The outside of my quilt was pretty wet but the water did not seep through into the down and onto me. The water ended up icing up all over the quilt and I was able to just shake it off. I think if I would of had better ventilation and and did not have condensation I wouldn't have got cold. I never did shiver, I only got uncomfortable which I would expect in 20 degree weather. I ABSOLUTLY LOVE the bands that come with it so you can strap it to your sleeping pad. I rolled over a few times during the night and the quilt and pad stayed in place while I got situated. I was also impressed with how small you can compress the quilt while it's packed in your pack. So far I am very satisfied with the quilt and looking forward to using it for my hike on the Blue Lakes trail in Colorado this summer. Happy hiking, Jady
Nate Thompson
23rd Nov 2016
Best Sleeping Option for Me!!
Was worried to make the change to quilt, but so glad I did after going with the EE revelation. I bought the 10 degree and absolutely love it. It is so warm!! I have yet to have a night that pushed its limits and rarely need to sinch it all the way up. The outer Nylon as so soft and smooth - very comfortable next to skin for sleeping. I can't say enough good about this product and will not be looking back on the world of sleeping bags. I rate this after using his sleeping bag for about 2 weeks in the Appalachian trail and another overnight trip.
Chrisco from Sydney Australia
22nd Nov 2016
A game changer.
Re-inventing an established design to improve on it is a very desirable goal. The more established the original design is and the the effective the improvement is, the more impressive the achievement. Enlightened Equipment's quilt systems are very cool (and warm), they do both really well. The sleeping bag has been around for hundreds, if not thousands of years, and has changed very little in that time. I don't know if Enlightened Equipment's design for the modern camping quilt was the first but it is a very efficient and versatile one. I was staggered by the weight (or lack of) when I first unpacked my 20º Revelation quilt (Reg/Reg, 950 fill). You hardly know you are holding it. I was a bit concerned before my first night's camping. This is a sleeping quilt that is rated to handle freezing temperatures and here I was heading out into the Australia outback heat. I need not have worried, the flexible design made it really easy to regulate body temperature. I gave away my old sleeping bag. There is no place for a back panel now. I also have, and would recommend the Hoodlum, to cover you for those extra cold nights. Once you have payed the significant, but not unreasonable price for an Enlightened quilt, there is no looking back. It does everything the best sleeping bags do, but better.
Waaay better than a bag!
Revelation 20 I've been a sleeping bag user for nearly 30 years, so I was skeptical about switching to a quilt. I had doubts about the warmth of any sleep system that didn't fully enclose my torso, and I couldn't envision how the strap system could possibly keep the quilt in place overnight. It only took one night to change my mind. I roll a lot in my sleep, and a mummy bag usually ends up twisted into a straight jacket. Not so with the revelation. You rotate under it, just like your blanket at home. My fears about warmth were also unfounded. Even with a Klymit Static V pad (which only has an R value of 1.3), I've had the quilt down into the upper 20's with no warmth issues, wearing only light base layers. The biggest advantage here is adaptability. I took the Revelation 20 on a two night trip in AR recently, and it really performed. The first day had temps in the 80's, with overnight lows in the low to mid 60's. I simply laid on top of my pad with the quilt draped loosely ever me with my feet sticking out, and I was perfectly comfortable. The next night, temps dipped into the upper 30's, and all I had to do was close the footbox and run the pad straps underneath me. Warm as toast! I only have two small complaints about the quilt. The first is that there are only two pad straps. If you're a roller, the distance between the two is sufficient to allow a brief draft to occur. This goes away as soon as you lay still; the quilt settles into position, and you have a good seal again. Also, in colder weather, I occasionally wish that both straps were adjustable. It would be nice to cinch that lower strap down when temps dip into the 20's. The only other gripe is that the down stinks when the air is damp. I contacted EE about this, and they explained that certain batches of down have an odor. They offered me a refund, but I chose to live with the occasional smell. After doing some research, I found that lots of other companies have the same issue, so I am ok with it. Long story short, I highly recommend this quilt, and the customer service that goes with it. I'll never go back to a sleeping bag!
nothing bad to say
Can't say enough about this product!! Warm, light, packs great, reasonably priced, and comes from a great compaNY. Looking forward to many years of happy backpacking with my quilt!!
No more uncomfortable mummy bags!
I now have two Revelation quilts, one 10 degree & a 30 degree. 30 degree was perfect for my JMT hike in July. 10 degree was perfect for my spring break kayaking week trip. Way more freedom to move while sleeping. Comfort window from teens all the way up to low 60's in my 10 degree. 30 degree Rev. comfortable into the 70's. Looking forward to winter quilt camping with my "sub-zero" straps. Did I mention how light my quilts are compared to my mummy bags I've sold. About half the weight of my Big Agnes bags I had before, a Zirkel 20 degree & Storm King. 0 degree. I even ordered a quilt for my brother who's just getting startied & trying hammock camping. He loves it.
great craftmanship, awesome product
I am pleased with this quilt after the two quick trips I have taken with it, one in Channel Islands National Park where the temp was 60 degrees, and a slightly colder trip in the fog of the Marin headlands. Looking forward to bringing it with me to the Sierras this spring and summer. Previously I have only used mummy bags and have always felt like I was dying a slow death-by--mummy-bag. I move around in my sleep, am always trying to find something I lost in my bag, zipping, unzipping.... magically, none of that has recurred thus far: this bag is awesome for comfort. I am 5'9", 175lbs and I ordered the regular /wide. The wide allows me to sleep on my side and the quilt stays wrapped around me. Excited to try it in cooler weather, my girlfriend is already envious of it and I see another quilt in my future. And, it is light. Super light and a great price compared to the other options. Yes, it takes 7 weeks to arrive. It is a custom quilt. I shape surfboards, five to seven weeks is a normal delivery time for a custom product.
Toasty warm!
Mind = blown. If you have ever been curious about making the switch from a sleeping bag to a quilt, do not hesitate! They are much lighter and keep you just as warm. I bought a zero degree revelation quilt and have been toasty warm down to about 30 degrees so far. I was pretty sweaty in 50 degrees, but the beauty of the quilt is you can just take it off or fold it down to your waist or stick a leg out! I also run a therm-a-rest sleeping pad with a 4.2 R value so I'm sure that makes a difference as well. I'm 5'3 and 120 lbs. I got the short length and regular width and the fit is awesome. The way the "footbox" zips up to around the back of my knees is very convenient and the bottom cinches shut so my toes don't get cold. I have not yet tried strapping the quilt down to my pad but I'm sure that would be necessary if sleeping in temps lower than 30 degrees.
best sleeping system ever
The insulation is the same as the most expensive gear, but at half the weight! What else could you ask for?
Excellent product at competitive price
Just purchased my 2nd down blanket from EE. Will never go back to a sleeping bag!
Charly Aurelia
15th Nov 2016
I recommend it wholeheartedly !
I have lived off of an enduro motorcycle for many years and I teach classes on ultralight and minimalist overlanding /long term travel and needed something super compact and lightweight. Sleeping systems take up the most space typically. After much research, the EE Revelation kept coming up as the best value. The 10 degree quilt takes up so little space, I can fit it in one of my 20 liter drybags along with everything else needed for shelter. When I show my gear in my classes people are often amazed at the size of my shelter/sleeping drybag and absolutely stunned at the compactness and lightweight of a 10 degree quilt. People are always asking where i got the quilt. I also ultralight backpack, sail, and will be using my Revelation to travel in a 4 wheel vehicle soon (Mitsubishi Montero) and for bikepacking. My partner like mine so much, they will be getting one too. Excellent product and a great value !
Amazing, worth the wait!
I've had about 6 nights so far with my Revelation quilt and it has been fantastic. I have the 20F, 800fill with weather resistant strips. I'm 5'11" and got the long and wide variant, which gives me plenty of room to fully cover my head if I want. So far I've only slept in temps down to the low 30s, and this has been quite pleasant and cozy. The pad straps do a great job keeping the quilt in place and eliminate any drafts down the length. This also allows for me to move around a lot - I sleep like a rotisserie chicken - without any cold air coming in. My only gripe with the straps is the thin clips can be tricky to release. Overall I am very happy with my Revelation and am looking forward to some colder nights to really test it out. I'm also very intrigued by the "quilt layering" article here on EE's site - this will likely lead me to buying a 2nd quilt in the future.
Scott benge
13th Nov 2016
Revelation
I haven't had time to take it out this fall. But the quilt is awesome! Just what I was looking for.
Truly a Revelation!
Its a long wait at 7 weeks.. but its worth a wait! It was awesome.. it's light weight, and I didn't feel the weight in my pack.. after a long hike it is nice to have a cozy and warm quilt. I didn't need to have to many layers on while sleeping so its more comfortable. I'm 5'0 tall and small frame, with x-short its a lot of leg room. I'm skinny and have a small frame, I chose regular width so even when I side sleep it's still comfortable. Quilt is truly a revelation! Awesome! Highly recommended!
Harrison Woodruff
12th Nov 2016
Worth The Wait
I did a lot of research on this quilt. I'm sure that, like others, I was influenced by what has been written about this quilt. But, you never know whether you have been misled or not until you get the product. I have to say that it exceeded my expectations. I was worried that I wouldn't get it before it was too late in the year to try it out while there were still leaves on the trees. In fact, the only negative I can think of is that it takes so long to get them to send it to you. But it was so well worth the wait. I got the standard size with a 20 degree rating and the 950 fill. It wasn't cheap but I've learned the hard way that quality comes at a price and this is definitely quality. The design is superior to anything else out there. I love that I was able to customize so much to what I wanted (eg. Black and camo with the heavier black nylon at the foot and top) With my insulated pad and my cot, I'm as comfortably and warm as I am in my baffled king size waterbed at home. But this rolls up as tight as any sleeping bag I've ever seen. Plus, there isn't much in my pack that's lighter. Finally, It's nice to see that there are still things manufactured in America that we all can be proud of. The people at Enlightened need to be congratulated for not following all of those other companies that have fallen into the trap of sacrificing quality and just concentrating on the profits that the cheap overseas labor can generate. This is something they can be proud of.
Jordan Da Costa
11th Nov 2016
Warmest Quilt Ever Slept In
I was a little heartbroken upon purchasing this quilt but once I went camping for the first time with it I could not believe the performance. This was extremely warm to the point where i was having to pull it down to cool off. It was a few degrees below freezing and could of not been any warmer. Worth Recommending!
Richard Harding
10th Nov 2016
Lightweight tiny pack size and toasty warm
I have had a chance to use the quilt a few times now in different conditions. I am 5'11 / 187 lbs or 181 cm 85kg and brought the 800DT version std/std 30F /-1C version, I feel this is a good fit for me. I have slept warm down to 26f / -3C in comfort, and up to 50f / 10C on a very damp rainy night again in comfort and no moisture problems. The quilt I am sure will work over a larger range of conditions. The material is super soft and has a lovely feel against the skin and is not clammy at all. The weight was as advertised on the site and love the colors, Aegean blue outer 20D and Coyote 10D inner looks really nice (coyote is almost gold in color). Super quick service was in New Zealand 5 days after order (i brought off the shelf) and all dealings friendly and helpful. The only regrets I have about this purchase is why did I not buy one earlier, for me this is my best buy 2016.
James Lewis
10th Nov 2016
Truly the Best!
This quilt is amazing. I own a Nemo Siren quilt which is an awesome quilt and have used a number of other products, in comparison the Revelation is truly of great quality and craftsmanship. It performs beyond expectation far exceeding other products I have used over the past twenty years. This quilt is also amazingly light and compact. Furthermore, the fact that it is made in America is another bonus knowing that you are getting a quality product. I cant say enough good things about this quilt. It took about seven weeks to receive my order, but the wait was well worth it. You definitely will not be disappointed with this product.
perfect performance
I took my new Revelation and Revolt out to Shenandoah NP. Both are rated to 40; temps dips slightly below that at night, with a steady breeze through the night, getting stronger as day broke. I stayed warm and comfortable. I had no cold spots. Just before dawn, I put on a fleece pullover; the only other insulation I wore was a balaclava. The quilt was much more comfortable than trying to use a sleeping bag in my hammock.
Absolutely amazing
It truly is a revelation! It's much lighter and much warmer than the sleeping bags we've used to have so far.
Amazing Quilt!
This quilt is amazing! I purchased the 10 degree quilt just a few weeks ago. I have only used it into the mid 40s, but it has kept me more then warm enough. If I were to buy this again I would get the wide quilt. I have broad shoulders and having a few extra inches would be nice. I will update this after I use the revelation for hopefully the entire PCT and for sleeping on Mt Whitney this next year!
Alot for a little
I've only spent four nights in it so far but the quality of materials and craftsmanship is excellent.
great product
Hi there. I am Brazilian an just got this quilt 3 months ago. It´s my favorite piece of gear from now on. My first impression was that it was kind of bulky because of it´s size but the compression is really impressive and the quilt gets tiny an fits great for my ultralight backpacking. I never had a a down product before and I am loving the lightness of the material. It´s my first quilt too and I found it much more comfortable than a mummy bag. MUCH MORE! My only concern at the moment is to find out how well the material is going to behave in a wet and humid environment. I hope the downtek treatment works.
top notch!
I got a 30 degree, extra long, extra wide in black and yellow with orange head and foot. I call it the evil sleep quilt- to crawl under it is to go right to sleep! Covers the whole bed and will be my peapod hammock bag. Really well made. I love it!!! Thanks EE! Jim
Warm, Light, and Everything Right
- Light weight - Warm - Compact - Love the straps that attach to the sleeping pad I used this on a recent weekend trip to the mountains. Overnight temps were in the mid 30s. The quilt was warm and toasty. I love it!
Awesome Quilt!
I ordered two quilts (one 0 degree for my wife, and one 20 degree for me). Both quilts had the 10D fabric, 20D weather resistant stripes, and 850FP down. I am 5' 10", 170lb, 40" chest, 33" waist. I was torn whether to order the regular/wide or the regular/regular. I went with the regular/regular thinking "I'm a pretty average sized dude". The fit is perfect and I am glad I did not order the wide version. There was more then enough fabric to wrap around underneath me, and the length is perfect as it will comfortably cinch around my neck or pull up to my forehead. I paired my quilt with a large sized XTherm. I tested out my quilt in 40 degree weather and was very warm. My wife hot in her 0 degree quilt and she always sleeps cold. This was the first time she was ever too warm sleeping outside! Both quilts came with large sized stuff sacks and they can compress much smaller if needed. Shipping times were accurate as they were supposed to ship "5-7 weeks" and shipped on the tail end of the 7th week. Now for the downsides.. there are a few which I don't think are discussed enough from the reviews I have read. First off, we went with the steel 20D stripes at the head and feet. After just 1 night use the oils from my face started to give the gray steel color a 'damp' appearance where my face has rubbed. My wife also had this issue and she does not have oily skin at all. I think this is due to the fabric being so thin and light colored it easily wicks oils off of your skin. I wiped down the areas that got 'oily' and most of the discoloration did go away. I suppose this could have been avoided by going with a darker color. Second, the DWR on the 20D finish does work, but does not add all that much moisture protection. The fabric did get slightly damp from my feet touching the front of my tent and did not really bead off but instead soaked in. The fabric did dry out in about 20 minuets the next morning. I'm hoping the 20D will help prevent tears and abrasion. Finally, the only other 'issue' I had is that both quilts did have a slight bird/animal smell. The smell is not all that strong and I don't think it smells bad (although my wife would disagree), I do hope it airs out and dissipates over time. Overall, I am very happy with these quilts! We are taking them trekking in Patagonia this December and I'm excited to see how they perform. My only suggestions would be to pick a darker 20D weather stripes, and be prepared for a slight animal smell. The quilts are very warm and have a very high level of craftsmanship.
Limited use so far, but SOOO good
I can't wait to give this more of a detailed review after trail use, but so far it's pretty insane. - Incredibly light (as you can imagine) - Warmth is crazy. I have used it multiple times on top only with a sleeping pad underneath in high 40's. Um, just to say that I think sweat was close. - Packability/compression is great - Feature set--I like the ability to snap the quilt, cinch the foot box and use of the straps (elastic) to keep it in place. - Durability - TBD. Their ship time was accurate, weight accurate, and all the hype/awesome reviews seem to on point.
Blanket over Bag
I have been using a mummy bag for years but never liked it. My friend purchased the Revelation Blanket and said she will never use a bag again. I like room and space while I'm sleeping so a blanket made more sense. I'm 5-10, 170 lbs. so a regular length and regular width would be normal for me. To ease my concern with drafts near my feet and arms I ordered the following: LONG length WIDE width 30 degree 850 fill (for lower costs) I tested this blanket in roughly 40 degrees temp. Sleeping in boxers and t shirt the extra long and width allowed me to stay warm because all four sides of the blanket rested on the ground keeping body heat in. Don't order this blanket the same way you order a mummy bag. The few extra dollars for more width and longer size will make a difference of loving your blanket or hating it. I heard others hate their blanket because they ordered the wrong size for a blanket. Think about a down comforter on your bed. You want it wider and longer.
Timothy Wallace
29th Oct 2016
Absolutely the best!
I have recently bought 2 Revelation 20 quilts,and a Revolt 20 underquilt, and couldn't be happier. The quality control and customer service is second to none! I will be ordering another Revolt as soon as my Wife decides she wants to hammock again, and let my son sleep alone in his tent. Speaking of my son, he now wants a Junior Revelation like his daddy's.
Initial Impressions
Let me first state that due to when I ordered my Revelation, it arrived a little late in the season here in CO for me to get it out in the field for a real test, so this review will only cover my initial impressions unused. For starters, EE was great to do business with. After placing my initial order, I emailed customer support to make changes to it several times, and each time my requests were honored and I received almost immediate conformation. I even upgraded to the 950 at no cost when they announced a price reduction. So far...Excelent company! As for build quality, I am highly impressed with the level of attention put into the construction of the quilt. All of the seams are tight and even and well stitched. This includes the interior quilting lines as well. Initially, I was a little concerned simply based on the weight of the materials (the ripstop nylon and the thread), but on more thorough inspection it is immediately evident that the materials, though light and thinner are very high quality and I am confident in their durability (given proper care). Additionally, the bag material is exceptionally soft and comfy - almost like silk. I gave it a test run at home curled up on the sofa and I kinda want everything to feel that good now! Lastly, I have to comment on the weight and size. It is unbelievable! I loaded it immediately into a 6L Sea-to-Summit ultrasil compression sack (which is about if not the same size as the stuff sack it came with) and was able to compress it down completely to the absolute minimum size the sack goes to (I think it is 2 or 3 liters) and ended up with something about the size of a small/med cantaloupe. But this is extremely compressed and I would not really recommend getting it that small for any real period of time unless absolutely necessary. Again - Proper Care. When removed it lofted back up almost immediately. I do have to say that I am not really impressed with the supplied stuff sack as it 1)had an odd odor to it that required a long period of airing out, and 2) it has folds at the bottom where it is sewn which looks odd, and messes with my OCD a bit., despite that I recognize how the folds act in the place of a proper handle strip as is commonly found on most stuff sacks. The included storage bag, however, is another story and I am very impressed with the quality of it. A similar bag from REI is $30-$40 if I remember correctly. A nice touch. My order was a Reg/Reg 30 degree 950 fill. I chose the Forest Green outer and Steel Grey interior (both only the 10D). The Green is darker in person than the display which I was very happy for, and combined with the Grey it should at least "look" clean much longer. I did give it a short test run at home (inside) when it was about 50 Degrees out, and in a few seconds I was very warm...very. So I do not doubt it's warmth, and I think with proper layering and a few dogs in the tent I could be completely comfortable down to near 20. Mind you I sleep hot. That's it for now, I'll be sure to post again after a few trips (likely next year) and I have the chance to put it through it's paces proper-like. As for now I am super impressed and highly recommend getting yourself one. Cheers!
Worth the Wait!
I own both the Enigma and Revelation. The Enigma is a wonderful piece of gear. It's lightweight, compactable, warm, but most of all, roomy and comfortable to sleep in. When EE announced that 850fp down would not only become standard but also become much more affordable, I couldn't wait to purchase and try out the Revelation. After using it a few times, the Revelation has been everything the Enigma is, with the additional perk of versatility! I can use it just like the Enigma with the closed footbox and be perfectly happy. But now I have the option of opening it fully to use as a blanket around the campfire, or even just at home. I can open the drawstrings at the bottom to vent when the night is at that temperature when it's just a bit too hot for me to have everything closed up, but just a bit too cold to have it completely open. Versatility and ultralight are such important buzz-words for backpacking for good reason, and the Revelation handily checks off both. Highly highly recommended :)
Gene Partridge
27th Oct 2016
Comfortable Night'sSleep
WOW this is a Great product I am a mover during the night and to have a Quilt that does not make you feel trapped or restricted in movement is a great feeling. I used this Quilt with a 5.7 R value Pad and the combination was very comfortable. A good nights sleep is important. It is light weight and on long hikes this Quilt packs to a very small area and fluffs up to a toasty Quilt at the end of the day. The fact that you can custom order your colors, Size, Fabric Type, and Down Type makes it easy to build a Quilt that can fit you needs. I would recommend this Item to anyone and feel confident you will not be disappointed. Just Remember to look at the Lead time to make sure you get it in time. Custom made Quilts are custom made and do take time, but well worth the wait.
Adam Klagsbrun
27th Oct 2016
My new favorite piece of gear
I wanted to wait until I had some good use in my quilt before writing a review here. I've been out for about 4 night with the quilt so far, 3 of them cold. I still haven't been out below freezing, so I'll have to report back on the temp rating accuracy later on. First off, this quilt is beautiful. I was happy the way the colors came out that I chose, they were the same as they appeared on the site, so no surprises. The baffles are really nicely aligned, the sewing is accurate and clean, and all the attachments are beautifully done. The fabric is light and strong. I went for the water resistant strips at the top and bottom of the pack because I use a single walled shelter that can sometimes see some condensation. In a few cases where I woke up touching the tent wall with my toes, I did not see any moisture getting into the down or through to my body. However, I also noticed the water did not bead up and roll off these sections of water resistant fabric. I am curious, are those strips of fabric not DWR treated!? Frankly I'm not sure I see the point of that, but so far there have been no issues. The strap and snap system is very efficient and works well. I like the setup a lot, and it functions properly in different ways, depending on how I want to set up the quilt. I appreciate the way I can move around more without worrying about the quilt moving too much. It truly does work way better than a bag for this. I went with the wide option, and I am happy about that. I feel like I could really close this thing up all the way without feeling cramped, which will help when it gets very cold. There is pretty much only one flaw with this quilt that I found... it relates to the drawstring on the top of the quilt that cinches it closer to your neck or closed at the top - this toggle and pull cord dangle right in your face or on your neck when sleeping. If you pull it tight, the cord itself is kind of in your face. I'm not sure if they could move it to the edge, but if they could, it would immediately fix what I consider to be a significantly annoying design flaw. I don't like being tickled in the face by a piece of cord in the middle of the night, it feels like a bug on your face. Yuck. I have since figured a way to tuck it under the quilt by pulling it a little bit tight, but I think EE needs to look at this part of the design and make some changes, it really can't be a difficult problem to fix... even moving it off to 1/4 of the distance from one side instead of dead center would help the problem significantly. Anyway, its not a huge deal and I have learned to live with it. So far I absolutely love my quilt, and I almost want to swap out my down comforter at home for this thing. I highly recommend this quilt to anyone looking for a new sleeping bag. You'll be happy you decided to go this route instead.
3rd quilt and couldn't be happier!!!
This would be my 3rd quilt over 4 years and its awesome to see how they have grown as a company and innovated their product. Most of my friends and family also have a quilt now from them so I am speaking from experience. My 10 deg Revelation came in just under 8 weeks which was to be expected and expressed at check out. Shipping was extremely fast and package was nice and neat. Once again this bag is nothing short of amazing. Every stitch is quality and the thing is SOOOOO LIGHT! The package feels empty lol. Colors (Red/Black 10D) look amazing and are the softest thing on the planet. Its really nice to see the finishing touches they have put on theirs quilts now such as tags that not only brand them but identify size and rating. The care and product tag on the storage bag is a really nice touch. Some of my original quilts have a very homemade (In a good way) feel and look to them but this quilt just screams high end gear without the high end price. Its amazing they are able to offer this quality and continue to drop the price as this is also the best and cheapest quilt I have received yet! The down is placed perfectly with their baffles and lofts up to an amazing 3" - 4". I currently have the original Revelation X 10 deg and the Revolt Underquilt 10 deg and with that system I have been out in my Warbonnet XLC hammock down to about 0-10 deg with nothing more than a base layer and a beanie (Warm sleeper). These are truly one of a kind and well worth the purchase.
SeeFrankieGo
26th Oct 2016
You know what, I really like this!
I was a little hesitant to purchase this quilt...it seemed a little unreliable, janky, uncomfortable at first! However, I couldn't be happier! What an awesome, light-weight, fun-colored, easily packable pseudo sleeping bag! I swear, I could fit this in my mug, a shoe, a water bottle -- anything -- because the design is so neat! I definitely prefer to use the Revelation as a quilt, which is great in warmer weather, but I'm not completely sold that I'll stay warm if I use it as a sleeping bag. Nonetheless, paired with a warmer mummy sleeping bag I have, I do believe I've achieved ultimate warmness during the winter! I certainly recommend this product. Enlightened Equipment wasn't lying when they say it takes a couple of months for your quilt to arrive -- I didn't get mine until about 4 months later...! So, just keep this in mind as you are planning a trip, etc.
Stunningly Lightweight
Impressively lightweight and efficient - I'm a bit of a minimalist and this ticks all the boxes. I love that it opens out and I could pick my colour. Fabulous product and reliable shipping. Cheers!
I love it...
I have the revelation 850 down...It is absolutely so light and compresses to the bottom of my backpack with no problem. Actually I carried it around with me for a few days to show others what a great quilt it is. I have not tried it yet but I'm looking forward to using it on the AT early next year. Because I love being "toasty" and the weather is unpredicitable I am taking a sleeping bag liner with me also.
chris woollis
26th Oct 2016
Never going back to a mummy bag!
Hey, I received the Revelation quilt several weeks before I left for a 165 mile hike on the Ozark Highlands Trail (OHT) in northwest Arkansas. I was able to take it out on a couple shorter trips to get used to the quilt life. My set up: I use the 20 degree, 850 fill, long, and wide quilt. I pair with a Sea to Summit fitted sheet on my sleeping pad and the quilt above. It was the best sleep on the trail I have ever had! First off, on warmer nights I loved the ability to use this as a throw blanket. I really felt like I was as close to sleeping on a bed at home and able to roll around and sleep any way I wanted. After those two small trips I was really excited for the weather to cool off and use the new system on a longer trip. While on the OHT I loved crawling into bed after long days on the trail. After a few nights a cold front came in and the weather got down to the high 30's. I use the zipped up foot box and just use the clips on the quilt to create a "faux" mummy bag. I never had cold spots or felt claustrophobic, a problem I have as I roll around a lot at night. I loved being able to adjust the synch cords on the foot box to let heat out as needed. As you can see I am kind of gushing now, but I can easily say that this has become one of my favorite pieces of gear I own and am very satisfied with my purchase. The flexibility to match the weather is unmatched on other sleep systems. Well worth the wait and I have already recommended it to several friends. 10/10 Good work!
Not trail tested but I think I got more than I paid for
My Enlightened Revelation quilt will replace a Nemo Zero bag that is excellent but doesn't allow me to toss and turn throughout the night. I haven't trail tested my Revelation but I've used it in civilized surroundings and find it light, warm and roomy enough (I got he wide version) to allow me to rock and roll through the night. This individually made quilt is thoughtfully designed and executed with high quality attention to detail. I gave 4 stars only because I want to christen it on the trail. I expect it will serve quite well and if so, then this is a 5 star buy. I"ll be a happy camper, pun intended.
Comfortable and Versatile
I wanted to replace an aging mummy style sleeping bag (which was state-of-the-art years ago) with a lighter more compact bag for three season climates. I read high praises online of the quilt style by EE so I decided to give the Revelation quilt a try. Glad I did. It's made with quality materials and very good build quality. My Revelation quilt is far more comfortable, roomy, and versatile than my old mummy style bag. I like it so much I plan on buying a second one for the winter season.
Norman Wolfram
20th Oct 2016
This quilt is amazing!
Possibly my most favorite peice of backpacking /camping gear I own now. The quality and warmth of my quilt is far superior than any mummy bag I have ever seen or used. Packs down so small and weighs nothing. My boss,roomate and myself all have the revalation and still keep talking about them. I would recommend anything enlightened equipment makes and I can't wait to save up for an under quilt.
11,000 feet late September. No Problem
3 days and 2 nights in the Lost Creek Wilderness in Colorado in the last week of September. Had my pack down to 25 lbs thanks in part to my Enlightened bag. 30 degrees at night and I never felt cold. Hard to believe something so light could be so warm.
Love It
I took a leap with a quilt. I've always used sleeping bags, but I move a lot when I sleep and I was hoping for a bit more versatility. It looks great, and it feels so light that it's hard to imagine it could be so amazingly warm. I'm actually having a hard time putting it away, so for now it even stays on the bed most nights. It took a long time to get here, but I was excited about finding American made equipment, and for the money I spent, I was able to get down a full grade better than I had saved for. The prices even went down again while mine was being made, which is good, because my wife might steal mine.
Robert Morse
15th Oct 2016
Foray Into GNP
Thanks to Enlightened for joining my on my first foray into the back country at Glacier National Park. We did two 5day trips over a period of 2 weeks. I took the quilt out every night after tent setup so it could fluff up. It really is a dream to sleep in. Traps heat like a boss. You can wrap it around your sleeping pad on warmer nights, but you might want to use it on top of the pad on colder nights to get that "mummy" feel. There are two snaps at the top. I found it comfortable to use the second snap which is about 6" from the top. Then I could pull the excess down around my neck. This is convenient if you tend to want to stick your arm out of the quilt to grab your phone or just remembered you forgot to put in your ear plugs. Sweet piece of gear. Stores nicely in the nylon sack in the off season.
Vikki Walker
14th Oct 2016
Not what I expected
I expected a sleeping bag. I obviously didn't read the information about what I was buying very well. I bought it for my husband as a gift. I was super impressed with the lack of weight, threw it in the car and went off camping. We didn't open it up until we were camped and discovered it didn't zip up. He was cold all night, trying to figure out how to get it wrapped around him. We were sleeping out on the ground, but with a pad underneath. and this was at Tahoe in the summer--not very cold. Maybe I should have purchased a larger size that would wrap around his body. I assumed it was like a mummy bag.
So pretty and so warm.
I haven't had a chance to camp with it yet but I have been using it indoors. Tried it in various ways with my sleeping pad. It's very versatile, comfy and very warm. I very much appreciate them accommodating inverted thread coloring. Construction is solid.
Exceeded expectations
Didn't receive my quilt until after my two summer trips so I was inspired to squeeze in one more to be able to try it out. Wow. Packs smaller than I expected, packs lighter than I expected, and kept me warmer than I expected. This is one of the best equipment upgrades I've made. I still don't quite get how something so minimal can keep me warm on a chilly fall night at the base of Mt Jefferson (Oregon). I'll tip my hat to the geese flying over head - they really nailed it with this whole down thing.
david basden
11th Oct 2016
Stuff that works. Revelation 0° 800 fill.
First time user of a quilt turned out surprisingly well coming from a guy that owns a Western Mountaineering Badger. We recently hiked the Teton Crest Trail during the September 24th 2016 snow that covered the trail. Four nights in single and lower teens with a Big Agnes Q-core insulated sleeping pad. The first night I used the method of inserting the pad into the quilt. I didn't like that and ended up zipping up the bottom part of the quilt and used the stretch cords under me to wrap myself in the blanket as if it were a mummy bag on top of the sleeping pad. (pretty much just tucked the blanket in around myself). Worked very well with use of dry socks, capilene bottoms and patagonia r3 fleece hoody. The blanket compresses well and takes up very little room as compared to my Badger. The build quality seems very well done with obvious attention to detail. I only noticed one feather trying to escape after 6 nights of use. Considering the cost is half of my Badger I highly recommend the revelation. Just remember in single digit nights you'll want to wear a base layer of some sorts if you are a side sleeper that turns over from time to time.
love my quilt
I just started backpacking and learned of Enlightened Equipment's revelation quilt. I'm glad that I did. this is one of my favorite gears. so light and so comfortable. I took it on a backpacking trip thru the Backbone Trail in the Santa Monica mountains and couldn't have asked for anything more. I slept in shorts and a t shirt and was warm throughout the night. it's so light to carry in its stuff sack. can't wait to take it out in colder temperatures in the Sierras.
Lightweight and warm.
Spent several nights camping along the Trinity River with temperatures down to the mid thirties. No problem with the Revelation. I was warm and comfortable throughout the night. The quilt system is without a doubt, the best setup out there. Now everyone in my family has one.
Matthew Evetts
9th Oct 2016
So light!
Having recently returned from five nights in the Southern Alps, I am really happy with this new piece of kit. Construction and delivery time all the way to NZ was quicker than I expected. Construction and material quality is great. Lofts really well; and man is it light! Because I sleep in a tent rather than a hammock (it is eternally wet in most places I go) I am on flat ground. This means the quilt doesn't naturally wrap around the whole sleeping mattress. I plan to use a second piece of elastic or even a third one to fix this, rather than just the one that comes with the bag. I found if the quilt was only lying flat rather than wrapped under the sleeping mat I wasn't warm enough. This is easily fixed and I'm happy I've gone for the quilt concept.
Happy former sleeping bag user
My quilt is so much more comfortable than my sleeping bag. I don't have that constrained feeeling anymore . My quit was a 20F and it was a little chilly for me in the low 30s . If you sleep cold like me I'd recommend getting the next warmest quilt . I would recommend getting something like the hoodlum or a down hood since I was cold with just my hat and my fleece hood in the low 30s. Otherwise the quality and the service were top notch .
perfect
High quality, amazing material, ethical sustainable, do your self a favour
first time customer
I recently purchased the revelation and had my first overnight, with my son's first camping experience. A lot of firsts. Early October with rain in the forecast, I was a little worried about bringing my shiny new down quilt really put it through the test of cold wet weather, with a 3 year old! Needless to say it performed flawlessly and even though my son had my old NFace synthetic primarily, by the morning we were both kept warm by my new (dry) quilt! I am taking it on a two night trip on the AT, southern Mass in early November and I can't wait! Smaller, lighter and warmer than my old bag. My only gripe is that it took a few months the to get to me, however I expected that with the custom changes and quality workmanship! Very happy first time customer!
so warm and light
I've only had a chance to use it twice so far. The first was just the quilt which I strapped to the pad and it was great! so nice to be able to toss and turn with out having to adjust the quilt and it kept me warm. The second time I used it over a sleeping bag and it was down heaven!!! I was cold, and I get cold (very cold) so I used my 15 degree sleeping bag and I then strapped the quilt (fully unzipped) over it. It was amazing. The only think I'm having a bit of trouble with is the smell. I know sleeping bags have sometimes a bit of a "feather" smell... but my quilt smells more like wet dog. Not super strong, but something to consider.
Quality quilts made in my backyard!
I took my new quilt out to the BWCA this past weekend and couldn't be more happy with my purchase. I purchased the 20° temp rating, while temps ranged from 30 to 40 at night, i never needed to utilize the clips/straps around my sleeping pad. Extremely lightweight and very well made. Worth the wait!!
Kept Me Warm!
I am a cold sleeper so it seems like I've had an endless search for a sleeping bag or quilt that would keep me warm. I'm happy to say that my search is over! I got the 10 degree quilt right before a backpacking trip through the Enchantments in Washington State. The first night out my sleeping pad sprung a leak that we couldn't find, but adding my puffy coat underneath the deflated pad and then curling up in my quilt, I actually stayed warm! The second night brought below freezing temperatures and again, I stayed warm! While this may not seem like much to most, I've had a 20 degree down sleeping bag that was new and still didn't keep me warm on a 40 degree night, but this tiny little quilt is certainly in it's own league with warmth and weight (it is sooo light). Don't wait! Order yours and you won't regret it!
A beautiful bag...seriously, it's art
We bought this bag for our son's 19th birthday, and it is everything he wanted: light-weight, warm, and durable. The people at this company are also very helpful. The next time I'm in the market for a sleeping bag, I'm going to Enlightened Equipment!
Good stuff
Great quality and performance. My 40deg quilt packs into a bikepacking saddlebag to the size of a puffy jacket. Totally awesome.
Warm, light and great value.
My EE quilt is possibly the lightest, and certainly the warmest piece of camping equipment for this weight and pack volume I have used. My wife has also been using this quilt and she loves how warm and comfortable it is. These quilts are very nice quality, from a good company. I highly recommend Enlightened Equipment, just make sure to order well in advance of needing it as the quilts can have a long lead time per the availability listed on the website.
Crazy light, super warm, ultra-comfy
I love this quilt.
#awesome
Top quality product(s). This topquilt goes perfect with my UQ. Thank you EE!
Barron Carroll
1st Oct 2016
AWESOME PRODUCT
This quilt was half the weight of my old bag, so that's a plus! First trip with it was to the mountains of Colorado. We spent four nights up there, two of those nights we were above 12K feet where the temp dropped to the mid to upper twenties. I slept comfortably in a pair of socks and long johns. I love this product and HIGHLY recommend it. Thanks to the folks at Enlightened and keep up the good work
Drew Bennion
30th Sep 2016
Used the EE Revelation on the JMT in Sept 2016
My first reaction was how soft and light the bag felt. Very comfortable and packable. I've always slept with my mummy bag upside-down and unzipped for over a decade and now I'm so glad to have a quilt. Temps were in the teens on the JMT a few nights and I was plenty warm with the 20F bag, silk liner and z-lite mat. The long and wide was perfect for my 6'0'' 200 lb frame. Love the foot box design. The bag is somewhat fragile and tore 3 inches once when the bag got caught in the zipper of my bivy sack. A quick trail repair fixed it. It also takes a long time to receive this item after ordering, the shipping date estimates EE provides are NOT an exaggeration. EE was good at communicating to me when the bag would ship. The 20D stripes on this bag did really well with condensation in my bivy sack and stayed dry. I never felt the need to use the included straps to secure the bag to the sleeping mat. I enjoyed being able to customize the colors and selected contrasting colors to easily tell the orientation of the bag when setting up camp in the dark. Overall, I'm satisfied with this purchase. 4 stars because the website said it was 850 fill down during the customization but it was 800 on the invoice.
Great product
Best bag I've ever owned
Perfect ultralight quilt
I purchased the Enlightened Equipment Revelation 20° quilt to complete my ultralight sleep system. The included straps to attach to my neoair xlite large sleeping pad work great. I decided to purchase the long and wide version which works out perfect for my 6'1 180 pound frame. It can just almost be used for 2 people when opened up completely so I would probably go for an extra wide if that is something you want. I opted for the 800 fill down and it packs down small! I use a 10 L ultra sil compression dry sack from sea to summit and it easily stuffs into there and then compresses to around 4 L! The quilt is very comfortable and seems to be pretty durable especially with the added weather stripes. I am a hot sleeper so I mainly use the quilt fully open which is awesome in the back country having a big super light blanket just like at home. I would highly recommend this quilt to anybody looking for a superlight comfortable high quality sleep system for the back country.
Adam Ballantine
30th Sep 2016
Best Ever
I am 6' and 180lbs and ordered the long, wide 10 degree Revelation. Fantastic! I used it in the Grand Canyon from 28 F on the rim to 65 in the canyon. The quilt is super comfortable. It is easy to control your temperature simply by pulling the quilt up or leaving it lower. The quilt was so comfortable that one night, on returning to my tent after some stargazing I found my wife had climbed out of her hot sleeping bag and was "sharing" my quilt. The quilt packs easily into a Sea to Summit small drysack and did not lose loft during the course of a week. I am interested to see how durable the quilt is, but as it stands I am very impressed.
replica replica
29th Sep 2016
Light and warm
I was using my sleeping bags unzipped to the knee in the past but this is much less bulky. For temp ratings, my 20F quilt is working well for 30-50F. I can imagine taking it down to 20F (and slightly below) but with a warmer sleeping pad than my Neoair original, and with some warm clothes on hand. Construction is good and it'll be interesting to see how it goes for durability. I can imagine wanting to add a little extra down in 2 or 3 years to keep the warmth up after repeated use and some compression in the pack. I sometimes feel the buttons/clasps press into me at the knee but shift a bit and it's ok. All up - highly recommended.
Superb Quilt
Probably the best value quilt you can buy online. I got the 20f quilt and have taken it down to below freezing multiple times, when used correctly with a decent air matress and hoodlum this thing is very warm and very comfy. I can toss and turn all night and night shift about with out fear of loosing heat. Packs down INSANELY small like i got the Long wide one in 850 and it packs to the same size as my down jacket in a compression bag. Very happy with this purchase.
excellent sleeping bags
We just purchased two revelation bags / quilts and have used them in our relatively mild Australian temperatures - got to - 5. Very snug and comfortable. Easy to regulate temps. And also very light for the pack. The service was great. Arrived when they said they would. No fuss. Also beutifully made. Couldn't recommend them higher. Thankyou Felic
Sleeping Bag Upgrade!!
The quilt is worth the wait! Our quilts got in just in time for a quick tour we recently did in the Rocky Mountain National Park. Excellent savings on space and weight!
Anthony E. Gallo
25th Sep 2016
revelation quilt, almost perfect
This bag is nearly perfect for my needs! The only thing I would change is the buttons, it's a bit difficult to keep the cold air out if you are not using this bag with a blow up mattress. By far the best bag I've ever owned! Packs down pretty good too Customer service was top notch, including a personal trip to the PO to get my bag to me on time Great job guys!
cant beat the value for the weight
Very comfortable and warm
Peggy Cobleigh
24th Sep 2016
Totally awesome quilt!
I was totally impressed with my quilt! And was amazed how light it was! Made my old sleeping bag feel like lead. Would definitely recommend your products!
Matthew Jensen
24th Sep 2016
I will be burried in this quilt
I don't get attached to material things, but my EE Revelation is the exception. So glad I have it. It is incentive to go on longer hiking trips.
Best backcountry sleep I've ever had.
I love this quilt. It is super comfortable, warm, and light weight. It took me a while to sort out the straps and find a system that works for me, but now it's perfect. There are so many configuration options. I like being able to go to sleep without being overly constricted and hot, and then being able to easily cinch down and wrap up when the temp drops. I've also had an amazing experience working with Enlightened Equipment. Fast responses, and they stand by their products. Amazing customer service.
Versatile, light, and warm!
I ordered a 'short/reg' sized 10 deg Revelation for myself (5'5" female) and a 'long/wide' 20 deg Revelation for my husband (6'2" male). We have taken them on backpacking trips several times this summer, and have been so pleased with the light weight, ability to compress easily into our 8L stuff sacks, and warmth/venting options. Just recently, we went on a trip where temperatures fell below freezing and we stayed plenty toasty....too warm, in fact, with our wool baselayer on! The lengths seem to work well for each of us; when the footbox is drawn closed, the top of the quilt comes up to our eyes/ears. Colors and quality are great!!!
kayla schryer
21st Sep 2016
Even better than expected
I stumbled upon a review for this product and decided to buy one of my own. I got the revelation 850 down in two shades of green with water repellency. I knew it was going to be light but wow! The sleeping bag itself is incredibly soft and one of the most comfortable things I now own. My only dislike is the "bag" it came in. It came in this big bag with a drawstring and personally it does nothing for it and is big and awkward. I'm going to be getting a compression bag for it regardless, I just thought for the price it would have been nice to have something that held it better. Don't let this deter you tho, I am more than happy for this sleeping bag and can't wait to trek around NZ with it.
Enjoying my first down quilt/bag
After 36 years of using only fiber filled bags (think heavy and bulky)I finely stepped up to a down quilt (Revelation). I love it. It is very light and packs small.
Best purchase possible
My Revelation (short, regular, 900 fill Downtek, 20 F.) arrived 3 weeks ahead of the estimated time of delivery and they gave me the heads up it was on its way just as they said they would. This is one crazy great product. At 17 oz., it compresses small enough that I can fit it, my Sea To Summit pillow, silk liner, and Hoodlum into the stuff sack provided and that will all fit into an Opsack for protection from moisture in my pack. This quilt works real well with my Neo-Air Thermarest. The straps are easy to adjust to deliver the amount of snugness and warmth needed. Lots of room for side lying and recovery position sleeping (I'm 5 ft. 5 in. 117 lbs) I have sustained a nick in the fabric that was tended to by Tenacious Tape and the repair is holding up well. The storage bag that accompanies the product is roomy for great air circulation when its not 'one the trail'. The only negative I can think of was the grey color I ordered ended up being more on the green side than the sample colors depicted.
best sleeping system I've ever used
I've spent years in mummy style bags as well as a very bulky military sleeping system. All of them feel confined and I end up feeling clammy in them. I have now used the revelation and it is the best system I have used so far. I am 6 feet tall 225 pounds and I have the long wide and it fit very well. I paired it with a Thurmarest neoair Xtherm. With the straps the quilt always stayed centered on the sleeping pad. We had several nights on a recent mountain hunt in the upper 20s and I slept comfortably with no socks on wearing a wool base layer only. I never got the clammy feeling or sweaty feeling that often accompanies a full mommy bag. I give this product my highest rating and will use it on many trips to come.
Just finished a CO backpacking trip with this quilt
This quilt was exactly what I was looking for. Very light weight, customizable for size, fill, and color options. It even got wet a couple of times, but quickly dried. The only thing I wish I had gotten was a slightly wider width. It will definitely be in my bag on my next trip. Thanks for the great equipment!
like sleeping under a cloud
I bought the revelation and the revolt. I can't say enough about the quality and craftsmanship. The stitching is perfect. I love using my revelation in the house and in my hammock. If you haven't tried one, don't worry, the quality is like nothing else on the market. The fabric feels smooth and cool when sleeping and the down lofts beautifully to keep you toasty. The baffles are designed in a way that you can move the fill around if need be. Top notch products and they are made right here in the USA. If you call in, Tyler will most likely answer your call. He is very friendly and super helpful, which reflects the companies values. GREAT JOB!
Ryan Ferguson
18th Sep 2016
perfection at a price
First of all, one must note that I know very little about this world. That said, from all of my research, a world I know quite a bit about, this really is the best option for a person who wants to camp while hiking. The price is far less than some bags and more the ones it's more than aren't nearly as light or pack as small. I know this because I've bought a few bags recently as I tend to go overboard for myself and the lady. Haha! The staff is also nice and responsive. Always necessary in my book although not always easy to find. My recommendation is to order this product without a second thought.
best !!
Was everything I had hoped for , actually was even better than expected. Highly recommend for anyone who is a serious outdoor person.
Nate Williams
12th Sep 2016
Congrats - your search just ended
The attention to detail with this quilt is on point from head to toe. If you've been researching quilts for your sleep system, look no further. You'll be glad you made the purchase and supported such an awesome company. I'm pleased with the performance and proud to own such a high quality, US made product.
Best way to lose pack weight
My revelation 20 is easily one of my favorite pieces of gear. I run hot, I'll sleep with the windows open at 30 degrees out and still have a leg kicked out. That's why I love this quilt, Its all i need for most weather. With a sleeping bag I always had trouble getting comfortable and not feel like I'm overheating, the Revelation is so much better for regulating my temperature. Light, easy to use, competitive pricing and great customer service.
Floyd L Jones
10th Sep 2016
Adding additional snaps, removing straps.
The straps are nice but leave too much room for cold air, by placing the snaps 5-6 inches apart would greatly reduce heat escaping, while backpacking in Kings Canyon National Park the elevation was 10000 to 12000 and although it was summer the nights were frigid. Overall I love my quilt, highly recommend this product.
True craftmanship
In a world where everything is made in china it is encouraging to see something come out of the U.S. hand made, solidly built and just plain nice. Taking it up in the Okanogan this deer season.
Super Light, Super Comfy
Love it, haven't had it in weather down to the rated temp (20 deg) but have used it down to 40 as a blanket and stayed toasty. Very light, the fabric feels really good on your skin, not plastic feeling like some synthetics. Buying another one for my wife so when it does get cold we each have our own bags.
Great Value for Money
My partner and I ordered one each. It is the first down sleeping bag I have bought. I got the long at -17 degrees and it weighs under 900grams. Unreal. Extremely warm and feels like you are sleeping in a cloud. The quilt idea is awesome and you get used to it. The strapping to a sleeping pad will be personal preference but it only takes one use to set it up the way you like it. It is very effective at not losing heat, so don't worry about that if that is a reservation you may have! Customer support was excellent and when requesting to change my order details (the temperature rating) it was no problem at all.
Actually a 20 degree bag
Used the revelation for the first time last weekend. Super impressed with its weight, comfort and body heat retention. I would recommend this quilt to all my friends.
Great Product!
Super happy with my Revelation!!! Everything is top notch with this outfit. I would highly recommend Enlightened Equipment to anyone looking for a quilt. Their customer service is outstanding as well!
Most Comfortable Night At 11,000 feet
Not much more I can add to what has already been said about the Revelation. It provided me with the most comfortable night I have spent on the ground at 11,000 feet. I am a believer.
Blake Matthews
1st Sep 2016
Frigging awesome
Simply enough my down quilt is frigging awesomeness! It's exactly what I wanted.
Love it
I've done a moderate amount of camping, and some backpacking. Really wanted to lighten the load, and this quilt is awesome. Keeps me warm without making me sweat, easy to adjust, very light. It was my first quilt, so I was a little nervous about how it would go. I probably spent more time than I should have trying to pick out colors :) but I like how it turned out. Very highly recommended.
Mr R W Barnes
31st Aug 2016
Fantastic
Fantastic well made quilt. Warm and comfortable. Probably didn't need to size up for extra comfort.
Extremely Versatile!
I have had the Revelation Quilt for the last two months and have already taken it out on various two and three day backpacking trips in the San Rafael Swell, the Uinta and Wasatch mountains of Utah and for one seven day backpacking trip in the Sawtooths of Idaho. So far it has performed wonderfully! I ordered the 20 degree bag and the temperatures I have slept in have varied from 60s-low 30s. I have to say that it seems the temperature rating appears to be very accurate and I sleep on the warmer side and have yet to wear any extra layers while sleeping with it. With its packability and weight I am extremely excited to use it in the future on some extensive traveling with bike touring in many different environments and I have no doubt it will continue to perform very well! Definitely one of my favorite pieces of kit!
John Walker
30th Aug 2016
Best nights sleep ever
I would just like to take the opportunity to say I am absolutely delighted with both the product and the service I have received. I ordered from the UK and felt fully informed throughout the order process and was very happy with the delivery of the product. As someone who sleeps 'starfish' I have always struggled when camping due to the very restrictive nature of sleeping bags, especially the mummy style bags that are so popular today. Having read some great reviews and watched a couple of you tube videos on these quilts I decided to take a chance. I couldn't be happier with the result.
Never going back to the bag!
Just finished my second BWCA trip with this quilt - I'm never going back to sleeping bags! I've used my 20 degree quilt in weather from 20 degrees to 65 degrees, and it works great. If you're a side-sleeper like me, I encourage you to ditch the bag and try out the quilt. You'll sleep more comfortably.
Eric David Nelson
28th Aug 2016
Excellent Quality
I am new to quilts and have loved my Revelation so far. I took it out on the PCT in northern Washington and slept great! Construction is solid and has great loft. It fits well into my hiking system.
enlightened sleeper
Great bag for ultralight sleep that captures the warmth Excellent product!
"The Best"
I purchased what I consider "The Best" in the field of many of these types of light weight, goose-down back pack quilts. I can't, in all honesty however, tell all you folks out there how warm it kept me, on a 30 degree night, 9,500 ft. up, in the Rockies, because I've yet to use it for that. I bought this quilt to take on a month long motorcycle trip that I plan to take early this coming spring, in the northern part of Arizona, southern Utah, up, and through Donner Pass. It packs very small, and light. I loved how you can pick, and choose colors. Of course, I chose the Harley-Davidson black/orange combination, and it looks awesome!! What I WILL do, is after I have taken the trip, I promise to log back on, and give a complete, and most of all, honest review. Thanks to Enlightened Equipment, and a special thanks to all the possible customers who allowed me to ramble on, and never arrive!! I'll be back, I do solemnly swear it..thanks again,,Stan
Macon Miller
26th Aug 2016
First class
I bought 2 Revelations and am very pleased. Quality of workmanship as well as well thought out design features make these quilts works of Art. I had to change my order a few times and the guys at Enlightened didn't bat an eye. Handled it with grace. Thank you for producing an outstanding product and thanks for the helpful and friendly service. Wonderful company that takes pride in their work
Terrific Product
Worth the wait! Excellent product, as warm as advertised but can be used as a light cover in good weather. Have enjoyed camping so much more with this ultra-lightweight bag and have traveled internationally with it. Would order another and have recommended to friends.
Robert Thorn
25th Aug 2016
Smelly down
Your QC should have spotted this and not mailed it, I'm still working thru this by airing thru the dyer several times didn't work. I'm current hanging out side for over a week which it stills has the smell, my next step is to wash it, I ordered a down cleaner for hydrophobic down, if this doesn't work I'll be sending it back.
Toni Allison
24th Aug 2016
Fit and build review
I am 5'5" and weigh 130lbs, I got a short regular width and it is plenty long for me and I can bend my knees and roll around with it fully clipped, zipped and tightened. I got just 800 fill and the loft is incredible. I was worried about the Nylon being very thin and flimsy but it is definitely not: I got 10D inside and full 20D outside because I backpack with my dog and wanted extra protection. I haven't field tested yet but I'm confident that the nylon will hold up just fine against her sleeping on or under it, I don't see that it is translucent like others have said. So far it is exactly what I expected and the materials and quality are top notch. The fit is exactly how they say it will be so follow their instructions for length and width!
Awesome addition to anyones gear
I have used the quilt three times. While the temps have been no lower than 50 its very warm. The footbox one may even open to vent in warmer weather. The ability to roll to one side freely is great. The overall feel is freedom vs being incased in a sleeping bag. Since i am dating and the weather is turning brisk the size and compatibility looks promising for serious snuggling at the beach or out on a hike. My daughter pulled it out setting up camp and wanted to know where my sleeping bag was & what was this small thing :) I have roasted if i left more than 1 layer on FYI however its super easy to modulate your temp with slight adjustments. Was it worth the wait YES.
woodpeckerlips
22nd Aug 2016
Great Product
I have only had a chance to use this a hand full of times so far. That said the times I have I have had absolutely no bad things to say. Super lightweight and stuffable. Very durable. Warm to the point iv'e used it mainly as just a blanket. The only downside to this I would say is the time it takes to get it though it came on time with the expected date. Being a small company that makes a superior product at an affordable price I am willing to wait. I will be buying one for my wife and daughter.
A favorite piece of gear
I wasn't about to write a review of my quilt until I had used it multiple times. Now I have used it on more than a thousand miles of hiking in Florida and on the PCT in Socal and Washington. I love this quilt! It was less expensive than my old Chinese-made Montbell Superspiral bag and is also warmer, more versatile, much better constructed and much lighter. The disappointing Montbell bag leaked down and feathers every time I used it - not this quilt. It is perhaps my favorite piece of backpacking gear. Thanks, EE! Keep up the good work. I am so glad high-quality, affordable backpacking gear is being made in America. Suck it, China!
John Gorrigan
22nd Aug 2016
Revelation - Fabulous...
UK buyer. Great service and arrived within the specified delivery time. The import duty (£42) on top of the purchase price takes the cost to well over £200 but you really do get what you pay for. I'm 6' 2" and bought the long/wide option and more than adequate (and weighs in at just over 21ounces) Weight for me is critical as I want it for the Camino Frances early next year. Overall, a fantastic piece of equipment....
A superb product
The first time I used my Revelation quilt I was a little dubious, because it is so light that it felt like thistledown. It didn't disappoint however, and I was toasty warm. Unlike a sleeping bag however it is easy to adjust for overheating simply by extending arms or legs from underneath the quilt. The quality is very good, the stitching is even and regular, and the general finish excellent. I have no hesitation in recommending it.
Even better than I had hoped
I wanted a lighter option than my old 3# mummy bag. After a lot of research, comparing reviews, costs, temperature ratings, and weight, I decided to take a chance on a quilt. I hike and backpack in the Pacific Northwest, 3-season. At 5'3", I could have gotten a short, slim. I chose a 10F, regular length, regular width so I'd have plenty to wrap up in. I used my quilt for the first time this past weekend, and loved it. It was still warm out (over 50f) when I went to bed, and downright chilly by morning. With my mummy bag, I'd have struggled to stay comfortable. With the quilt I was comfy all night by adjusting how snuggled up I was in it. The quilt shaved over 1.5# off my pack weight, saved space, and let me sleep better. I'm a quilt convert. :-)
first quilt, used for 36 nights on the CT.
I received my quilt the day before I left for the CT. I was a bit nervous leaving with something I was unfamiliar with. The weight savings over my traditional bag of the same temp rating made the decision for me. To summarize, I'll not go back to a full mummy for three season use. I'm convinced that quilts are the better product. My only feedback / thoughts have to do with the breathability of the water treated down. It is possible that the non-treated down would have been better for me. This is all speculation on my part as comparison testing isn't something I could do. I found the bag to be less breathable then I'd have liked. Even when I was cold, I'd get sweaty and clammy. These quilts have excellent venting options vs. a traditional mummy but regardless of the temp, I'd get clammy. I'm skinny and I sweat at night so this is more about what might have been best for me and something others might think about when placing a order. I'm not stating a negative, just something to think about when deciding options. This bag is top notch. I'm really happy with my decision to do business with this company.
Chris Sielaff, Binghamton, NY
19th Aug 2016
Light and warm
I bought my Revelation for a 12 day thru-hike on the Northville-Placid trail in the Adirondacks. It was an excellent addition to my gear. I used it to hammock camp and while staying in lean-tos. it was versatile enough to handle both situations. It was very warm on the nights that were cold and I loved the flexibility that a quilt provides on hot nights. No need to be cooped up in a mummy bag. Great purchase!
Perfect for thruhiking!
I finally decided to try a quilt out instead of getting a mummy. After a ton of research, I'm insanely happy I decided on the EE Revelation. I'm a designer too, so the plentiful color choices made me even happier..haha. I finished a thruhike of the CT and this quilt kept me toasty warm, even when I woke up with condensation (sometimes frozen condensation) on my bag. I also wasn't the most gentle with my bag, I would be so tired at night I'd pull my bag out of the stuffsack with more gusto than I should have. No rips or tears. Love love love it! Very worth the wait!
just what I wanted...
I needed a versatile piece that I could cocoon myself into my hammock with. I've only used it once so far, but it worked great. The only issue that I have, and I need to call EE about, is the pad straps. I get what they are for, but for my uses and for the price, I want some more buttons added. The lightweight materials are nice, and I hope they are durable. I went and got a compression sack to use on the trail vs the included stuff sack. I was sweating at 40° so I hope it holds up to 0.
Love my new Revelation Quilt
I just used my new Revelation quilt on an 8-day trip into the Gardiner Basin is Sequoia NP. Temperatures at night were just above freezing most nights, so I zipped up the footbox, but never had to attach the quilt to my pad. I stayed warm every night in my 20 degree Revelation, and loved the freedom of being able to change positions without the constriction of a mummy bag. Even as a side sleeper, I found the standard width was wide enough to reach the ground sheet and prevent drafts, but if I made any changes to my order, it would be to add a bit of width. At 68, I find myself having to get up several times a night to answer the call, and the quilt made this chore much less a hassle. All in all, an excellent product that I'm sure will be a part of my kit for years.
Quality and design better then expected
I read many reviews about this bag. All of which gave the highest regards. But I figured there was some slant for whatever reason. But here is another high praise review. The quilt design is amazing and the sizing is perfect. I have the 50F bag and it's stupid light and perfectly made. Thanks guys!
Take your sleeping bag places you never thought possible
I've had my Revelation for a couple months now and love its utility so far. With a watertight compression sack I can throw this in a small pack and take this places I wouldn't ordinarily be able to. The construction is fine and I've been warm every time I've used it. Highly recommend it as a way to lighten your pack and bring a blanket/bag when you'd normally just tough it out. All that said, a couple things to keep in mind. I haven't had an opportunity to test my 20 degree model in freezing temperatures. The down filling feels minimal but adequate. Based on past experience with other bags I think it'll serve its purpose when appropriately used (with a good sleeping pad). The 10d outside fabric feels fragile, but works great when used appropriately. Take good care of it! It's a blanket, not a shell to protect you against the elements.
So happy with my new quilt.
I got my quilt just in time for a 2.5 week backpacking trip and am so happy with it! It's incredibly comfortable, kept me warm on the cooler nights and didn't make me sweat on the warm nights. It's super light and packs down very well. I'd buy another one in a heartbeat if I needed it.
So comfortable!
I am so impressed with the craftsmanship and light weight of this quilt! This is my first quilt, and I am sold. I love that it compresses well, too.
Adam Edmondson
12th Aug 2016
Simply amazing
Being a member of various backpacking gear associations, I'm always exposed to product reviews that help to introduce me to products that can improve my current backpacking kit. After having heard many referrals to EE quilts, I figured it was time this year to give one a try. I ordered the Revelation in Xlong/Xwide in 800 down, standard fabric inside and out. Even with the largest size, my quilt was still a few ounces less than 2 lbs, which was my target max weight for a new down bag/quilt in the 20 degree range. My quilt arrived after the promised timeframe, and I had the fortune of taking it with me just in time for a 6 day backpacking trip into the Eastern Sierras in California to finally summit Mt. Whitney. Trying it at home just wasn't the same as trying out in the field, so on my first night of camp I was excited yet nervous to test it out in the temps we were in. The first night came very close to freezing temps, but the quilt did spectacular for me. Each night for the next 4 nights was a pleasure to crawl into bed, as I knew my body wouldn't have to fight the cold to get a good night's sleep. On our second night, our water outside had frozen yet I had no idea what the outside temperatures actually were because I was warm in my quilt. The length/width was excellent for me (I'm 6'1", 230#) as I'm very constrained in nearly every lightweight down bag on the market. The foot box makes the quilt fit quickly, too. The Revelation, even in the largest size, compresses smaller than any other comparible down bag of the same temperature rating. Expect it to compress to the size of a deflated soccer ball, at least. But when it opens up, expect some serious loft after just a minute of being uncompressed. In all, this is the absolute best sleeping system I have ever owned for backpacking and hammock camping. It's so light for it's massive size, yet it's the warmest system I have. I can't wait to take it out on my next adventure.
R. Sean Griffith
12th Aug 2016
Thank you for my Revelation!
Enlightened Equipment was turned on to me by a friend and fellow backpacker. He has a quilt for the extremities of weather, one for summer and one for winter. I really love the idea that I can customize and adjust fit exactly how I want it to be built, temperature rating and all. AND it's made here in the U.S. Once I received mine, couldn't wait to test it out. I chose a 30° rated Revelation, with weather strips, for summer excursions. At just under a pound(my back thanks you), the materials used and beautiful stitching is just heaven in my arms. I went out for a 2 night trek into the Sequoia National Forest to do a loop around Twin Lake/Ranger/Seville Lakes.... Each night was perfect. The evenings would start out mild around 50°, and by morning was a brisk 35°..... Perfect! I slept so "soundly"...I'm sure I was competing with the bears. Enlightened Equipment is honestly some of the best workmanship I have seen. Truly remarkable, thank you very much. I look forward to ordering my winter quilt!
David Addison
12th Aug 2016
As Expected - Simply the Best
I purchased a 950, regular length, wide width, and the optional 20D weather resistant strips. And I did something similar for my 12 year old son (standard width). I could not be happier. I had my 40 degree bag on the Appalachian Trail 100 Mile Wilderness in August 2016 and it was great. Most all of Falmouth Maine Boy Scout Troop 36 uses this brand. I slept in a tent on the ground. Very comfy. The majority of the Troop uses hammock with Enlightened Equipment over and under quilts. We didn't push below 55 degrees at night but I'll have ample time to test the warmth in the Maine fall. I purchased this quilt for the weight savings. The quality is terrific. Since I'd been using a Sea to Summit quilt there was no adjustment to my sleeping pattern. Only two negatives: 1) the stuff sack is a bit cheap and overly large [easily overcome with something water resistant] and 2) I had to order 10 weeks in advance [quality takes time]. These folks make a premium product that is well worth the price.
Lydia Wilkinson
12th Aug 2016
lightweight, comfortable quilt
This was my first quilt as I'm used to mummy sleeping bags. The bag is lightweight and yet incredibly warm. It's so comfortable to be able to sleep with a quilt but have the option to zip/snap it up for more warmth.
Best piece of equipment that I have purchased
Enough said. Masterful craftsmanship. I am absolutely in love with this product.
perfect quilt for me
I'm 6' 250#, and a restless, warm sleeper. I have 2 20 deg Revelation quilts, and they are perfect for me in all temps. I have slept comfortably down to 25 degrees in my quilt in a one wall tent in a snow storm. In the summer, I poke my feet out the bottom and push the quilt off when I get warm. Even in the winter, with all fasteners engaged, I can still toss side to side and up and down easily (as I always do when sleeping). With the new baffles I can easily reposition the down when it clumps.
Thomas Clemens
10th Aug 2016
Lightweight and warm
I used the Revalation Quilt on a section hike of the PCT in August 2016. I ordered a 850 down, wide and 6 foot long. The quilt attached to my pad with straps that are sewn on the quilt. This worked very well and held the quilt in place during the entire night. I love the wide quilt as I have a problem sleeping in a mummy bag. I was able to snug the top of the quilt during the night as it grew colder with the strings at the top. I like the weight as it reduced my pack weight by 23 ounces from my sleeping bag. I look forward to enjoying my quilt on many more overnight hikes in the near future. Thanks for shipping it to me before I started my hike.
Versatile bag, worth the price tag
I had been looking for a three or four season weight quilt and just couldn't find what I wanted at a price I could pay. This quilt was just the ticket. With the options, I was able to customize it for me. I ended up buying a 10 degree quilt because I am a super cold sleeper, and it still stuffs down to the size of a small watermelon. My primary use for the quilt is for bicycle touring. I recently returned from three weeks in the Canadian Rockies and can report I was completely satisfied with the quilt. Besides functioning great as intended, it is very versatile. We had some pretty warm nights and some cold ones. When it's warm, unzip it and lay it over you loosely like a blanket. When it's cold, zip it up, cinch the top and bottom, and attach the straps under your pad and you'll be warm. We had some wet nights when the quilt either got wet outright or was quite damp from humidity and sweat. A few minutes in the sun and it was completely dry. I don't think you could go wrong with this versatile quilt. It is important that to get the full temperature rating you use an insulted pad, and wear a head and neck covering. I did both, and I was warm with temps into the high 30s with my 10 degree quilt. If you are a very cold sleeper like me, I would consider a lower rating to ensure you have all the warmth you need.
Matthew Tregoning
8th Aug 2016
Very pleased
I have used my quilt in my hammock and in my tent. I am normally a warm sleeper and did not close the foot box. Blanket mode was very cozy for my. I look forward to some cooler weather in my hammock and utilizing the full use of the down. I love how well it packs into my motorcycle panniers. Dropped 3 pounds off my backpack replacing my Thermarest and sleeping bag. I also have the revolt underquilt.
Yeah
Super high quality construction. After years in bags, it really is more comfortable to use a quilt. It also helps trim the weight which I appreciate. Th customer service was outstanding. Takes a while to get one, but well worth the wait.
So Sweeeet
I just got finished living under my revelation 20 for three weeks in the high Sierra and Tetons. I freaking love it. It replaces a quilt from a competitor that has horizontal baffles and is rated for a lower temperature (thus heavier). The revelation keeps the down where it needs to be and keeps me warmer for less weight. This is quality gear at its finest. I'd recommend it to anyone but my enimies.
Amazing Piece of Equipment
This was my first quilt, and I have to say EE produced an great quality product. Lightweight, warm, and versatile. We took them into a 10 day backcountry canoe trip. Due to some rain the day we left, the only one in our group without a quilt was my daughter. Her bag ended up soaked due to the rain, but because these were quilts we were able to connect the two together so that she was kept warm until hers dried. Amazingly versatile, kept using it as a blanket for my hammock lounging, or late night by the fire. I have to say I will keep buying Enlightened Equipment gear from how high quality this quilt is.
Tim Hamilton
4th Aug 2016
Best "sleeping bag" for the price
Under 2lbs? Under 20 degree rated? Comfortable? Cool looking? This quilt has everything! I've had a couple different sleeping bags all well into the $300 range and the revlation quilt tops them all! You really can't beat the lightweight and warmth this quilt delivers. It also comes with the straps so when it does get really cold you can wrap it tightly around you and get that snug feel mummy style bags offer. The only con I could think of was it took 13 weeks for me to receive the quilt. Worth the wait though! It's custom and the quality is great. Its my favorite piece of backpacking gear I own now! I recommend it to everyone!
Great!
I've only taken it on one trip - Mount Rainier, but the quilt is well built, warm and comfortable in changing weather. Just what I wanted, for a good price. I would buy it again.
Tom Stephens
4th Aug 2016
An ultralight bargain
I received my quilt a few weeks back and I am very impressed with the quality of construction and the materials used. I have been a quilt sleeper for years and this is a major upgrade for me. I ordered the extra wide because I turn every 15 minutes all night long. The extra wide is going to improve my comfort significantly on chilly nights. Overall, I am very pleased with this quilt and I recommend it ad a high quality product.
Best gear purchase I've ever made
As others have said, you can't beat the weight and packability of this quilt. This is the first time I've ever used a quilt and I couldn't have been more comfortable on a recent hike on the CT at 11-12000 ft. Just a great product.
Great product
Really happy with my purchase. I used it in wet near freezing temps and was very comfortable. I've always had issues with the widths of conventional sleeping bags, and being a side sleeper this bag suits my needs like none others. However, me being from outside of the U.S means that I had to pay an extra fee for customs/duties, which I haven't got a problem with, the problem was when I went to pick up my bag I had to pay custom/duty charges again. I brought this issue up with a member of the enlightment team but after a brief reply telling me they would look into it I have received no word.
Gossamer warmth and comfort!
What a lovely piece of gear this is. The design and craftsmanship are outstanding. A warm, functional quilt -- it's so light that a gentle breeze will carry it away. Love the closure option for the foot-box and the simple strap system that goes under your sleeping pad. I'll be recommending you folks to anyone who will listen. Thanks!
My Favorite Gear Purchase
I've never bought any piece of gear more worthy of every penny i'd paid for it then this quilt. Its so warm and cozy. I'm 5'10 and 175 lb, pretty average guy, and the regular length / width works great for me, I don't have super broad shoulders however. Excellent craftsmanship, so worth the wait (and the weight!)
Deserving of 305 (now 306) 5-star ratings
I've used this for 3 nights out in various places. I'm a 5'5" 140 lb female and ordered a 20* regular/short quilt. My feet are at the end with about 1" to spare, and the quilt tucks nicely under my chin just how I like it. This is nothing short of a miracle product. One night was 30* and I was happily bundled using the straps to keep the quilt secure. The second night, I was pouring sweat because it was so hot-- so i was un-strapped, and undid the footbox. It was like sleeping with my blanket at home. No more sticking my leg out of the side of a bag to try and regulate temperature. I'm also a side sleeper, so in terms of size, this was pretty ideal when the quilt is open. When its strapped shut, I can sometimes feel a draft on my back but nothing a minor adjustment can't fix. The quality and workmanship is really beautiful on the product. Watch out for the footbox drawstring-- the knot that keeps the stopper on came undone and I spent about 10 minutes fixing it and tying a more secure knot. The one danger is that once I got this product, I now have so much space in my backpack that I'm looking to downsize my pack. Not a bad problem to have, it just feeds the gear addiction...
Rex Ellis, Boise Idaho
22nd Jul 2016
Great Quilt Bag!
Ordered this quilt bag back in April got it in June just in time for hiking. First time using a quilt bag. Wanted a light weight bag for backpacking. Took this on a backpack trip in the Idaho Sawtooths. Got down to the low 30's and Was extremely comfortable and warm. I am 5'11 and 185 lbs bought the regular width and length. The quality is perfect. They pay very good attention to all the details on the bag. Hope to use this for many years!
best. purchase. ever.
I absolutely love my quilt! I used it for the first time camping at 10,000 ft. on Mt. Evans in the Arapahoe Forest in Colorado. I was so warm, comfy and cozy all night. I love the versatility of the quilt vs. a regular sleeping bag. I'm hooked. The quality is superb and I know it's going to last. The Revelation is worth every penny. Thanks Enlightened Equipment!!
Sean Egglestone
22nd Jul 2016
Simply Amazing
The attention to detail and craftsmanship of this quilt are second to none. It weighs next to nothing, I thought the box it was shipped in was empty before I opened it up! It packs down super small (like an cantaloupe) and fluffs back up with ease. The foot box is perfect for keeping your lower body warm and inside the quilt. I didn't have any drafts at all when using it down to 30*. It comes with clips along the entire edge to keep it closed. I like to keep the top half open which gives plenty of room if you have a wide upper body. It is true to size and temperature rating. In fact, I think the ratings are quite generous. I bought the 30* quilt and was warm down to 30* with my jammies on. Well worth the weight. Spend a little more money and buy yourself a quality product you will love for years to come.
Great Product
The extra-long works great for a guy who's 6'4". It's very warm and works great. Can't wait to take it thru-hiking.
Fantastic Quilt from a Great Company
I've had a chance to use the quilt on a couple different trips and it is as good as all the other glowing reviews have said. It's fantastic. What I really like to comment on is the customer service I received from EE. I had a request and after speaking with them on the PHONE they delivered as promised. It's refreshing to see a company offer great customer service like this. Thanks again EE for a great product and great service.
Can't beat it!!
The price point, product quality, weight. This quilt was an all star addition to my 61 mile attempt at a through hike and will be my goto bag. I ordered another one for my girlfriend.
Great Product Made In USA
Nice and light, packs very compact and is comfy warm. I purchased a 30 degree quilt with the 900 fill. Couldn't be more pleased.
Chad Zielinski
14th Jul 2016
Finally!
Purchased the regular-sized, 20 degree Revelation with 800 down for my trip to Philmont (completed a week ago). The performance of the quilt far exceeded my expectations. I am extremely pleased with the workmanship, quality of materials, and overall weight (21 oz) of this product. We experienced sub 40 degree nights as well as mid 80 nights. The quilt allowed me flexibility in controlling my comfort. I was neither cold or hot during our trek. The best part was how compact the quilt can be compressed, leaving more than enough room in my 70 liter pack for other items like all the packaged food they provide. Did I mention the quilt only weighed 21 oz? After 12 days and 80 miles, you will be thankful for carrying as little weight as possible. Thank you Enlightened Equipment for making a product here in the USA that exemplifies quality, affordability, and performance! Definitely will be a repeat customer! (My son now wants one!)
Jessica Makowske
10th Jul 2016
Female (cold sleeper) and my new favorite quilt
Here is the deal. I just took my quilt on the JMT (June 2016) and it was amazing. The first few nights when I did not actually use the straps or the quilt in the correct way, I was cold. However, when I actually tucked the bag under my Big Agnes pad it was so warm. It's light and it was easy to pack away in my pack. My base weight of my pack for the JMT was 13lbs. This sleeping bag was a huge way that I was able to save weight and space. LOVE IT!
Beat My High Expectations
Ive used this quilt for 6 nights so far and love it. I got the 20° regular/wide. Extremely comfortable, lofts quickly, keeps me warm. Ive used it down to about 35° with no straps and was very warm in shorts and t shirt. I think with the quilt cinched up and strapped, wearing warm baselayers it would be comfortable at 20°. After experimenting i decided that for summer use i dont need the straps at all. I kept the footbox cinched and left the top open like a blanket. On the coldest night i closed one top snap and slightly cinched the neck just to keep it in place and it worked perfectly. With top snap closed i can easily sit up, use my hands, pop in and out without undoing the snap, etc. This thing is just.....right. The material is extremely thin, but so far no holes or down poking out and im not exactly babying it. But i cant imagine the material being very abrasion resistant so i always use a stuff sack, time will tell how it holds up. Im 6'1" 190lbs and the regular length wide is perfect. Regular regular would have worked as well but i like the extra. When fully extended it comes to about my forehead, so in normal sleep positions i could cover my head if needed. The down moves around slightly in the vertical section but is easy to move back. Definitely something you wanna keep an eye on if your getting close to the temp rating. Thumbs up!
Isleep Royale
I primarily got this for a backpacking trip to Isle Royale and future endeavors. Once I figured out a couple of nuances with the quilt I quickly became a fan. At only 20 oz the weight is perfect for backpacking and I was also really impressed with the warmth as Temps dipped into the 40's at night. You cannot go wrong with this quilt and I whole heartedly recommend this to anyone.
Arizona Trail
I took my custom ordered 20 degree Revelation on my 50 day Arizona Trail thru hike expedition and came to near worship it as i would go from from freezing windy nights to scorching hot desert terrain back to back and for all climates it performed with excellence! It instantly warms you up the second it covers your body. It attaches to the pad making life great for a side sleeper like me! In hot weather you can simply put half your body out of it and still feel unexposed. I used it in hammocks and on the ground and in hotel rooms it was so comfortable! Highly recommend this product!
Shaved POUNDS off of my base weight
My first go at a quilt. I was extremely impressed. It feels like it weighs nothing next to my old sleeping bag and I've had it out twice (I'm a ground side sleeper) and was comfy cozy both trips in a tent with my old fold up accordion sleeping pad. It got me thinking.....I should be sleeping an a hammock! Great product and customer service.
Mark LIvesay
2nd Jul 2016
Better Than Expected
OK, this is going to be short and sweet. I got the back, it was a long wait , so get yourself ready for that, but worth it... I got the bag, it seemed way to lightweight to be a real 20 degree bag and I stuffed it into a Nalgene bottle size bag. WOW... I have never seen a bag that light and get that small. I was sure I would freeze... My first trip was this past weekend. It only got down to 40 or so, but was super nice. I love the ways you can configure it... I just used a a simple blanket and just slept on my Big Agnes pad and when I got a little cool during the night, I snapped the snaps on the staps underneath me and was warm instantly. I love it and the price is right for this level of high end super light product. Cheers
Beautiful work!
This is my second quilt from these guys and I am super happy with both (also have an EE under quilt). Professional, high quality craftsmanship really stands out in their work. So light! What a joy to haul compared to my old bag. Worth the wait. I hope the EE crew has a chance to enjoy a little summer too!
susanne scott
27th Jun 2016
LOVE - lightweight, warm and durable
Received my revelation quilt even earlier than shipping estimate! Love it! One.. it is beautiful, but not like that really matters when backpacking!, but its so warm, comfortable, and durable. I bought the extra wide to give a little more room to wrap around me and its perfect (probably didnt need it.. but i do like to cross over and have extra coverage) the straps are perfect to tighten up when its a little chilly out and you can quickly and easily undo them when you get warm. I am currently tent camping but plan to use it with my hammock as well!
Exceeds Expectations
When I first ordered my quilt (a Steel Grey Revelation) I was told it could be a 6-8 week wait, it ended up taking a little over 7 weeks so they were bang on with the estimate. I've now had my quilt for about 3 weeks and am still amazed at how light it is for the warmth it provides. I purchased the 20 degree bag (-6 C for us in Alberta) for summer mountain hikes but I could easily see stretching it into the shoulder season. I am glad I ordered the 20D outer shell, I think the 10D would have been too delicate for the minor weight difference.
A. Duinhouwer
23rd Jun 2016
Is there a better quilt with these specs at this price?
I ordered this quilt blindly after just reading reviews, comparisons and watching some YT videos. But I can assure you that this purchase has been a winner for me. A few things come to mind why that is. First the configurability, as a tall guy (6'4") a lot of the competition just wasn't an option anymore. I really like all the options and colorschemes which clearly makes this brand stand out. Performance is up to par with the claims for as far as i can tell. I have a 20 degree quilt and almost melted using it during my last trip with temps touching the low 30. It packs down nice and small and weighs as advertised. The price is really fair for what you get, so price/quality is very good.
David Brady
20th Jun 2016
Incredibly light and warm
I just used my quilt for the first time while camping in Tahoe for the Tough Mudder event. I shared a tent with my son, and the outside temp was in the low 40's. My 30 degree Revelation was a bit drafty the first night, but only because I didn't have it fitted properly around my pad. The second night I overheated, but was able to regulate my temperature easily by loosening the tie-down straps. This quilt is outstanding for its warmth-to-weight ratio, as well as its versatility. Between outings it lays on the back of our sofa, and my entire family fights over who gets it first thing in the morning! I highly recommend the Revelation for anyone wanting to shed some serious poundage while still staying warm and comfortable.
Krista Carrell
19th Jun 2016
So Happy with my Revelations Quilt.
I use it with a bivy sac to help keep it clean and retain some warmth. however, I do not need the bivy sac for warmth at all. I was at 6300 feet above sea level in a thunderstorm with wind at 20 degree's and was sweating in my Quilt. My quilt is rated for 20 degree's but I could have easily handled cooler temperatures. I did use a light weight tent and rain fly to stay dry. I am very happy with the weight, the quality of product and the customer service as well. They guys were able to make adjustment to my quilt after my initial order and they did not require more time to complete my order. Thank you for a great Product!
Kerry Michel
17th Jun 2016
The Warmth to Weight Ratio is Astounding
I took my new Revelation 20 degree quilt on it's first trip a couple weekends ago, and I first want to say that the only reason this quilt made it on the hike is because of the awesomeness of the guys at Enlightened Equipment. I called and told them my upcoming trailhead date, and they made it happen!! I was so thankful to see it arrive on my front porch in time. Now for the hike... with this quilt weighing in at just over a pound, I felt like I was floating down the trail. I have always been skeptical of quilts and their warmth, being a cold sleeper, but after the first night my opinion has been forever changed. This thing was almost too warm, but it was nice to be able to stick my foot out the side like I do at home to regulate my temp. I slept like a baby! The second night and subsequent nights I didn't even attach it to my sleeping pad and it was still nice and toasty!! The materials and workmanship is top notch and so is Enlightened's customer service. With a product like this, it's easy to understand how their lead time has become so long. Great job guys, keep up the good work!
Light Weight and Great Quality
Recently used my quilt on an AT Section Hike. It's a 20 degree quilt. Temps on the mountain got down to upper 30s. The quilt kept me very warm throughout the night!
Awesome!
The material is really nice against the skin, I like that if I get hot i can uncover just a part of me. High quality product, couldn't be happier so far!!
High quality bag, worth the wait.
Simply put, this is a high quality bag and it is worth the wait time. I put an order in when the wait was 9-11 weeks, and I received an email that it was shipped at 11 weeks and 2 days. Customer service was great....I spoke with Tyler personally who recommended a wider bag since I was a side sleeper. It arrived and I am happy with the width
Excellent customer service, great product!
The customer service department at Enlightened Equipment is really stellar! Being new to the idea of a quilt, they worked with me to choose the right configuration that met my needs. They were extremely helpful, and available to give updates along the way as well as answer any questions I had. When I received the product, it was exactly as we had discussed! The build quality is superb, and the materials, though lightweight, don't seem like they will fall apart just from breathing on them. My husband took the quilt out on a trip recently, and it was plenty warm during a spring overnight trip in the mountains! I would wager a bet that it can go down to the advertised 20f, instead of the manufacturer over-optimistically announcing temperature ratings. I highly recommend enlightened equipment based on our experience with the Revelation thus far!!
No compromises
Going ultralight is all about trade-offs. With many pieces of UL gear, you sacrifice comfort, convenience, or durability for shedding weight. While the Revelation isn't the absolute lightest quilt on the market, the included features and the ability to order custom length and width were what sold me on it. I've used it for one car camping trip in a trial run and I just got back from my Revelation's inaugural backcountry trip. Yes, I woke up, packed out, drove 7 hours home, and took a break from cleaning up my gear to write a glowing review. This thing lived up to the hype, and I don't feel like I've made any compromises. The flexibility of the cinch-closed foot box, adjustable pad straps, plethora of snaps, and bungee cinch around the neck meant I was always able to dial in the comfort level. On earlier nights, I adjusted how much I wanted it wrapped around me versus draped over me. Last night was different. It POURED rain, which gave way to some snow, meaning my bivy was closed up tight. Despite the condensation inherent with a battened-down bivy, the water repellant down worked like a champ, and I stayed warm and comfortable all night. There's not much more to say: I would've paid even more for this quilt and it was totally worth the wait!
Ron Cheechov
9th Jun 2016
Perfect for Peru in June
I used the Revelation quilt for a 10 day hike to Machu Picchu in early June. It was perfect. One evening the campsite was below 7,000 feet and it was warm. I converted the quilt to a blanket and I maintained the perfect temperature. Later at a campsite above 10,000 feet it dropped to the low 30's and again the temperature was perfect. The low weight and compressibility allowed me to always carry it in my daypack. I love the roominess in the mid-body region and flexibility for my shoulders and arms. Great customer service too. I could not be happier.
Exceeded expectations
I purchased the Revelation in preparation for the JMT in August. Have been testing it in early winter 2016 in South Island New Zealand. It is exceptional! In my later 50's I was looking for a lightweight and effective sleeping option. The quilt is roomy and very warm in temps -2 Celsius. Love it!
eric van exel
5th Jun 2016
Best Costumer Service ever encountered
First of all, the quilts I ordered, perform great they are light and comfortable. Second and perhaps even more important their customer service is really great. I ordered two quilts, which unfortunately never arrived. Within one week they hand made two similar quilts in order for me to enjoy my trip to Yosemite in the Revelation. Kind regards Eric
A must have for the serious hiker
Ordered the Revelation in 950 DownTek 20 Deg F in Feb and received delivery early May. Quality is second to none. Took it out for a first trip on a section hike of the Appalachian Trail in Vermont and NH. The Revelation lived up to its reputation as far as sleeping comfort and versatility. Quilt is extremely light and packs real small. I personally will never go back to a more conventional full zipper sleeping bag. Great job EE.
Light, Warm, Soft, and holds its feathers. I'm impressed.
Even as a young kid I would put my sleeping bag zipper-side-down under me, unzipped so I wouldn't feel so claustrophobic and so I could vent my feet. When I first saw these quilts, I thought it was a brilliant idea. I'm so glad I finally own one. I've had mine out on a couple of trips now and the rest of the time it has been on my bed... can't camp every night. The outer fabric is soft and smooth. It is so light that a breeze can blow it around. It packs down unbelievably small but its warming power is amazing. One of the most impressive "features" is the fact that I have not seen one stray, leaked feather like I do from my expensive down jackets. Not one.
Exceeded expectations
I'm a research junkie, so before making any considerable purchase I look at all the options. The price point, quality, reviews, and features of this quilt made it an easy choice. The team emailed me back immediately when I had a special request and worked with me to get exactly what I wanted. They were so wonderful and helpful. The wait was long but BEYOND worth it. I have been on back to back camping trips for the last 3 weekends, with cold rainy weather and beautiful warm days. This quilt has suited/modified for my needs on all of them. This has been the single best purchase I've made for the outdoors. Love, love, love my quilt and will recommend this company to any and everybody.
Great bag
This bag ia amazing, I upgraded from a 35 degree REI bag. The quilt function is awesome if you run a little warm like I do. Compressibility is top notch, bag get can very small. very warm. I run this bag with a mummy liner that adds 10-15 so I can use all 4 seasons. My bag rating is 20. Would buy again and will recommend to everyone.
Francisco Mattioli
31st May 2016
Ultra Lite & Warm
Since I order this quilt I became a fan of enlightened equipment. The customer service is extremely helpful, and it doesnt take ages to reply. I ended up receiving my quilt sooner then expected! Regarding the quilt, I tested it this weekend (during the night ~33 ºF) , and I was amazed, I was a little bit worried since it is so light and thin , but the performance is perfect, used as a blanked and even ended sharing it with my girlfriend, no need for a second sleeping bag.
By far the best sleeping system for the backcountry
The revelation is an absolute game changer for backpacking. I opted for the longer and wider size rated for 20* temps, and I couldn't be happier with this decision. The quilt weighed in at 21 ounces and stuffed down to the perfect size to be used in the bottom of an ultralight pack. I've only had the opportunity so far to use this quilt in near freezing temps, but it kept me very warm the entire night with no cold spots. Looking forward to using it next winter in much colder weather. The best part is the versatility of this bag, as you can convert it to a simple, flat quilt in those warmer seasons. I backpack in various climates throughout the year, and I'm confident this will be my go to system for every trip. Awesome job Enlightened Equipment on a revolutionary product. Backpacking somehow got even that much better now!
Chris Whitfield
26th May 2016
Great Response
The product performed as to be expected... I researched the company and the product and I love my new quilt. The true test of a company is the customer service... I can say that I am most impressed by the service and the communication I experienced. I would definitely recommend Enlightened Equipment to whoever asks my opinion! Thanks guys.
Great piece of gear!
It took awhile to receive my quilt but it was all worth it. Just make sure you order with 6-8 weeks before you NEED it. I've been using this quilt in Spring weather, some very warm nights. Even though I purchased it for cold Alaskan winters, I've only used it in the Spring. And amazingly it's not too hot. The down keeps me cool... I'm shocked, but it does! The fabric is nice and soft, but I would worry about it if I had my dog in the tent with me. Seems very very thin, but it has held up for 5 back countrycamping trips so far. I would like to review this item again after I have a chance to use it during the winter.
the BEST sleeping system
I am 100% sold on this product. We backpack in Texas, Utah and Colorado and this is perfect in super cold or not so cold conditions. Being able to use like a blanket when it is warmer or zip and button it up when its below freezing has been amazing. It packs light and small, but still fluffs up and keeps you cozy at night. My only complaint is I had to settle for hot pink/black because purple was not available ;-)
Darrin Martin
24th May 2016
Just buy it!
I would have given it 5 but this is my first down filled quilt. Your probably searching hard to find that light and warm sleeping system, I would advice you to look no further. Having been a synthetic sleeping bag guy from the age of 12 I can assure you this product will have you kicking your self in the ass for putting those heavy and cold sleeping synthetics in your pack. I purchased this product some months ago and was able to use this week. Mine is rated at 32 F the night temperatures of the trip were upper 40s and I had to poke my legs out of this quilt to cool down! Oh yeah you can do that with this quilt. Sleep how you like it is non-constricting.
ultra lite & ultra warm
After using the bag on my first backpacking trip in the sierras this spring I can say that I am super pleased and impressed. I was a little hesitant to buy a bag that is not a bag, but I found it easy to use and comfortable. I'm a side sleeper 50% of the time so I also bought a 100% silk liner. That gave me the bag feel of a regular bag and kept my new bag clean. I'm saving to buy another one for my son who is an avid camper and hiker. Thanks Enlightened Equipment!
Brandon Avery
21st May 2016
Exactly as advertised!!!
Amazing customer service, they worked with me and even delivered my package a week before expected! Product is exactly as advertised and even better! I am so glad I made the investment of purchasing a high quality quilt that will keep my wife more than warm.
Leonard Mills Jr.
19th May 2016
Great & Lightweight
Used my 30 degree quilt this past weekend and it performed great. Love how light it really is. A big and noticeable difference from the 30 degree sleeping bag I was using. (a little over 2.5 pounds saved) Quality of stitching and construction is awesome. Would definitely recommend this product to anyone looking to lighten your pack weight. Service was awesome and timeline was exactly as stated on web site.
Light, Warm, Great!
I bought the Revelation 20 F. It came when expected, weighed what it was supposed to, and so far has kept me comfortable over a range of temps down to freezing in the Adirondaks. The features for adjusting according to conditions are simple and effective; matched with the right pad/mattress, this is a great alternative to conventional sleeping bags, at a weight my old bones can carry.
Great Quilt!
This is my second EE Revelation quilt, and I love this one even more than the first. (my first was the old style with the square baffles). I'm pretty sure I'll never buy another sleeping bag. The quilts are well-made, very light, and there are reasonably-priced options if you don't want to spend $500 on a quilt. Highly recommended. I tried the elastic pad straps that come with the quilt, but I find it more comfortable and less fussy to leave them off and just cover up with the quilt. It took me a while to take the chance on going from a sleeping bag to a quilt. As a side sleeper who rolls over a lot, I never loved mummy bags, and I often found myself using my bag unzipped like a quilt when temps allowed. I found the transition to a quilt very easy and a great improvement over a sleeping bag - zipped or unzipped.
Best gear I've ever owned.
Couldn't be happier with my custom quilt. I got it a little longer and a little wider, and it's perfect to keep me, the gf, and the dog all snuggled under . It's unbelievably light, soft, and plenty warm. If you're on the fence about a quilt, try out your regular sleeping bag unzipped. If you don't hate it, BUY THIS QUILT. YOU WON'T REGRET IT.
Phillip Eukel
14th May 2016
Love
I have always felt a little constricted by sleeping bags and not being able to spread my feet out in the bottom of the bag. This quilt allows for me to completely stick my feet out of the quilt on hot nights which feels amazing or wrap up on chilly nights. I've been using it now for 3 weeks on the PCT and Love every night of it. Worth it.
Patricia Crawford
14th May 2016
like being wrapped in warm air
received just in time for a spring trip to Northern Japan. we used everyday, even in the hotels we were staying at. i purchased the extra wide shorter version with 900 fill. im more than delighted with the product. amply room and warmth, extremely light and packs small. we carried our backpacks on the plane with 10 days of clothing and equipment. including tent, so were pleasently surprised at how compact the bag was. im giving it a 5 star because im more than pleased with the bag even though it took a full 9 weeks to receive it.
Amber Snellgroves
14th May 2016
like a warm cloud
The best sleeping quilt out there. Weighs almost nothing, but the moment I put it over my body it's instant warmth. Almost like magic. I have one for myself and I recently bought another for my boyfriend, who was also amazed. My 20 degree Revelation has kept me and my dog toasty when it got down to the 30s. I take my Revelation and hammock pretty much everywhere just in case I find a good place to chill for a few minutes.
Great sleeping experience
A highly versatile, light product that lets me sleep in a variety of temperatures due to the ability to tighten up or let all my limbs hang out the side. Coupled with an Exped mat this enables me (as a side sleeper) to sleep in comfort in a way that Mummy bags did not. Recommended !
Chris Clark
11th May 2016
Exceptional flexibility and comfort
Before my revelation (pun intended), I slept in a 40 degree mummy, and spent about 90% of the time being hot. It's just how I'm made, I guess. The Revelation 40 is a sanctuary from myself: in warmer weather I can stick my legs out, or just crumple the thing up and lay it over my core. If the temperature drops, I can tuck the sides under my pad, and that's usually enough to keep me warm. I haven't had to use the straps yet—I don't even pack them. The best surprise about these quilts is the softness of the material. For being so light, it is truly luxurious! My favorite hiking buddy (who also happens to be my girlfriend) ordered a 30. Now, when we backpack together, we can put one quilt on the bottom and the other on top to form a sandwich of softness. To save weight, she got a short/slim, and even thought I'm a pint-sized dude, at 5'9"/140 it's still too small for me. She is a bit skinnier, and much shorter, so it works great for her. I move around a lot in my sleep, and definitely wouldn't be happy with anything other than a regular/regular. The customer service was exceptional, and the delivery arrived well before the estimated date range. It even had a cute drawing on the box! If anyone I know considers buying a bag from anywhere else, I will give them a wedgie.
Great product & service!
This was my first experience with quilts and so far so good. Used it on 4 night backpacking trip in White Mountains of NH. Night time temps mid 30's F. Slept on ground using a thermorest neo air short pad. 20 degree Quilt w foot box worked well to keep me comfortable. I ordered custom quilt and shipping/delivery/communications were all as promised. Very happy with product & service.
Features and Quality Outstanding
Purchased a Reg/Reg/20 in January, but didn't get to try it out until last weekend (early May). On the ground, in a tent, with torso length Thermarest NeoAir. I'm a cold sleeper, and consider 40F to be my lower comfort limit in 20 degree outfit. Short answer: this quilt was cozy and comfy in 40 degrees, high winds, and thunderstorms. More details: the design features make this quilt extremely versatile. Foot end can be anywhere from wide open to zipped-and-cinched footbox (and cinching the drawcord to close the footbox packs extra insulation around your feet!). The elastic straps around the torso keep it sealed tight to your sleeping pad, and keep arms warm even if they slip off the sides of the pad. And the snaps at the top, with draw cord around the neck, seal out drafts and keep the shoulders warm. It's obvious that a lot of thought, testing, and development went into the design of this quilt. It was as warm and comfy as my 20 degree mummy, at half the weight.
20oz 3-season wonder
I have the 20 degree model. Packs small, weighs a little over a pound, more versatile temp range than a similarly rated bag because you can open it all the way up when it's warm. I think the temperature rating is totally fair. I've woken up at 19 degrees after a sound night's sleep. I only had on a cotton T shirt, R1 hoody, my rain shell (Pata Alpine Houdini), MH Dome Perignon for head insulation (I had the R1 hood on too). Basically normal layers I would always have with me in those temps, not even a puffy, certainly no need to bring anything extra. Obviously, I have an appropriately rated sleeping pad as well (Xtherm). I was in a tent (alone) and it wasn't windy, but I think I had a bit of range left to spare and I wouldn't be shy about trying it out in the open. Personally I ordered an extra set of straps and use the style that wraps around the sleeping pad on both top and bottom. Helps lock the sides down nicely when it's cold if you roll around in your sleep. I'm sure a lot of people prefer a different system so you'll have to experiment.
Chris elliott
3rd May 2016
Wow, best bag ive ever used
Comfortable, cozy, soft, and especially warm. I like the ability to freely move around without being constrained by mummy bag designs. The bag opens up like a blanket, and I was able to just throw it over me with a little light tuck under my sides, and keeping the feet end of the bag zipped up I was able to just throw it over me, slide my feet into the end hole, and was able to move around flawlesly. Very cozy, very soft, and very warm. I give it a high recommendation over the mummy type bags.
Warm and cozy!
The first night of a SNP section hike the temperature went down to 20 degrees, and the EE Revelation kept me warm a cozy. My quilt is rated to 20 degrees and performed well. The following three weeks had nights nearly as cold and I was happy to have the EE Revelation with me. On those cold mornings you really didn't want to leave the warmth of the Revelation.
No regrets
Totally worth the wait cut my sleeping bag size in half clearing up a lot of space in my pack at 20 ounces compared to my sleeping bag weight of 5 lbs saving me tons of weight. Temperature ratings I feel are conservative and you can sleep out in weather lower than its intended rating . Looking to now order another in a 30 degree option . Love the product and will never go back to sleeping bags again thanks enlightened equipment !!!
Will be buying my next underquilt from EE
I've had it out on a half dozen cold weather excursions and it's performed great, whether in my TarpTent or WB Hammock. Great quality and value from an American business. Will definitely be ordering a new underquilt from EE when it comes time. Highly recommended.
Best gear I've ever owned.
Custom picked my colors and got long/wide and it's perfect for me, the girl, and the dog to all snuggle under it. Compresses down amazingly, relofts perfectly, and is the sleeping solution I've been searching for. You won't regret picking one of these up no matter what.
Packs tiny, weighs nothing, runs a little cold
I'm really really impressed with this quilt. It packs so freaking small and is so very light. It does run a little cold though it seems. I had a 30-35 degree night in a tent and I had to wear my down jacket, to stay warm. But I did stay warm, and had a wonderful nights sleep. I love the increased flexibility you get sleeping in a quilt, especially as I sleep on my side.
It makes sleeping in the back country SO MUCH BETTER
Really though. I purchased the Revelation for my PCT thru hike. I believe I bought the 850 fill, regular length and width, 10° quilt. When it first arrived, I was a bit skeptical that it would keep me warm. But once I set it up and used the straps with my sleeping pad, I became all sorts of happy. I can toss and turn all night and never roll off my sleeping pad or have my bag rotate in a weird way. I can sleep scrunched up on my side. It's long enough I can tighten it around my head if I get really cold. I haven't been cold since I've started and it's gotten below freezing some nights. I really haven't found much to complain about with the Revelation. In fact, I'm so thrilled with it I probably won't go back to a sleeping bag again.
Like Sleeping in a Cloud
I totally love this quilt! It's like sleeping in a cloud! The fabric is so soft and silky and lofts beautifully. I ordered the 10 degree wide and there is plenty of room to wrap up in and the optional foot box is wonderful. A great addition to my hammock sleep system. So far only tested it down to the high 30's/low 40's but it kept me toasty warm. Highly recommend giving it a try! (PS EE's customer service is also top notch!)
Extremely Lightweight
Love this bag - it will be great for bikepacking. I have to say I was a bit surprised of where the zipper ended (just my lack of reading the whole description) but am very happy to have room to move and stretch. Very weel made and love that both the stuff sack and storage sack are included. Being able to pick my own colors was a bonus too.
One happy hiker
Best 3-season bag I have ever owned. I bought it for its versatility and am very pleased. So far I've been quite comfortable down to 38 degrees. I have the 20 degree quilt but I think I would be wearing my down sweater and hat at temperatures below 32 degrees as I sleep a bit on the cold side. It is very light and packs down to quite small volume. I turn often and mostly sleep curled up and this quilt allows positioning without having to fight the cramped space of a mummy bag. The pad straps were easy to use and kept out drafts from the side. I use a Thermarest NeoAir lyte inflatable pad with this for added insulation underneath (women's 5'6" pad has R value of 3.9 with its extra refective layer that the men's sizes don't have). The foot cords cinch down tightly and I know I will be leaving this open on warmer summer nights. My only minor thought would be to place the top cinch cords on the top corners rather than in the center as the cord ends are directly over one's face when tightened up. I am 5'11" and 164# and the regular 6' length and regular width fits me perfectly.
Bradley Friang
17th Apr 2016
Great Quilt!
I have had my quilt for a few weeks now. First and foremost the folks at enlightened equipment make top notch gear and the quality is outstanding. I bought the quilt for my south bound AT hike this summer. I am currently in the process of getting out of the USMC so I have not had much time to use this quilt outside, however I have been couch surfing the last month and this quilt has been awesome. It is super toasty and if I start getting too warm I just open up the toe box and I cool right down. I have no doubts that the quilt will perform amazing on the trail and I will write another review post hike. Cheers, Brad F.
Best piece of gear I bought!
I love my Revelation 40 800 Down-Tek Normal Wide Quilt. Let me start off my saying that this quit is a work of art. Every stitch it perfect and the colors are amazing. It is super soft and packs down to the size of a large grapefruit. I recently took it on a backpacking trip in Southern Arkansas over spring-break and the temps dropped down to 34 at night. I was a little worried but with my wool base layer on I was plenty warm and slept just fine. I would not hesitate to recommend Enlightened Equipment products to anyone.
Great top quilt
I'm a warm sleeper so the 40* was perfect for most nights. Love this quilt and my wife jumped in it and loved it also. So, I'll be buying her one soon too.
Lloyd Fassett
1st Apr 2016
Bought 5 of these for my four kids and myself
Just got back from a 3 day trip in Southern Utah with my family of 6. Kids are 14, 13, 13 and 10. 20 degree, 800 fill quilts. All of us were really happy with how much more space we had in our packs with these compared to our previous non-down bags. They use 42 liter Osprey packs and I use a 58. They also were really happy with the weight savings. The youngest was happiest with how it slept because he wrap the standard width around himself. The others were ok, but need to learn how to use it and get used to the new feeling of it. I was really happy with mine, but I use an inflatable mattress. They use Z-pads and wouldn't listen to me about wrapping the straps around them. I think they'll need inflatable pads to round out how the quilt works, but it's not like they couldn't sleep or there was a significant problem I shop around a lot because I have a lot of people to outfit. The cost per quality of these is fantastic and in a class by themselves because you buy direct. Customer service is excellent. Ask them what your'e thinking and get their input. We also got to choose our own unique colors for each quilt too, which is much more fun than everyone having the same colors if you buy where you can't do custom. In case you're wondering, mom was kitted out last year with best pad and expensive down bag. She was still cold anyway.
VERY well made but ratings inflated (for me)
I bought a 10-degree Revelation figuring it would be good to 30-degrees really. That's about right for me (75 years old). It's beautifully crafted and the 900 down is impressive. But don't believe the temp ratings unless you sleep very warm. They are light enough to get one rated warmer. I changed my mind several times, and EE was extremely helpful and good to work with, that aspect was definitely 5-stars! Took it to Utah for a cold March backpack on Nokai Dome and it was good though I'm still adjusting to the quilt style, sealing the leaks. One night the shell got very wet from dew and I got a trifle cool, water froze, but the down did not collapse. I expect it to be excellent for shoulder-season Utah hikes, which is what I got it for. Whether it's warm enough for mountain climbing is still unknown, perhaps wearing a hooded down parka?
Love it!
I love this sucker! I live and work in US national parks all year, bounce from park to park every season. I do endless amounts of backpacking and camping all year and this is my favorite piece of new gear. Got on for myself thisnpast holiday season and its been indispensable, even use it not camping. Anyway its a fantastic product made well and has served me thus far beyond my original thoughts.
Amazing bag- stood up to Kilimanjaro trek!
My fiance and I are recent converts to this company and the sleeping quilts, and we can't emphasize enough how great they are. We came across the website a month before our trip, and placed our order- Tyler was able to get us hooked up on short notice in less than four weeks. THANK YOU!! The bags are super light weight, durable, breathable, and really versatile- in warmer weather at lower altitudes they were great as unzipped quilts and great cinched in the cold and windy weather. They were great in various environments and altitudes on Kilimanjaro- rainforest, tundra, and up top in the cold and wind. We traveled with the 0F and 10F quilts, and comfortable in temps at night ranging from 15F to 60F. Thank you again to Tyler and the crew at Enlightened Equipment- you have two customers for life!
LOVE MY QUILT!
This is my first quilt and a replacement for a heavy synthetic mummy bag. Being my first quilt, much of my enjoyment of this quilt was primarily with the concept of quilts in general but as I used this quilt I became more and more impressed with the design and construction of my new favorite piece of backpacking gear. Every detail was well though out and even more well executed. What I really really love is the fact that I was able to get this item customized for my size. I am a big fat side sleeper (6' 300+lbs) who loves backpacking (despite my size) and having a sleeping system that actually fits me is amazing. For the first two weeks after I received it, I used it in place of my normal blankets in bed and found that I slept better and more regulated than ever. Now that I have taken it out on an overnight on the trail, I am even more happy with it. The straps kept the lower half secured to my sleeping pad as designed, prevent drafts and the extra width allowed me to bundle it around my torso and head to stay warm all night long. The enclosed footbox kept my feet warm with a single pair of hiking socks. I cannot review this item highly enough. I am so happy with the decision to purchase this quilt.
Mark Rinker
22nd Mar 2016
Excellent Product delivered on time
Just wanted to let you know that we took our new Revelations out on their maiden trip. They are great. I was initially impressed that you delivered ahead of schedule. Then the quality of the product is fantastic. Thanks for being a GREAT made in America company.
Andrew Nichols
20th Mar 2016
Such versatility!
I took my new 20 degree Revelation (wide/long) on a rafting trip down the Grand Canyon, and was amazed by the versatility of the quilt! I slept out every night, with early night time temps starting in the 50's and dipping into the 30's, often accompanied by winds. I could quickly and easily adjust the straps and buttons to deal with changing temperature and wind conditions. Also, I am a restless sleeper who constantly changes sleeping positions, and only rarely did I feel drafts (which were quickly dealt with by shifting the quilt like I would a blanket in my own bed). Amazing product. I am recommending it to everyone I know.
Jared Smith
16th Mar 2016
Ultimate in Outdoor Sleep System
I am a 6'1"; 350lbs highly active and outdoor individual side sleeper who is an avid backpacker, camper, hiker, traveler, hammock sleeper, you name it and this has completely revolutionized my life! Every time I used to turn from my left to right side or vice versa my whole sleeping bag would twist with me twisting up and causing me to get trapped. This system wraps around my body just fine and lets me move around freely without twisting up. It is super warm keeping me perfectly heated down to its rating maybe even lower whereas my other bags of the same rating are freezing usually nowhere near their rating. It is sooo light and easy to put in a back it has made my whole system so much more compact and lieightweight. Finally it is super high quality, its already been snagged on some sharp edges by careless kids and it didn't rip! I can't sing enough praises!
Well made, warm, and light
After a lot of internet research I found myself purchasing this quilt based on hundreds of glowing reviews. The 20* quilt is well made, very compressible and light, and so warm. I recently took it on a winter camping trip and it kept me nice and warm all night. The strap system works perfectly. I'll be picking up a quilt for my daughter very soon!
Cody Bentley
11th Mar 2016
Awesome buy!
What brought me to Enlightened Equipment was a desire to lighten my load and to buy an American-made quality product. I accomplished both and although I was a bit hesitant because of the price-tag, after sleeping with it every night for the last two months, I can say with confidence this is one of the best purchases I have ever made. It is ultalight, cut generously, insanely comfortable, super warm, and the Forest Green/Coyote color combination is very good-looking. This is my first quilt and in the last year I have replaced my conventional gear with smaller cottage industry, ultralight gear. EE is a company I will be promoting to my friends - quality gear, impeccable attention to detail, and A+ service. I will be a repeat customer.
One Quilt to rule them all
I have been a quilt user for a few years now and I have yet to find a quilt on the market that is built as well, compresses or is as warm or look/feels better than the Elite Revelation. Mine is the 20 degree with treated down and I ABSOLUTELY LOVE IT! In my humble opinion, if your thinking on getting a quilt, spend the money and get one from Enlightened Equipment! You will not be disappointed at all! As a gear tester I always look for the bad and I have yet to find anything about EE quilts that I don't like. As stated in the headline... "ONE QUILT TO RULE THEM ALL"!
Nicholas Cecala
29th Feb 2016
Can't Get Enough
This is one product that I can say I am thoroughly pleased with. Since the day I got this bag, it has been my favorite piece of gear. I use it every chance I get, whether it's sleeping in bed or spending cold nights in the woods. The Revelation is perfect for a backpacker that switches between hammocks and tents, as it works very well as a topquilt in a hammock and as a regular quilt/sleeping bag for a tent. It is versatile and adaptable, and incredibly warm and comfortable. The weight and packability are also phenomenal. The ability to open and close the footbox gives this quilt incredible functionality and allows for use in a wide range of temperatures.
Amazing quilt
Just switched to an EE revelation quilt from a sierra designs bag and what a difference! Have taken it on a few long hikes here in NZ and it's been amazing really warm. I was a bit sceptical about getting a quilt but very happy I went for it. At $250 how can you go wrong
Aaron Oldenburg
21st Feb 2016
Well Worth the Wait
It was a long wait, but it has been well worth it for sure. I have not taken it out on a trip yet... but the quality and build is top notch. Very happy that I got the regular length and xwide width... it is a perfect fit for me. It is so light and packs down so well. I am very happy with my purchase. I am now thinking of buying another one in the 40 to 50 degree range.
amazing
I love the ordering process and quality of the product I received. I've already told my friends about the bag. Love it.
revelation review
I ordered this bag for an elk hunting trip this past season, I needed something warm yet still light enough to pack up the mountain. I was very pleased with the bag, it was very light and packable just as advertised and very well made. It turned out being fairly warm during our hunt so I can't attest to how warm it is, but I'm sure it will do the job in the cold. I have recomended this product to others.
Love the Sleeping Quilt System!
I bought my Revelation 20 Degree bag about a year ago. I got a regular length and width in Navy Blue and Red. ATTENTION THOSE INTERESTED: EE's sleeping quilt system has changed the way I sleep outdoors, for the better! The best thing about the quilt for me, besides the low weight, was how much more comfortable it was. I am able to toss and turn at night without a sleeping bag twisting around me. With EE's pad straps the quilt stays right in place. It is also so versatile. I am able to use this warm 20 deg. quilt in the summer because I can unzip and unsnap it into a blanket. And it keeps me warm in colder weather, more so than my older 20 deg. synthetic mummy bag. Sometimes I will even use it around the house when I don't feel like turning on the heater. I am 5'8" so I ordered the Reg. length 6' version. I usually use it like a mummy bag with the top over my face. Don't get it too much longer than your height, especially if you plan on sleeping with your head outside the bag because cool pockets of air will form in the empty space. If I could order again, I would get the 20D fabric, or maybe just the strips on the top and bottom because condensation from my tent walls gets the outside of the bag wet.-although its not a big deal and doesn't affect warmth during the night. I would also perhaps pick from the new colors they offer. ------ When I first opened up the box it came in, I was surprised at how light it was. It came with the pad straps, a stuff sack and a storage bag. This bag compresses really small, just a bit bigger than a Nalgene water bottle. I love how small and light the bag is. It makes a lot more room in my small pack and definitely lightens my load. ----- I used this bag in the summer for a 7 day trip in Yosemite. Even this 20 degree bag was great for warm nights. I was able to unzip it and use it as a blanket most nights, and on the colder nights it kept me warm (mid 30s F) I recently used this bag in Yosemite in the winter when temps dropped below freezing about (25-28 Deg F). The bag kept me pretty warm. I wore a few layers under my down jacket, with just mid-weight long underwear and socks.
Light and warm -- wish the baffles had just a bit more down
First outing with my 20-degree long/wide Revelation was a tough test, with temps around 20 at night. I was sleeping out -- no tent or bivy. (Quilt had frost on it in the morning.) The elastic straps worked terrifically well to hold the quilt in place on a Neo Air. I'm mostly a side sleeper, and I never had to worry that the quilt would come untucked at my back. I did get a little cool overnight, even though I was wearing a thin polyester base layer and a light down jacket inside the quilt, plus a Hoodlum (great product!). An examination the next morning indicated that the down in the quilt hadn't completely filled some of the baffles; hence the cooler spots. Next time I'm in weather that cold, I'll probably shake the down down a bit, leaving the unfilled part of the baffles at the neck, then scrunch down under the thick down. The ability to spread the down out when I don't need that much warmth should come in handy, but personally I'd prefer a couple more ounces of down in the quilt, to fill the baffles more uniformly throughout.
Worth the money!
I received my 20 degree quilt a few weeks ago, and I am in love! It's super lightweight, but definitely warm! I'm 5'4 and ordered the short. It's still long enough to pull over my head, if I choose. It's versatile enough to be able to sleep on my side, stomach or back. I've even used it at home a few times while my heater was broken, and it even had room for my cats to snuggle underneath with me. I can't recommend the Revelation quilt enough!
Paschal e. Karl
13th Feb 2016
What a piece of art!!
I bought this bag after a lot of research..I knew I would be spending a lot of money somewhere.. this is for my John Muir Trail hike this summer.. as an older man I wanted the most bang for the buck in a very lite package..it is beautiful..tempted to display it in the living room!!.will certainly give this bag a better appraisal after July!!
Awesome
Probably the best piece of gear ive bought in a long time. So comfortable, warm and light, exceeded every expectation. Thanks!
Awesome Quilt
very light weight, warm well made. love it
Best bag system yet
Used the regular 20 degree Revelation on a recent cross-country bicycle tour. GREAT bag -- seems warmer than the rating, very durable, and the baffle system keeps the down distributed even when compressed to Nalgene-size. If the bag gets soaked, open up like a quilt and it dries in the sun in half the time of a mummy. Pad straps are the only complaint -- the system isn't as secure as some of the other top US companies. Have used a 20 degree Revelation to 18 degrees very comfortably. Used it with a cheap VBL to 0 degrees very comfortably as well.
Scotty Hayden
1st Feb 2016
Money well spent!
(Male, 25, 150lbs, sleep on the side ) Purchased the 20 degree regular size 900 fill quilt around 3 months now. Taken it on around 7 or so weekend trips in temperatures ranging from 10-40 degrees F and the quilt has performed outstanding, far exceeding my expectations! I did take this out in 10F in the snow and my feet did start to get a little cold but not unbearable but that's expected with temperatures below the quilts rating( my upper body and legs were kept nice and cozy still). Just ordered some down booties and I think I could take this quilt down close to zero and be pretty comfortable with my capilene base layers on. Customer service has been outstanding! Very quick responses to all my questions and offered to rush my order to get it to me before I leave for my thru hike at no extra charge!! I don't often leave reviews but with quality products and customer service like this I cannot recommend this quilt and company enough! If your on the fence bc of the price, go for it trust me I saved up and am so glad I did! Taking this on my AT THRU hike NOBO this year and will leave an update on how it fares after 2200 miles
Quick and highest quality
This is a great item from a very cool company. Easy to use and super comfy and warm while still quite light. Totally pleased!
Excellent quilt
The good reviews I've read all over about this quilt and this company are true. Excellent quality and customer service all around.
Wonderful 20 degree long ,extra wide
Warm lightweight and we'll made that sums it up.
Best down quilt ever
I'm not one for writing reviews but after receiving my 30 degree Revelation and giving it a test run I can't wipe the smile off my face. First off I must say the customer service from Enlightened is fantastic. Emails responded to quicker than you could hope for, and Tyler on the online chat is super helpful and enthusiastic. The product itself is incredible, the workmanship is superb, the 10D fabric is so soft and comfortable and the down is so warm. The quilt design is amazing, no horizontal baffles in key areas so the down stays where it should. My quilt is half the weight of the synthetic quilt I had been using and should last longer. Finally I can't get over the price compared to similar products, if you want a down quilt then Enlightened Equipment are without doubt the number 1 option! Did I mention I'm happy with my quilt?
Best alternative to a heavy sleeping bag
I purchased this to cut weight in my pack; I hoped to sleep comfortably and remain warm. First trip was to the high sierras in Yosemite. I was toasty warm, could sprawl out, and sleep comfortably. I remained plenty warm, even hot some nights. Second trip was to Japan where we ended up camping. My spouse and I used this quilt and found it plenty warm and comfortable for the two of us. Great gear purchase, would definitely recommend!
Better than a sleeping bag. Have not found one flaw!
I bought a 30 degree Revelation in short/regular. I am 5'6" and 140-150 lbs. The fit is perfect. It is long enough to pull up over my face if I want. My current sleeping pad is a NeoAir Xlite in small. This sleeping pad is very short. I have not been able to test this combo in the field, but it seemed to work alright in my living room. This quilt is warm! I tried using it as a comforter on my bed with the heat turned down on a winter night. I have used other 20-30 degree bags in this way as a blanket. With the Revelation I was way too hot! I'm sure it will be warm down to at least 30 degrees. This thing is incredibly light. My previous bag, Mountain Hardwear Phantom 32, is also very light. I think the Revelation is 5-6 oz lighter, and I'm pretty sure it will be warmer. Quality seems to be excellent. The loose storage sack is a nice extra. I received the quilt about 3 weeks after ordering, and this was during the Christmas season. Enlightened Equipment seems to be a top notch company.
Great Quilt!
I got a Revelation reg/reg 800 30 degree with Downtek on sale. I was originally having a problem with a draft until I learned how to use the provided straps properly. Now all is well. After getting soaked one night in a severe thunderstorm, my quilt dried perfectly in the sun. I especially like how light and small this packs down. I am able to stuff it into the bottom of my day pack easily. I like the option to unzip and turn into a blanket. The drawstring hanging in my face was making me mad, so I removed the cord lock and snipped a corner of the bag where the cord was, then pulled the cord through and put the cord lock on that end. Now the cord lock is in the corner, not hanging in my face. I suggest a future alteration to new quilts. I am 6' tall. If I am stretched out all the way the quilt comes to the crown of my head. Perfect if I am wearing a warm hat. My quilt/ pad combo weigh together 30 ozs. Overall I am extremely happy with this quilt and would purchase and recommend to buy one.
Just what you would expect!
I had previously bought two quilts from "mainstream" manufacturers, but did not like them for several reasons. One too small. The other I did not like the stitching. This being my third one, I had some questions about sizing despite the detailed sizing charts provided. EE staff responded to my fit questions promptly, and suggested sizing according to my particular needs. Extremely happy with the quilt received. Highly recommend :)
Light and warm
I got this in a 30-deg for use with a Blackbird XLC hammock setup with a Revolt UQ as well. I've had it down to 45 or so, but not 30 yet. The whole thing is really warm, but I can't speak to how this would perform by itself, as I got it to use together with the UQ. It's exactly what I was looking for; lightweight and packs down to a small bag for my backpacking trips.
Warm, light, versatile - what's not to love?
I first heard about this product from a review on OGL, and I feel like so far, it's living up to the hype. The quilt is very well made, and arrived quickly. Compared to my old bag, it is (what for it!) a revelation. Lightweight, but extremely warm (I got the 20-degree spec, with Downtek 850 fill). I really appreciate the thoughtful design, including the way the footbox is handled, with drawstring and zipper, combined with the snaps and straps up the length of the bag for securing it around you and/or to your pad; it is very well done. I'm looking forward to using this bag this spring.
Bloody awesome
Good job guys, you make an awesome product
Terry Burnet
3rd Jan 2016
Don't hesitate! These are excellent!
I already own a 10° revelation ,booties and hood from EE . This has been my cool weather system for the past year. I wanted a warmer weather quilt to carry on the AT this year. Something I could "push"the temperature limit a bit in case it got too cold up high. I purchased a 30° revelation Wide in the 900 fill. It is perfect for my purposes. I t weighs 16.55 Oz and is beautifully constructed. I like the wide, because I'm 6' and 250lbs, still no drafts! BUY ONE!
Great Quilt but poor stuff sack
The quilt works great, but the stitching holding the draw string on the stuff sack pulled apart when tightening the draw string. Not worth bothering the company about, I'll mend it myself. Looking forward to hiking the AT this year with the quilt.
Exceeded expectations
I love this product and received prompt service even though I'm in the UK
Purchased 2 and would recommend them to anyone
We purchased 2 Revelations both 900 FP, Downtek, 10 degree. both with the 20D optional grey stripe, one blue and one red. (no political significance to that!) Mine is a regular length/width 23 oz. and I am 6 foot tall and this size is perfect for me. My wife's Revelation is x-short/ regular width 18 oz and she is 5 foot tall and is a perfect size for her as well. Both Revelations were ordered 10/30/2015 and arrived as promised 11/20/2015. When the delivery was made the delivery person thought the box was empty they are so light. These quilts are amazing. In fact, we put them on our bed to try them out and opened the windows and now my wife doesn't want to put them away. Due to the freakish warm winter here in New England the coldest night we have had them outside was in the low 30's and these clearly had a long way to go before being challenged by the cold. In fact, I had to shed my sleep layer, open the foot box and kick the sides up. I am a side sleeper and toss and turn and this is the first time I have ever been able to sleep in a tent as comfortably as I do in a bed. The snaps and cording are strong yet light weight. The colors are really sharp as well. We did have to get used to the pull cord at the neck when you pull it in. It takes some getting used to have the cord and adjustment lock hanging loose at night around your neck at night. I wonder if a future model might incorporate a small sleeve or pocket about 3 inches wide by 5 inches long to tuck the cord into when it is adjusted. The weight and packed size of these have remarkably decreased our base weight and size. I was pleased that the time from order to delivery was as promised. That means a great deal to me. I know its the way of business but having these delivered on the 11/20 and receiving the 11/23 "10% discount" offer on Christmas orders was a bit disappointing. We ordered to get them in time for the holidays without rushing. I guess we should have waited till the last minute to save 10%. (One last note: I reviewed the purchase of the Minion a while ago and noted that with a tie of some kind around the waist they make great hand 'muffs' which allow me to keep my hands warm while working in the cold without gloves. I took the two provided quilt straps which are used to secure the quilt to an inflatable sleep pad and linked them together and slide them through the Minion and the now they hold the Minion comfortably in front of me to keep my gloves in and hands warm. This also makes a great place to store my straps as I use the Minion as my pillow. ) I would certainly recommend these quilts and this company to anyone and will do business with them again I am sure.
Exceeded my high expectations
The Revelation has been well reviewed and I expected to be happy, but even with those expectations it is great. I purchased the wide as I have broad shoulders (size 48-50 jackets) but probably could have gone with regular. I chose green outer and black inner filled with 20 degree down-tek. Much to the chagrin of my wife, I have used it in our bed for several nights as well, it is like sleeping in a cloud. Workmanship is top notch.
Great quality
This is the 2nd quilt I have bought from EE. This one is a gift for my brother. The quality was superb. I was a little surprised it had a zipper on it. Had I known that, I probably would have bought the enigma to make a touch lighter. But I am sure my brother will love it. (its about a quarter of the weight of his current bag)
Game changer
Not only 8s this the lightest, best feeling down quilt I have used but it warm to 20 degrees like it should be. I got the reg,/reg. And it may be just a little tight when i'm completely closed up in it (small drafts) but it will do me just fine. I will never ever own a traditional sleeping bag for camping again, wee 3 season camping anyways. 100% satisfied.
very happy with this purchase
it did not come in time to use it for my recent hunting trip, and I thought I had caneled the order. however it was here when I got back and I'm very glad it was. I could not be happier with the quality and find the wamth for weight almost unbelieveable. I look forward to getting it in the field some this winter, it is great kit.
Love ,love this quilt
Used this quilt twice now hammock camping. Temperatures were in the low 30's, high twenties. The quilt slept warm. I like the compressibility of the quilt. Compresses down to about half of my sleeping bag.
Benjamin Brown
3rd Dec 2015
Tropical Heat!
Took my 30 degree bag out one not too cool evening and had to convert it from a bag to a quilt because I was too toasty! This thing is awesome! It definitely keeps in the heat and the versatility of it is crazy! The minimal weight of this quilt is absurd as is the quality of design and construction. You really can't reasonably ask for a better bag for this price. One day I will get a 0 degree for actual cold nights but my 30 would suffice with clothing on and maybe a hood for most any but the most brutal weather conditions. Heck a 50 may be a better investment as a minimal summer bag. If you are deliberating about this product, stop. Buy it :)
Andrew Cauthen
26th Nov 2015
A minimalist dream come true
I use this every single night. So soft. Excellent craftsmanship. Custom colors. Got mine black black for stealth Prius car camping. Extra large since it's so light anyhow, nice having extra space. 30 degree is what I have I believe, has been a great three season in Virginia. Fluffy. Great customer service. Choice baffling. No need to move feathers around on my last bag. Nice snaps. Beautiful name. All at an incredible price. The most important piece of gear I own. Thank you guys! I'm telling all who are interested as we are all just camping temporarily on this beautiful planet. So glad to have stumbled upon this. Ps: I'm even using this down in Florida as I can drape it over choice parts of body if it's too warm. Peace
Enlightening
I bought this for backpacking a few weeks ago. Super light and warm. So warm that I sleep in it every day. Thanks EE!
Fantastic quilt
This is the first quilt that I have bought. This quilt has so much loft, I knew it would keep me warm. I did a thru hike of the foothills trail in November and this quilt performed great. The first couple of nights were in the 50s so I just used it as a blanket. The last night it got down to 30 degrees and my 20 degree quilt was a champ. I just zipped up the footbox and used the straps. I was plenty warm that night. I didn't even need to cinch it down near my head. This is a great purchase. I am very satisfied with this quilt.
Very impressed
I recently purchased a 30 degree Revelation and I am very impressed. The construction is very well done and the design is well thought out. The temperature rating appears to be accurate because I am a warm sleeper and dong some testing on a 31 degree night, I was comfortable with a minimal base layer. The details are especially impressive with the ability to lay the quilt completely flat do the ability to attach the quilt to your sleeping pad and cinch it all around you making a very cozy cocoon of warmth. The fabric feels good against the skin as well. Even the storage and stow sacks are well-made. This was my first quilt and I am glad I chose to purchase from here.
Way better than a mummy
My first foray into ultralight quilts. I'm a stomach sleeper who tosses and turns a bit through the night. I absolutely love the fact that I don't end up with a mummy bag all twisted around me in the middle of the night, and I still stay warm. If you don't enjoy crawling into your mummy bag at night, and you're looking for something different, a quilt isn't a bad way to go. And the Revelation was a great price for a lot of down. I haven't owned the quilt for long, but it has been out two nights so far. It appears to be very well made. Light, warm, and doesn't leak any down. I'm happy.
Great Product, accurate temperature rating.
Took this on a trip to Grayson Highlands the other week and it performed great. Low was 28*F and windy. I was completely comfortable wear socks and a base layer - no hat was required and I had to "vent" the quilt twice during the night. This is achieved by lifting a leg up, very easy. Otherwise, its not drafty so long as you have some protection from the wind. Their version of MARPAT is also very good.
Well worth the money
I have always had trouble staying warm and had terrible sleeps because I move so much. I have used regular and mummy bags with minimal success. I read some reviews on quilts and figured I would give it a try. All I can say is "FINALLY" a good nights sleep. I use the bag for various activities but mainly for bikepacking. It is light and very compact which is awesome. The quality of the quilt is top notch.
Best in weight and warmth!
Hey there EE! Just finished up my guide season with my quilt! Figured I'd give us some feed back or quote to use for your products! " I spent over 70 nights in my enlightened equipment quilt in varying weather conditions from the Alaska coast to the jagged mountain peaks. Light weight, warm, comfortable and durable is what I found with my EE quilt! Worth the money, worth carrying!" Jake d jefferson Alaska master guide
Awesome with a learning curve.
Bought this quilt to be a multi purpose item on my bike trip down the west coast this November. Most nights have been wet and evenings have been between 35-45 degrees. I got the 20 degree version of the quilt and have had varied degrees of success, I believe largely due to getting the open clipped part of the bag underneath me. When it's cold and you shift that open slit to the air, you notice it. But last night I was toasty warm and loving it. Would be interested in more of their products for more specific applications, and I love that good products are coming from MN!
Fantastic Quilt
I have been extremely happy with my Revelation quilt. It is compact, comfortable, and WARM! The quilt design is a welcome change to the mummy bags I have been using all my life - it gives me the warmth I need on colder New England nights, but can be treated as a quilt in warmer weather. Either way, I end up with more mobility than I have ever had before in a sleeping bag. The materials and construction are top notch. The baffling inflates well after just a few minutes out of the stuff sac and the fabric feels soft but durable. I am looking forward to years of use with this quilt! My full review of this quilt was posted on TrailSpace here: http://www.trailspace.com/gear/enlightened-equipment/revelation/#review34462
finally I can sleep comfortably
I have spent my entire life in mummy bags and finally, after reading a review, decided to try out a quilt. wonderfully comfortable. I can turn over, move around, spread my legs and am as comfortable as in my bed at home. Plus it weighs less, takes up less room and is easy to get in and out. I am thinking of getting another one just for winter camping, I did get the long, which allows me to cover my head on windy nights. I mostly sleep without my tent and the treated down lets me avoid worries about getting the frost completely off before packing up in the morning.
Best Value Quilt
After a fairly extensive search and comparison I went with this company for my top quilt based on the value alone. When I received the product I was and still am more than pleased. I love this piece of equipment to the point that I'm having a hard time even looking at other companies for the underquilt I'm going to treat myself to for Christmas this year. Ultralight. Extremely packable. Comes with a nice storage bag. I recommend this top quilt without reservations.
Great bag! Five stars!
I need a little more to grip when unsnapping the enclosure snaps along the zipper and above. I think I prefer the slide in ones. I could see the fabric being pulled too hard trying to unsnap. The 10 degree bag I got is too warm if it is over 30 degrees. I bought western mountaineering bags 20 years ago and the 20 degree bag was not always warm enough so I thought an Enlightened openable quilt bag at 10 degrees would work. But, I need another lighter bag. Otherwise, I love the bag, the workmanship, the quilt concept, and I think the Downtek will be good. I watched a demo video on Downtek that sold me; before, I was imagining Downtek to be a gimmick. The bag is very light. I will be protective careful with the fabric.
Ultra-light quilt with so many customization options
This quilt weighs nearly nothing and the down lofts beautifully. Being able to customize the size was a huge plus as I'm a small person and other bags/quilts are built for someone taller than me. Customizing the colors was a nice touch too! Keeps me warm, the straps do a great job holding my pad in place too. Overall an amazingly good value, would compare to others that cost twice as much!
Bob Johnson
29th Oct 2015
The first was so good I bought a second - while on the PCT.
This is a fine product – one that met all of my expectations while hiking the PCT through Oregon in cold weather during October 2015. Some nights, the water in our tents froze! I started with a 20 degree quilt and called the company to ask if they could quickly make a down 10 degree and ship it to me in Oregon. Four days later, I had it! I ordered two quilts with 20 denier nylon at the foot and head and 10 denier over the torso section for good ventilation. I particularly like the ability to open or close the end of the foot box to adjust for temps. If you want a really well-made quilt, one that not only looks good but feels good too, I highly recommend this product. You won't be unhappy with it, come rain or shine (which the Wx did for us).
Awesome and..
I am new to hammock camping. I received my revelation and practiced in the house before a late fall camping trip to Ottawa. I ordered the zero degree bag, which I thought may be to warm for most of my uses. The temps the first night of use approached 25 degrees and I was just warm enough. I think on the ground with a pad this quilt may get you to its zero rating but even with an under quilt on this hang I felt 25 was its limit. That said I am a noob to this. The bag is high quality in its construction, light weight, QUIET and super cozy. I am super excited to use this bag more early season. Quite honestly I think the customer support via email and the phone was great and they got it to me in time for my trip which was awesome. Thanks you guys!
both my kids love their bags
We recently did a backpacking trip with my 6 and 9 year old kids. My son the 9 year old saved all the money he earned until he had enough to buy a revelation for him and his little sister. They chose their colors and the bags showed up just in time for our trip through coyote gulch. The kids loved the bags so much. I wasn't worried about them ruining the bags. The quality is great and the price is awesome for what you get. They ask to sleep in the revelation every night. Even at home. I would recommend these bags to anyone.
Best Backpacking Purchase I've Made
I am coming from a 20 degree synthetic bag that weighed 4.5 pounds and compressed down to 9.5" x 16". I ordered this quilt in a 20 degree, regular length, wide width, and 850 untreated down. I also bought a small (10L) Sea to Summit Ultra Sil Compression Dry Sack. Now my quilt with compression sack weighs 23 oz and is abut the size of a nalgene bottle. I use this in conjunction with a Therm-a-Rest NeoAir XLite. At first I was skeptical on whether this would keep me warm, but it kept me extremely warm with lows in the upper 40's. I wore a base layer while sleeping and was super comfortable. The straps allow you to turn around at night while still keeping the bag tucked under you. I was also able to sleep on my stomach which was a nice option. If you are on the fence, pull the trigger. Enlightened Equipments quilt is half the cost of a down bag from a big name brand and its smaller/lighter. The shipping estimate when I ordered mine was 4-5 weeks at it came right at 5 weeks so be sure to plan ahead, but it is worth the wait.
A Revolution in sleep comfort
We bought two of these bags, for my wife and I. Both 20 degree and absolutley love them. First off, quilts are incredible. I'm a side sleeper and tend to move all night long. These are so much better than a traditional bag or, heaven help us, a mummy. Second, the workmanship is exceptional! Every stitching is solid, the seams consistent, everything was just as advertised with exceltional workmanship. Worth the wait and price. I highly recommend!
bsteeneck@gmail.com
16th Oct 2015
light and warm
It would rate 5 stars except the plastic snaps that connect the edges pulled apart in two different spots. I used some pliers and re-connected the grommet bits, but they seem too ultra-light for their intended purpose? So far they have stayed attached, but I have to be very careful to work a fingernail in the gap to prevent disassembling the little bits.
David Byerley
13th Oct 2015
Saved Me in Yosemite October Snow
First trip with my new Revelation Pro 850 found me somehow stuck on Sunrise Mountain in Yosemite during an October snow storm with no rain fly. Water repellant down keep me warm in an ice filled bathtub of a tent following hours of freezing rain and snow. Dried out in a couple hours next day and continued rest of 50 miles. But that night, I truly appreciated the product quality. Everything was wet, frozen, and, cold but me. THANKS!!!!
Light, Warm, Versatile, Price Value!
I'm glad I found Enlightened Equipment. I had been searching for a new bag for a long time and kept debating about going a quilt style or night. The review of the Revelation on outdoorgearlab.com was very encouraging. I didn't think too much longer and placed my order. The folks at EE were great. They answered all my questions and got the bag to me in plenty of time for a 5 day outing I had planned. The bag was great, compact and low weight in my pack. I could open it up to use it as a quilt or cinch the foot and use the partial zip on cooler nights. I have used it since and it's just a delight. No complaints! Just for logistics, I ordered an 850 Downtek 20 degree bag. I could probably have gone 30 degree for my more 3-seasonal type of backpacking. And I bought a separate stuff sack. The one supplied is OK but not waterproof or as compressible. I don't see that as a detriment, just part of the way of the world.
Excellent Quilt
I used my Revelation quilt for the first time last week on the Superior Hiking Trail. Temps were in the low 40's at night and I was snug and warm with a light hooded jacket. The snaps, straps and zipper worked great and I had no problems with drafts. At less than a pound, its surprisingly warm and very easy to pack.
Could go to 5 STARS after section-hike
This quilt is everything I was hoping for! At 6'1" and 215 lbs and a side sleeper, sleeping bags are to restrictive for me.... meant to mention old too! So far I've had to wrestle it away from my grandsons as they think it is the coolest cuddle blanket. Now in two weeks I'm doing a seven day 100 mile section-hike on the AT and will put this quilt through the test. The material and workmanship are outstanding. I love being able to partially zip/snap the foot bed and sense I bought the xtra-wide can wrap myself up completely. Look forward to updating my review near the end of October.
Exactly what i was looking for
Great product. Well crafted. It's everything I was looking for and expecting after seeing only positive reviews all over message boards and elsewhere. I'm excited to purchase another for colder weather.
Great lightweight quilt
This thing is beautiful. Extremely high quality, extremely lightweight.
Exactly What I Needed - Remote Elk Hunt
I was going on my first back country, hike in, elk hunt and needed and ultra-light sleeping bag. I was expecting lows in the 30's. I was going to be camping in a 3 season 2 man tent at 10,000 to 11,500 feet. I ordered the 20 degree bag for some safety net. My experience with "all" sleeping bags is that if it is rated to 20, it will be fine at 30, if it is rated to 30 it will be fine at 40 ,etc. I have never gone wrong using this formula. It played true in this case also. I ordered this bag and it took the promised 6 weeks, arrived exactly as I ordered it. My Therm-a-rest NeoAir Light fit perfectly inside the sleeping bag, snugged the straps down around the back of the pad and it worked great. On the really cold nights (like when it snowed), I put socks on, some long underwear on and a beanie on my head, snugged the draw strings around my shoulders and was toasty warm. It stuffs down in to a 6L stuff sack and really does not take up much room in my pack. I do not have any complaints. I probably would have ordered a 10 degree bag if I had known it was going to get a cold as it did (again always buy at least 10 degrees colder rating than you expect!).
David McAtee
28th Sep 2015
Envy of my friends with super lightweight and excellent quality
I bought this quilt and wanted a bigger size due to my size. (5'11 and 300#). I was very pleased with the quilt and the quality for the price. I love the fact it is only 20 oz and compacts down so small despite giving me some extra room. Really like the toe box with the draw string closure with the ability to open it up completely. The company gives you a storage (larger) sack and a smaller stuff sack for back packing. I am really impressed that I got this much quality for such a reasonable price. I will likely be ordering another for my son.
Clint Gardebrecht
26th Sep 2015
Goodbye mummy
I'm sold. My 0 degree mummy bag is a distant memory. Used my new 10 degree enlightened equipment revelation on an archery elk hunt. Had some nights on the mountain in the low 20s. In the past I would've been cold. I am 6'1" 175 and I purchased the regular length / wide.
compact and warm with a funky smell
The revelation quilt worked great in my hammock and kept me warm in temps down to 50 degrees. I'm a cold sleeper and only use a hammock in warm weather. The smell was bothersome so I ended up tumbling it in a dryer with a dryer sheet. This helped some. I've only used it 4-5 times so can't attest to durability but I do understand that more tlc is required than a synthetic bag.
Last Sleeping Bag I'll Ever Need
I ordered a 30 degree quilt and find it to be warmer than my previous 30 degree bag when sleeping outdoors. I'm now a huge advocate of the quilt style because it's so much more comfortable than a sleeping bag. I've found myself sleeping at home on top of my covers with the revelation on top of me. It's so soft and light and the warmth it provides is instant. I've been recommending this product to my friends and family as a great investment.
Recommended
Replaced a traditional mummy 20F bag from a reputable manufacturer for this to gain a lot of weight reduction and some room while sleeping. The mummy style was too constricting for someone like me as a side sleeper that rotated through the night. The quilt is awesome as far as giving room. Also, due to how I sleep, got the long and wide (I am 6'1"). That is about the right size for me, no issues with coverage (about right on) and could pull the top up on to my face like a comforter on a cold night at home. Got the 20F bag and have used into the mid-30s and it was VERY warm. Easy to pop a leg out or not quite totally close up the top to vent some warm air. I was comfortable as far as the sleep system. By the way, was using a BA insulated air core. No issues with cold from the ground/pad. Got the thicker nylon and my dog walked on it in the tent, no issue yet.
I'm never buying a sleeping bag again
I used it last weekend on an elk hunt with Z-lite pad and Big Agnes Q-core and am very impressed. Temps dropped to high teens and I was toasty warm. It's amazing how fast the quilt heated up once I crawled into it and I could actually move around inside of it. My buddy froze his tail off in his 15 degree mummy. I was skeptical at first but am a believer now.
Great product; Unparalleled customer service
This won't have too much about the Revelation itself -- there are plenty of other reviews that go into detail -- I will just say that it is amazing and yes you should buy this. It is great not just for the value, but on a quality and performance level as high as the major "high end" bags from WM and the like. Instead, I wanted to write about the customer service -- unparalleled for a cottage manufacturer -- and better than most big brands. We are two graduate students with limited funds, so purchasing a Revelation was for a long-term investment. Tyler and the others at EE were so fast and thorough in their replies, as well as accommodating when we needed to exchange a size due to our choosing a size wrong, that it really made the whole experience jump out as "whoa, that's a good change!" We have been raving to others about EE, and hope that they will be around for years to come. They are one of the only brands that seem to actually slash prices when material costs/economies of scale increase margins, while still maintaining customer service that feels like you are part of the process. Thank you EE.
Exceeds expectations
Performs exactly as advertised, maybe better. I opted for the 10° version, and was still able to get a good nights sleep in muggy 75° weather. It's extremely light and warm. This was my first quilt and will probably not be my last. I
Amazing Quilt
Terrific quality: Warmth, weight, size, comfort. This quilt cost half what its competitors cost. I upgraded to this quilt from a 4.5 lb zero degree bag, and I'm so happy. This quilt is so light, its very easy to use with other layering systems, jacket, silk PJs, or even a liner. I used the 20 degree version, and i slept really well in the 30s. Just below 30 degrees I got a little cold until I used a liner to supplement. Was fine after that. Tips, Make sure you use the straps that come with it if you're an active side sleeper. Due to it's Quilt nature vs bag, I do get drafts on my upper shoulders if I don't wear a jacket. However the straps fix this. Con: Only thing that could be improved is the shipping time. 6 weeks is a bit much, though I appreciate that it's a "Custom sewn quilt" so they are making it after you click submit. Maybe a few more "stock models though with faster shipping would be cool.
Superior performance.
Went with the. 40/5 degree 800 GDD fill. I've been using this quilt all summer in Ontario and so far the only problem is that it's been to hot! In conjunction with a Neo-Air X-Therm I suspect I'll be using this quilt well into Fall. This is my first quilt and I can't fathom going back to a regular sleeping bag. Very pleased with my purchase! Thanks
Great down quilt
I opted for the revelation for the versatility. The 40 degree quilts are perfect for summer use in a hammock. I'm 6'3", 180lbs and the long is a perfect fit for me. I ordered the down tek with the weather stripes. Only time will tell whether they will make a difference or not. All in all I'm very happy with my purchase. Thanks, EE!
Awesome quilt, great price.
I ordered a 10 degree, regular warmth/regular width quilt. I am a 5'6" woman, and the dimensions are pretty good. I may have gone with the short if I had known how long these are- I can easily sleep with the whole thing pulled over my head! The craftmanship that went in to the bag is obvious. It feels wonderful and I absolutely love the ability to open the footbox for warm nights or to use it as a wraparound while cooking breakfast on a cold Alaskan morning. The quilt has been plenty warm so far, but I have not yet tested it to near it's rating. The only real change I could make would be to move the strap attachment points a few inches away from the edge of the quilt. This would let the long edges act as kind of a draft tube, sealing the sides where the quilt meets the sleeping pad. As it is, the strap pulls the quilt away from me and down the side of the sleeping pad, creating a minor cold spot where pad meets quilt, and creating air space. Maybe one of these days I'll figure out how to make that modification... Great product, I'm so glad I made the jump to a quilt and chose Enlightened Equipment
SELFILMED (www.selfilmed.com)
14th Sep 2015
Great alternative to a standard mummy bag
I had the pleasure of using my 20* Revelation quilt this past week in Colorado on an Elk hunt. Temps ranged from the mid/upper 70's down to the upper 30's throughout the week. The Revelation quilt performed flawless for me. Hopping under the quilt you can immediately feel the warmth it provides, and in a moments notice it can be removed as needed to ventilate if its too hot.
An excellent sleep system.
I ordered a MY 2015 Revelation in regular/regular with 800fp downtek duck down this summer to use on a through hike of the Sierra High Route, which runs 195 miles from southern Kings Canyon to northern Yosemite, in large part off trail, in late August and early September. Sadly, I had to skip the first 30 miles or so due to fires at the southern terminus. We hiked for 20 days. I used it on conjunction with a NeoAir Xlite. Enlightened was prompt at communicating with me about the delivery time of my quilt, and it arrived in time for some testing in the Trinity Alps Wilderness where I work at a backpacking camp. I tested it on a couple short trips, outside at basecamp on the colder nights, and it worked really well. In basecamp, I appreciated that it folds out into a flat quilt for sleeping in my tent at night. On the High Route, the Revelation worked well. Setup was easy, and the performance for the weight was excellent. We were sleeping out without shelter most nights, using only a flat tarp for wind protection a few nights. I woke up with frost on my bag a few times, and judging by the ice in my water bottle below freezing a number of nights. The rating seemed fair to me--similar to other 20 degree bags I've owned. On the coldest nights, it took some effort for me to stay warm, but I always managed a good night's sleep. When the weather was in the 20s and windy, I'll admit I had to put on all my clothes (thermals, 8oz down jacket, Zpacks down hood, and raingear) to be consistently comfortable. This is consistent to my memory of other 20 degree sleeping bags, though obviously I had no opportunity to do a direct comparison. Interestingly, even though I often wear no socks to bed, my feet were always super toasty, which is nice. Aside from the weight advantage over conventional sleeping bags , I really liked the general experience over a conventional bag. Shifting the hood to my clothes makes a lot of sense--it moves with you, important since I change sleeping positions a lot. I was surprised by how roomy the bag was--despite being a not particularly skinny dude, and moving around a fair amount, I suspect I could have gotten away with a slim sized bag. I also really liked that the quilt was connected to the pad, and that I was directly on the pad, because it meant that I didn't slip down the pad on slight inclines. A slight negative is that wearing just thermals I sweated against the non breathing pad a little more than I would in a sleeping bag. Around camp and on zero days it's very nice to be able to both be able to stick one's head out the open foot box as a cape, or to use it as a flat blanket. A slight criticism is of the included stuff sack: it makes a terrible pillow due to its asymmetric shape. It is very light, but it's also slightly larger than strictly necessary, I found that a 6L silnylon Osprey dry bag just fit the quilt, and was excellently shaped for pillow purposes. A final point: the Revelation is a fantastic value. It is $200 cheaper than my previous ultralight sleeping bag, 6 oz lighter (5 if you take the hood into account), more comfortable, and similarly warm. It's amazing that such a high performance product is made in the US at such a reasonable price. If I end up doing a trip involving very low temperatures, I'm tempted to order another Enlightened quilt in 0 degrees.
Lightweight, versitile, quality
This is an excellent addition to my gear. To anyone that flinches at the price....it's worth it. The ability to completely flatten this thing out and use it as a blanket or bundle it up into (almost) a mummy bag has significantly increased how much I use this bag. I've given it to the kids to use in the back seat after a ski trip during long car rides. I've used it when overnighting on a friends couch. That's when I'm not using it during the fall/winter on the AT. This thing's getting used alot more than a mummy bag would. The quality is epic. The thing lofts up like crazy after you pull it out of the stuff sack... I'm VERY happy.
So warm and light!
i was really excited to try my first quilt and replace my cheap, old sleeping bag. I was a bit worried that I wouldn't like the quilt concept but I was so warm and it was amazingly light weight. I'm extremely satisfied! Highly recommended!
Jaeren Tredway
13th Sep 2015
Awesome
Very well made, lightweight, tiny when packed. I love it. I'm still getting used to the "under filled" idea, where you have to shake the quilt to get it puffed up right. I would probably prefer a couple extra ounces of feathers to make it puff easier, but overall I'm still very happy with it. Also I got the 10 degree and I think with a down jacket, hood, etc., it will be warm for me down to about 35 degrees, which is about normal as far as temp ratings go for me as I'm a cold sleeper. (I just did a 40 degree night and it was barely warm enough with all my warm clothes on). But it's an awesome quilt!
Love this Quilt
Light , airy and warm. Very versatile for my hiking. Only reason it didnt get 5 stars is the fabric I selected is see through. If I had know this I would have picked different colors, so website needs clearer color samples to choose wisely. Product itself is great
Wonderfully Simple!
Fantastic product at a fantastic price! The versatility is unmatched.
My favorite new piece of gear in quite a while
I picked this up specifically for a JMT thru-hike, where it performed admirably, and now I'm excited to use it in a bunch of situations. The configurable footbag, along with the rest of the snaps/straps makes this quilt incredibly versatile. I have nothing to nit-pick about the quality or design, and getting to pick my own colors is a great bonus for a product that's such a good value.
Bret from Nebraska
8th Sep 2015
AWESOME PRODUCT
Purchased this quilt for a fly in Alaska caribou hunt. I needed to have very light camp but also be prepared for cold temps. The bag was the envy of the camp. It kept me very warm paired with a thermarest neo-air xtherm pad. No other bedding needed down to 15-20 degrees F at night. I would highly recommend this quilt.
Restless sleeper finally can sleep
From the moment I got my 20 degree Revelation quilt I loved it (so light, so soft, beautiful color and workmanship). I have taken it all over including Oregon, California (Death Valley, Red Woods, Carmel), the Grand Canyon, Utah (Zion and Bryce), and Wyoming (Wind Rivers) and have yet to be disappointed or cold! I am a horrible sleeper and move around a lot (mummy bags are a nightmare for me), but have slept better under my quilt than anywhere else. Now it is making a journey to New Zealand along with some summer quilts we just ordered :)
warm, light, and comfortable
I had been looking at high end bags for a while and was having a hard time getting myself used to the idea of spending $500 + on a 20 degree sleeping bag. I was almost ready to cough up the cash when I came across enlightened equipment quilts. I had heard about quilts before but most of them were just as expensive as the bags and having never tried a quilt I wasn't willing to take the plunge. Until now! I read just about every review on these and couldn't believe that such a well loved and high quality product was so reasonably priced. so in May I ordered my enlightened equipment 20 degree revelation with the downtech option. After a full summer of use I can tell you that I probably won't ever buy a traditional style sleeping bag again. (unless I'm going to be camping in arctic temps) This thing is so ridiculously light, warm and comfortable I can't believe it! This is now my most prized piece of backpacking equipment. Pair this with a good pad and it's basically as comfortable as sleeping at home. I toss and turn a lot so sleeping bags were definitely constricting and the hood is useless anyway unless you sleep on your back. Also in comparing it to those high end bags I was talking about earlier, I think they are just as high quality in both build and materials for literally half the price! Well done enlightened equipment! You've converted me...
bike touring/ hiking
Just saved 28oz from my synthetic sleeping bag + half a size with a zpack cuben fiber dry sack . Awsome! I'm almost ready for Appalachian trail next year :D (and month later, EE just released a new model .... damn)
Love my new quilt
This is my first quilt. Took it backpacking in the high Sierras. It was perfect, warm and light. Got a little chilly at 30 degrees, but I sleep cold and only had on thin long johns. It is perfect for my summer trips at altitude. Love it!
Smallest, lightest, warmest bag I could find...
I'm not an expert. But I just trekked in the Bolivia Andes and spent the night in near freezing temps. So glad to find a bag (quilt) that kept me warm and was light and compact enough to carry for 3 weeks. Fellow trekkers who opted for bags provided by our outfitter froze! Fear not the quilt! Just order one now!
Twisted in a mummy
I'm a side sleeper and For years I've been twisted in a mummy bag trying to get comfortable and a good nights sleep. I recently purchased a quilt and love it. I'm 6'-1 and 210# and ordered an extra long and extra wide 30f bag with downtek. Temps got down to 30f on a recent trip and I did slip on a fleece but probably could have tightened the under pad straps and snaps instead. In warmer weather it's nice to have the option to open the foot vent. Nice and light and was great to be able to select color options. I'm very happy
Favorite piece of kit
Great quilt! I ordered this five weeks before a trip to the Sierras and EE was great about making sure it got to me in time. I went with the Long/Wide at 6'2" 250 and had zero issues sleeping on my back or side. The 20 degree quilt kept me warm at 13000 feet but could leave the footbox open for warmer nights. I've only had it a short time but the material and workmanship seems like it will hold up for quite a while. This is with nothing but 10D fabric, which kept the weight down and lets this compress quite a bit. They made a few improvements to the Revelation about a month after I got mine (new straps, Downtek at no additional cost) and also cut the price. I couldn't be happier with mine and it's an even better deal now.
Frequently used, and no regrets
I'v had this item for almost a year now. At first I thought I would only use this quilt for camping trips. But after seeing how well it preformed, I now not only use it for camping, but also for sleeping on my bed at night. The quilt has a very unique and comfortable feel to it. I would definitely buy another!
EE quilts = my favorite pieces of gear, hands down
I got a Revelation X about 2 years ago and loved it but it was a bit too warm for summer use at 30F. Very coomfortable quilt! I got another one, a Relevation in 40F with the new baffle design in the spring, and love it more then the first one. My favorite pieces of gear for sure.
Revelation review
I purchased the Revelation with weather strips at the ends back in May 2015, mainly to use in the Sierras at high elevations. I have been out with it for a few weekends in June and July, but especially a long 22 day stretch on the JMT since getting this quilt. I am 6 foot tall, and was recommended the regular, I would say a perfect fit for me would be if it was 1-2 inches longer, but it is not on the short side either. More of a preference to have it up to my face. I have the 20 degree rated version, and use the Therma Rest x-lite pad with this quilt. With temps most of the JMT trip in the low 40's degree range in the mornings, this quilt was perfect. You can regulate the warmth you need so much easier than with a traditional sleeping bag, on 1 night with a temp in the upper 30's I was still toasty warm no need for layers of clothing. I always get cold toes, not once with this quilt. After a lot of use, I just washed it according to both EE and the down wash instructions, and this thing fluffed right up to brand new condition. Super light, durable, and very reasonably priced vs. other high end bags coming from similar cottage industry companies. Glad I bought this one and not a different company one for double the price. For years I have had sleeping bags, till I bought a quilt 2 years ago from a different big name company which got me hooked on the quilt idea. That quilt (Sierra designs) was decent but nothing to the level of the Revelation which is the best backpacking sleeping bag/quilt I have ever owned. Thanks EE for such an awesome product.
Revelation 20 deg review
I purchased a 20 deg. down Revelation to use primarily for three season camping here in the Midwest. In doing my research, the two common denominators I kept on seeing with regard to Enlightened Equipment were 1.) the quality of their work; and 2.) their customer service. Both are top notch. I received my quilt within the allotted waiting period. It came professionally packaged. Inspection revealed well stitched seams and a generally well thought out product. Usage: I recently returned from camping in Colorado in August. I used the quilt in two distinct environments: 1.) stream side; and 2.) at elevation. In either environment the quilt performed as well as I had hoped. Stream side, condensation from the quilt was not an issue. The adjustable foot box and the option to use it as a blanket more than a "mummy" type bag kept condensation from being an issue. In temps of 40-50 degrees I was fine. At elevation the quilt really earned its keep. I used the quilt for hammock sleeping overnight at approximately 8,2000 feet and, even in high 30 degree weather with wind, the quilt kept me as warm and snug as the proverbial bug-in-a-rug. 100% love this product and would certainly consider ordering another quilt as necessary. Quality throughout. Kudos to the people at Enlightened Equipment, you've got a customer for life.
So far, I love it!
I've only taken this quilt out twice, but I'm already loving it. Makes so much more sense than a full bag. Excellent quality!
Revelation Quilt
Great product. My first 3 season quilt and I'll never go back to a sleeping bag. A liner is a must. A few gripes: The placement of the neck drawcord is such that it hangs right in your face as you lay on your back. Also the footbox drawcord pulls down on both the right and left. Better if it only pulled from center top. Snaps on footbox seem unnecessary. Also not sure why there are two different kinds of hold straps for a pad. I'd prefer both straps to be the circle belt type that grab the pad Overall very pleased. Great price too compared to other quilts.
Joseph T. (Blue Man)
20th Aug 2015
Revelation 20 Degree
This quilt is great. I ordered my quilt for an upcoming trip that fell right at the 6 week turn-around time. Enlightened Equipment went above and beyond and I received my quilt almost a full week early, no last minute stress before the trip. My quilt is regular width and length, 800 fill with down tek, 20 degree rating, and weighs only 22.5 oz. It was so warm for my hike in Vermont's Green Mountains on the Long Trail.
Karen Matheny
18th Aug 2015
Love Enlightened Quilts
As a person that could never sleep in a mummy bag, I discovered Enlightened quilts about 3 years ago and just ordered my second quilt. My first one was a 20 degree and I wanted a summer quilt and just ordered this 40 degree. They have continued to improve the design with regard to the baffles to keep the down in place. These are high quality quilts and I recommend them to everyone I backpack with. If you feel too confined in a mummy bag - try a quilt. You are not sacrificing warmth and will have a great night sleep. One tip I will share if you sleep on a neo-air and don't like the feel of the pad, I have used a silk liner as a sheet and it works beautifully.
Warm and versatile
I took this on 2 backpacking trips in the white mountains where the temp at night got down to about 35F. The quilt was great. I cinched up the top and bottom and had the straps a bit loose so my 40lb dog could sleep next to me. Admittedly, there were a few drafts due to the extra space the dog used. I probably would not have cinched the top at 35F if i could have had the straps tighter. I wasn't thinking of using the quilt like this but it worked out quite well. I may have ordered a slightly bigger size, maybe the men's version if i had thought through this sleeping arrangement. Anyway, the bag was so cozy i didnt want to get out of it in the morning. I also used it as a blanket on a cliff while making breakfast. Additionally, the bag is super light weight, stuffs easily and dries quickly. I am very happy with my purchase.
Glenn B - Colorado
16th Aug 2015
Super Great on the Colorado Trail
Super Warm, Super Light, Super Great quilt! I have used this for 10 nights of camping in the Colorado Summer (in Chicago Basin in high 30s and along the Eastern Collegiate Loop of the Colorado Trail in high 40's) in rain and shine between 9,000 and 11,500 feet, and am really happy with my purchase. The quilt is warm, made nicely, and has the snaps and straps to let me configure it for warmer or cooler as I see fit. HIGHLY recommended product -- tailor it to your size and temperature needs. You won't be sorry.
Eric Sullivan
15th Aug 2015
Backcountry essential
I am really ecstatic with all the cool features of this quilt. I cannot wait to take it out and try it. The workmanship is impeccable and it is everything that enlightened equipment promised it would be. Thanks for the quality products you put out so that all of us can get a comfortable nights sleep on the trail.
More than satisfied!
I have just used my Revelation Quilt on a ten-day hike in the very high country of the Sierras. Half my camps were over 10,000'. I had just switched from an ultralight down bag, which was never warm enough, and uncomfortable, as I never sleep on my back. The Revelation was toasty warm, esp for my feet, and was comfortable in any position, including on my stomach...impossible in a mummy bag. It is a wonderful product, and I highly recommend it.
Best bang for your buck!
Excellent value for such a high quality item. Highly recommended! Would gladly buy again!
Awesome bag!
Love the freedom this bag gives over mummies! I'm a tummy sleeper and I like to kick my legs out from time to time. This bag lets me do that without constantly zipping/unzipping. I can also scrunch down and cocoon myself on really cold nights and still sleep in any position I want without feeling restricted.
Top notch down sleeping bag, better than I expected.
I'm thoroughly impressed with the quality of this down bag. I was on the fence about the price but I went through with it, it's worth it. Its light, keeps you cozy warm, and packs down nicely. I recommend getting compression straps to get it's travel size down a bit more. Using the bag you recieve with the purchase, you can get it down to roughly the size of a rugby ball (oversized american football). Remember, don't store it compressed!
Well designed and very comfortable
I had been searching for a sleeping bag for cold weather backpacking. The Revelation quilt is suitable in many ways: it packs incredibly small despite being rated down to 20 F, it is well designed and assembled, it is considerably cheaper than sleeping bag equivalents. I appreciated the quilt staying static over me while I could move around underneath. I opted for the long length so that it would cover my face and function much like a mummy sleeping bag. The product could only be improved by either including a compression sack as standard, or offering the option to purchase one along with the bag.
Lightweight Quality! REV 20F XW/R
My wife and I decide to take the plunge and go with quilts. We are very happy we went with the EE rev 20. The quilts are incredibly lightweight and surprisingly very durable. It compresses down to practically nothing (3.5-4.5L) and saves alot of space in our packs. Ours have the full 20D exterior and I would recommend that to everyone unless you are seriously counting the ounces. We have the sierra designs lightning 2 UL tent and the footbox is a single wall design. It tends to collect condensate and the 20D fabric really helps to prevent wetting out of the down. Our quilts also have the Downtek treatment so they will dry out quicker and not lose so much loft when wet. Pretty much all of our down gear is now treated down for the same reason (get the Downtek its not that much more money and totally worth it). After a couple of test outings we have decided that we personally prefer to not use the straps and just put our feet in the foot box and use the top half like a comforter. We are taking these quilts on the Laugavegur and Fimmvorduhals Trails in Iceland next week. Unfortunately/ fortunately the weather is going to be fairly harsh with high winds, rain and snow. It will be a good testing ground for the quilts and our whole shelter/sleep system. We will report back after the trek. So the bottom line is (BUY IT!) we are really happy (100% WORTH THE MONEY!) and the quilts have saved us a ton of space and weight while increasing our temperature rating. it is a great product that we will be using for a long time.
Jodi Pudwill
7th Aug 2015
I will NEVER use a mummy bag backpacking again!
This was definitely THE best purchase I have made for my backpacking journeys. I was cozy and toasty on my recent trip on a section of the PCT up in Oregon. I was worried about how comfortable I would be in a quilt having only used sleeping bags or mummy bags all of my life. But the first night, I fell in love, it was like being wrapped in a big warm hug! I will never use anything but the Revelation again! I have been raving and raving and raving about this to anyone who will listen. I plan to do a full product review on my blog! https://journeysofsnakejumper.wordpress.com/
Awesome as always!
This was my third top Quilt from Tim at Enlightened. I now have enough to cover all the ranges here in PA. I have a 10 degree, a 20 degree, and now a 40 degree summer. The quality, design and craftsmanship are excellent. I am 6'2" tall and always go with the long. The width I get regular because I am a Hammock backpacker. I do miss the bright Lime Green color that I had on my very first one years ago, but definitely not a deal breaker. Customer service is great, as most cottage vendors which will keep me coming back!
Best Backpacking Purchase I've Ever Made
I thought switching to a light quilt from a full bag was going to be difficult. On the contrary. My 10* Revelation is my most versatile piece of equipment. I've used it over 30 nights since purchasing it a few months back, and have yet to have even a chill on sub freezing nights, even in just a t-shirt and sleep shorts. I feel confident I could push it to its limits with the proper ground insulation. The weight and compression abilities are unbelievable and being able to use it in a range of temperatures is invaluable. I also can't speak highly enough about EE, who upgraded my girlfriend's Revelation from a 20 to 10 degree when it wasn't quite as warm as she needed, with extremely quick turn-around for our trip. Perfect piece of gear that I can't imagine switching away from.
Used in the Sierra Nevada where temps got down to mid 30's
I just used my new 20F quilt in the Sierra Nevada where the temps went to the mid 30's at night, and I was incredibly warm with it. I also like it that it's not a mummy bag as I have more freedom to move around and not be caught up in it. I have recommended it to the guys I was on the trip with. It's fantastic. I have another fall trip where temps will be a little lower so I'll come back and add more to the review!
Great Product
I've only spent one night in it and it worked great. Actually, almost too good as I was hot. Can't wait to use it some more once the temps start dropping. Also, it earlier than quoted. Can't beat that.
Maybe warm enough?
Quality and craftsmanship are first rate. Packs down very small, is truly lightweight, and is the best sleeping system, in conjunction with a sleeping pad and sheet, that I've used in 30 years of backpacking. I've been in it down to 36 degrees and was warm (I ordered the 20 degree quilt). I am curious to see if I'm still warm later this fall when I get to test it in below freezing temperatures. I suspect I'll be fine.
Worked great during a wet and cold JMT trip
Seven weeks before starting the JMT I decided that I needed a new quilt. I called EE and they assured me that the bag would get to me on time. I ordered it and sure enough, a week before leaving-- an incredibly light box arrived with the quilt. I used it in a hammock and was warm and dry the entire time. The water resistant stripes were no joke, they worked great, but I wouldn't bother getting the entire bag like that. End of the day-- light light light and very warm. Great bag and great customer service.
Fantastic Sleeping Quilt
My old sleeping bag was heavy, bulky and in serious need of an upgrade. I bought the Revelation, 20 degree, regular width and length. This is the first sleeping quilt I have tried and it is fabulous. It is featherweight, feels like nothing, and packs down to a tiny stuff sack. I have been plenty warm in temperatures in the 30's. (No chance yet to be out in any colder weather.) I love being able to open the quilt completely flat as I can stick out my feet or a leg as needed. I am 5'6" and the regular is just the right length. I never liked the confined feeling of a mummy bag as I sleep on my sides and toss around a lot. And while I had to wait 6 weeks for the bag, the delivery was exactly as they promised and well worth the wait.
the best!
I just got back from a week in the Pecos Wilderness. I had hoped to be there in early June, but my work got in the way and I was delayed 3 weeks. I had to purchase a new bag as the 0 degree down mummy bag I bought in 1981 has shrunk (the only plausible explanation) since the last time I used it (in 2005). So I ordered a tall and wide, 10 degree bag. I am 6' 2" tall and weight 220 pounds and the bag is a great fit. When the bag came in the mail, I was sure EE had made a mistake and sent me a short and slim, 40 degree bag, because of the lack of weight. I was wrong and let me tell you what, that quilt is WARM! The temperatures at night, while below freezing probably got no lower than an estimated 28 degrees, but I had to unzip the footbox and loosen everything. I had on only the lightest sleeping attire, but I was comfortable all night. Thanks, EE, for a great product and one I will be able to use for a long time.
Revelation 20F
Decided to take a quilt on the JMT this year. Looked up several brands and EE had a great reputation and reasonable (not inexpensive) prices. I was in a time crunch and needed to get it a little before the 7 week lead time they were reporting. They couldn't get it to me when I WANTED it, but they got it to me when I NEEDED it. The quilt was as advertised in size and weight, and packed very small. Temperatures in early July were unseasonably cold and wet, but I stayed warm and dry in my Rev with a ZRest and a DIY bivy sack. Love my quilt, and you will too!
Fantastic build quality
I finally pulled the trigger and bought a Revelation 20 degree quilt. It took 6 weeks and a few days for it to show up but it was well worth the wait. The construction of this quilt is top notch and its incredibly warm. I was so impressed by it I convinced another five people to buy one.
revelation regular extra wide
It's my first quilt and I love it. Haven't had a chance to use it in cold weather yet but looking forward to it. The construction is flawless and it's feather light. I highly recommend this product to anyone looking to replace a sleeping bag.
Perfect Quilt
Very light weight, packs extremely small, and (relatively) inexpensive. I don't need to say more.
Jon Michael
15th Jul 2015
Ya just can't top amazing!
It's been about six months of trying this quilt out. I fell in love immediately; it felt so good, so light, so warm, so snug. Then My girlfriend and I decided to try it as a threesome. I had gotten an extra wide. We both fit. This is just the finest piece of equipment that I have ever experienced. I couldn't have imagined this quality, from my experience and shopping. How do you improve on fantastic, amazing, or incredible? This is that, so this must be "it". It packs small and quickly, very easily and then fluffs out into luxury. We have used it in temps from 34F to 75F. I ordered the revelation extra wide, 30F at the recommendation of THE OWNER. It was like talking straight with the local craftsman in a small town, completely honest, knowledgeable and direct. He told me it would be good at 30F and so it was. No need for a 20F. It was actually a pleasure doing business. Here we have 30F and 40F temperature variations during a solid night's sleep. Simply adjusting the neck, or kicking a leg and I can adjust to temperature. We are delighted. We aren't lugging five pounds and two bags for less performance. One of us carries a pound and a quarter and at the top of the line. I'm 5'10" 170 and she's 5'7" 125. We fit in the extra wide together and well. The savings buying one quilt over two lesser bags was affordable. It was like going from Chevy to Rolls…a custom Rolls.
Fantastic Summer-Weight Quilt
I purchased a 50 degree quilt with DownTek to be used during the summer months in the Mid-Atlantic region where we can get a considerable amount of rain and the occasional residual splash into the tent. I literally took it out of the box, put it into my backpack, and took it out on that weekends planned excursion. I could not be happier. It can be quite humid in this region, so I admittedly paired it with a silk liner to avoid that clammy feeling that we all know too well, and left the footbox wide open to stick a foot out for temperature control if need be. What a great night's sleep. It was the perfect amount of warmth, perfect size in a regular length and width (i'm 6'1", 190#, side-sleeper), impeccibly made, incredibly packable, I really can't be happier with the product, and I challenge anyone to find a better product for the money. Absolutely unbeatable in that regard. Thank you EE!! I'll certainly be ordering another one in the future.
I will never be "mummified" again
As a 6' 2", 225 lb side sleeper, I have always felt claustrophobic in mummy bags. I have never used a quilt so I was anxious to try out my new Revelation (40 deg, Long, Xwide). A few weeks ago I finally got out, using it with an R-5 Sea To Summit sleeping pad in 49 degree weather (no tent-under the stars). I actually slept TOO warm with just briefs and a t-shirt. However, I should note I had the foot box drawn in and the quilt tucked on all sides due to a bunch of large black carpenter ants that wanted to share my sleeping spot with me. Even though a few ant bites are just a minor annoyance, I couldn't get comfortable with the idea of laying the quilt out flat and leaving my sides exposed, which I am sure would have gotten me to the perfect sleeping temp. I'm looking forward to trying it out in a tent. Based on my experience, I am convinced that with the quilt drawn around my neck and the addition of a beanie, capilene underwear and possibly a fleece pullover, I could take the Revelation comfortably to 35 degF. or lower. This offers great temp flexibility!!! However, the best, and somewhat strange to me, part was that even though I had the quilt tucked in tighter to my body than my mummy would have been, I never felt claustrophobic. I'm guessing this is more psychological than anything due to the fact that even though it was tucked, I knew at any given time I could bust out any direction without struggling to find the zipper or feeling like my elbows were clamped in. Also, flipping over in the night was easy. The whole experience was much more "bed-like". Side note: I picked the olive exterior and orange interior fabric to mimic the flight jacket look and it looks sharp! I am very seriously considering ditching my 15 degree Western Mountaineering Badger and ordering a 10 degree Revelation.
Great Quilt!
I just finished thru hiking the John Muir Trail with a 20F 800 Downtek Revelation and it worked great! I spent a couple of early June nights at 12000' and if anything I was too warm. My only suggestion would be to move the location of the draft collar drawcord because it hits me in the face.
30 degree 800 Downtek Revelation
Used this bag on a backpacking trip in the Tetons in July when the lows were in the 40s and it performed very well. I inserted the bottom of my Klymit Static V insulated pad into the zippered footbox and cinched the drawstring and also used the straps to hold the bag onto the pad securely so I wouldn't wake up cold. I wore lightweight long underwear and found the bag to be very comfortable. The wonderful thing about it is that it weighs so little and packs down fairly small for backpacking. The only thing that makes me worry is how long the bag will hold up. The materials appear to be of good quality, but seem fragile due to their light weight. I intend to treat this bag very carefully and will NOT let my kids use it for outings so that it will last me for a good while and so I will get my money's worth out of it. My experience so far is that this is an excellent bag. I would give it 5 stars if I knew that it would hold up well over time and if it wasn't so pricey.
Chuck Gerner
6th Jul 2015
Big Guy, Best Quilt
I am 6'2", 300lbs., and I have been using sleeping bags as half-assed quilts for years due to the insufficient diameter. This always led to drafts, hot spots, and constant rearrangement while sleeping in-country. For my birthday my wife ordered me the Revelation and it came right before a five-night Sierra Nevada trip this past June. The footbox only needed closing on one of the nights when it dropped into the teens. The rest of the time (I would say 20-30 at night) I barely needed any clothing under the quilt. I didn't strap it down at all; just draped it over me and let the design do the rest. It didn't shift, didn't bunch, the fill didn't drift or settle. Between the sleeping pad and the quilt, I could've been at home in bed! Bottom line: more performance and value than designs costing twice as much.
It is everything it promises to be!
I purchased a 20 degree Revelation with Downtek, in a XWide width. I am about 5'9" and 212 pounds, with wide shoulders for my height. I also toss and turn, and am a side sleeper. This bag, coupled with a 25" wide Exped pad was extremely comfortable on a recent 4-day Sierra backpack. I used the pad straps and left the foot box zipped. Not once did my tossing and turning 'twist' the bag, it allowed me all the freedom I needed. Build quality appears to be first rate. I am extremely pleased with the purchase!
Great, lightweight alternative to sleeping bags
After hearing so many great things about Enlightened Equipment quilts, I decided to order a Revelation in Regular Length, XWide. I became nervous as the expected delivery date was close to my backpacking trip departure, but they worked with me to get my quilt to me in plenty of time. I was very pleased with the customer service before my quilt even arrived. The workmanship was great, and the weight came in very close to the advertised weight. I like that it came with stuff sack, storage sack and pad straps, which I have not yet used. The quilt is quite versatile, and the foot box is just the right size. I fount the multiple snaps, which allow you to secure it around you, to be a nice touch. The quilt worked great on my trip, but I have not tested it down to its temperature rating. I definitely recommend this quilt and wish I would have discovered them sooner.
Eric Nelson
26th Jun 2015
Love this quilt
Just got back from my first extended trip with this quilt and love it. Was out 10 days with some friends along the PCT and even under the temp rating this quilt kept me very warm throughout the trip. Cosmetically/mechanically it held up great as well. Lots of compliments on my styley bedding too!
Revelation
After receiving the quilt I was somewhat sceptical that it could be as warm as it was rated. However, after a couple nights out in 30 degree spring nights I realized the quilt was every bit as warm as it's 20 degree rating. I had to unzip the footbox because I was so warm. I love the versatility of the bag. I am able to unzip it completely and still use it almost as a sheet on warm nights. The quilt itself seems very durable and has a well thought out design. After ordering the quilt I planned a trip out of state during the same week of the scheduled completion time. I was hoping to get it in time so I thought I would give it a chance and email the company. They told me not to worry and that I will have it. Instead of shipping it as scheduled the following week, they shipped before the weekend and I was able to use it. The communication and customer service at enlightened equipment is great. They will do go out of their way to make their customers satisfied. Thank you Enlightened Equipment, I love the quilt
Great quilt. Straps need some work
After a few nights at 9000' in the Sierras, I can't say enough good things about the quilt. Super lightweight. Warm when it needed to be. It turned out to be quite warm for 1 of the nights and I was able to open everything up and keep comfortable. It would have been a hassle with my old mummy bag. My only complaint was the straps and strapping system. I was expecting some adjustable straps instead of the elastic ones. The problem with the elastic straps and my inflatable Neoair pad is that the straps squish the sides of the pad in. I also got two strap loops instead of one loop and one long, open ended strap. I'm still trying to figure out how to best attach the quilt to the pad.
Almost perfect!
I recently bought the Revelation 50F and I'm superglad to have it. After a lot of thinking and testing with old sleepingbags I choose a Regular/Slim model. Although I toss and turn a lot when I sleep, I still think both the lenght and the widht is enough for me (I'm about 5'11 and 155 lbs.) The temp-rating is quite generous, my first night with it turned out to be in the low fourties and I still sleept comfortably, the only extra protection I used against the temp was a thin beanie. There was a little condensation from the tent on the quilt in the morning, I hang it on a bush for about ten minutes while breaking camp and when I come back home the quilt weighed exactly to the gram the same as when I did the weigh-in when I received it. The weight was spot on the specs, the strap to attach it to the pad works as a charm and it's very reasonably prized. (I couldn't talk myself into buying the Rev Elite and pay nearly 100$ more to gain 2/3 of an ounce!) So, it's superlight, comfy, warm and more waterresistant than I dared hope, not overprized and on top of that there's a god customer service. What's missing to make it perfect? In my opinion, only the packbag. The big storage-bag is good, but the packbag is a bit oversized. I switched it for a Cuben fibre bag at 1/3 of the weight and half the volume, and still I can compress the quilt to about between 1/2 to 2/3 of the volume of that packbag. When making as good a quilt as this, go the extra mile and add the perfect packbag too, and I would give 6 star if i could! :-D
Definitely Worth The Wait!!
I'm a side/stomach sleeper and I could never find a sleeping bag that didn't make me feel claustrophobic. I looked online at the premade sleeping quilts but none were quite what I wanted. I ordered this quilt and was amazed by the quality when it arrived! From the custom colors to the size choices it's great(got mine in extra wide/normal length). I'm 5'10" and it is plenty long! The width is huge and I have plenty to wrap all the way around me and it still fits in a compression sack about the size of a football. Just got back from a week long charity bike ride and was warm and comfortable all week! Thanks Enlightened Equipment!
Early June in the High Sierra:
I backpacked with a heavy synthetic-fill Marmot bag for years, and after reading about many folks' experiences using quilts I just had to try one out. I picked up Enlightened Equipment's Revelation (20*, reg. length/width, I am 5'10", 160lbs) and it was AWESOME. Its weight, pack-ability, warmth, comfort and versatility made it the perfect piece of gear for my early-June section hike of the JMT, from Mt. Whitney to Lake Edison. We had night time temps from the 40's to the high 20's and I can say with complete honesty that I was never once even remotely chilly when bundled up inside my "blanky." Dew was easily shaken off in the mornings, and, draped over a bush in the weak morning sun, the quilt was dry by the time I was ready to stuff it back into my pack. The Revelation is the first quilt I've used, so I cannot speak to other manufacturer's products, but I can tell you that communication with Enlightened Equipment was quick and clear (they made sure I had the quilt in time for my trip; I was sure to order within their stated delivery time-frame), and their product is well-made, with excellent stitching, light and durable fabrics, and lofty warm down. I plan on outfitting Dad, Brother, Girlfriend, and Best Friend with these things, and I'm confident they'll get years of use and enjoyment out of them. Thanks to all at EE for such a great product and the impeccable communication/service, you've got a happy customer here.
Dave Prefontaine
17th Jun 2015
Exceeded my expectations!
When I ordered the Revelation I knew it was going to be good but how good was the question. I ordered a 30 with downtec down and weather resistant strips. On the first night of use under my tarp it was a crisp 20 degrees and clear up in the alpine, I never would have known if I hadn't had a thermometer. Toasty warm all night. Second night was quite a bit warmer but the clouds rolled in and I could feel the moisture on my face. I new the bag was getting soaked and I prepared for a rough wet night. To my surprise I woke up at 6am and I was snug as a bug all night. The downtec down did its job perfectly. The bag seemed to be drying throughout the night with my body heat. Since then I have no worries about taking this bag anywhere at anytime of year here on Vancouver Island. If your thinking of this bag just get it, you won't be disappointed!
Outstanding
I purchased a rev 30 and I couldn't be more pleased. It's light, and very well made. It seems like it is much warmer than the rating, but I haven't had an opportunity to test near the limit as yet.
earth biscuit
10th Jun 2015
comfy and super light!!!!
Love this bag after a week in the smoky mountains....very easy to attach to sleeping pad and kept me comfortable at night. Packs down small and is awesome light...made in America by goodness.
Light, Fluffy, Wonderful
All around fantastic, only used once so far, but it packed down nicely, feels wonderfully warm and provides a great degree of freedom and mobility that my former mummy style bag lacked.
Very good , warm, quilt but don't like straps
I took the Revelation (+30 degree) quilt on the Camino de Santiago. I didn't want to use the provided sheets or blankets in the albergues. It was lightweight and warm and did the job. However, I did not like those straps used to help keep the quilt sides together. I ended up just not using them. I would have preferred snaps over the straps. Overall a very well made, and well priced, product. Have recommended this product to others.
Dean Roskosz
3rd Jun 2015
Quite Pleased
Here are the details of my order: I went with the 800 DownTek GDD, rated to 20°F, Length: Long, Width: Regular, Inside Fabric Color: Charcoal 10D, Outside Fabric: Forest 10D, Weather Resistant Stripes: Steel Grey 20D. I am 6'1" and 200 lbs. The quilts covers me well, and I sleep on my side. I haven't used it in cold weather yet, but I've been very comfortable during nights down to about 40 degrees. I suspect I'll still be warm down to 20 degrees or so. The quilt is exactly what I hoped for: it's warm, light and beautiful.
Simply the best piece of outdoor gear I have ever bought
I had this shipped to Australia - I love it. The value is incredible. The craftsmanship superb. This thing weighs under 600 grams - for its price it feels impossibly light - and gloriously warm (pair it up with a silk liner and the sleep quality is pure luxury). If you're dithering on making this purchase, don't. The only drawback is the time to make and ship it!
Outstanding!!
Luxurious loftyness with a weight that leaves you wondering if you forgot to put it in your pack! I couldn't be more pleased with my rev 20 top quilt, especially after testing it at 10000ft in the pike national forest, in wayyyy less than ideal conditions. Despite a night of high wind driven rain and slush, and temps at or below the rating of the quilt, I stayed snug as a bug with it zipped up and held firmly to my sleeping pad with those nifty straps. Some combination of hail/rain/snow managed to penetrate one side of my tarp shelter but the 20d camo outer shell and downtek fill held strong! Unzipped and wrapped it around me as an extra layer of insulation in the morning to get nice and toasty for the slushy hike back. A now indispensable part of my setup, this is a quality product that I recommend to everyone on the trails here in Colorado. I was very pleased with every other aspect of my order as well, customer service is top notch! I will definitely be ordering an under quilt for next winter so I can hang year round!
Nate Davidson
28th May 2015
Light, warm, top quality
I've been very impressed with the Revelation quilt. The materials and craftsmanship are first rate, and the ability to customize a piece of equipment to perform to your specs- and have it perform this well- is very nice. The price is nice too. The wait (all of 7 weeks for my quilt) is most definitely worth it. I use the 30 degree 800 GDD quilt with a Thermarest NeoAir X-lite mattress and MLD Superlight bivy and I'm comfortable well into the 20's.
unicorn science
Im still baffled at how light this quilt is. the stitching is superb and the colours between online and in your hands is pretty accurate. I've had it out in about 5c to 10c with shorts and a t shirt and i was comfy... I ordered a 20 degree bag. 20d dark grey exterior and a 10d forest green interior. It packs down amazingly small with the supplied stuff sack...im sure with a compression sack you could eek out even more. Im about 5' 9" 200lb the regular length goes up to about my eye level, and the wide width is just right as im fairly broad shouldered. Coupled with LW exped ul9 this is a kickin sleeping arrangement.
Eugene Fabian
25th May 2015
light and warm
I've used this twice and I've been very satisfied with the weight to warmth ratio. I'm still starting out in camping but this has been a great addition. I can't comment on how strong the fabric is but I think I have to handle it with care as it feels that it can rip if I snag it on my fingertips. However, so far so good and I hope it'll last me many warm months. Gave it 4 coz of the light fabric, but it's there for a reason.
Michigandave
24th May 2015
My second Revelation and it's amazing!
I've been using a RevX 20 as a hammock topquilt for about 2 years and it was a no brainer to go with Enlightened Equipment again when I was in the market for a 40 degree TQ. I went through the order process and picked out a regular/regular with no overstuff, coyote brown & charcoal. The fabric is very comfortable and soft. Before I took it out into the backcounty, i wanted to do some backyard testing and took it down to 31 degrees. I slept great and knowing what it's capable of immediately built my confidence. So far I've had it out for about 7 nights and am very happy with my purchase. And, as always, quality & stitching is top notch!
Very happy
I purchased the Revelation quilt to replace a synthetic fill bag I have been using for backpacking and couldn't be more pleased. The quilt weight is awesome and it fits into my sleeping back compartment in the pack way better than the old bag. Finally got to use the quilt on a trip this past week and found it to be very warm in night temps of high 30's to low 40's. I am using it in conjunction with a Klymit insulated pad and the pair work together perfectly. The quilt and the materials are very light weight, so I am using caution when rolling, folding and stuffing the bag, but have to say it is a great buy.
Pleasantly surprised!
As a pretty cold sleeper I was a bit nervous to switch from a mummy bag, but went out on a limb to try this quilt to save weight and space while on a tight budget. I got the 10 degree quilt, and my first night out the temperature dropped to the mid-teens. I used it with a Big Agnes AirCore pad, and for pushing the rating limits, I would say the worst I ever got was slightly chilly/mildly drafty. I have since finessed how I set the quilt up and have never had an uncomfortable night so far! Very happy!
Craig Easterday
8th May 2015
AWESOME QUILT
I have been transforming my backpacking style to ultralight over the past 2 years. I bought a 20 degree Revelation and loved it. Recently I bought a 40 degree for warmer weather. It is feather light and keeps me warm well below it's temperature range. You will not regret buying a quilt from EE.
Great quilt great sizing options very warm.
I own quilts from 3 of the bigger quilt makers this one is my favorite hands down. I'm 6ft 290 and the wide worked great for me sleeping on my side.
Exceeded my expectations!
I am a 5'5" 130 lb. female and I purchased the 800GDD 20 degree regular length revelation quilt. Love the feel and lightness of this quilt! The coldest I've used it is the lower 40s and it was nice and toasty. If it is warmer at night I use it unzipped and laying open with plenty of room to toss and turn. When cooler I strap it to my pad (with provided straps) and zip the foot box. Long enough to pull up over my head. Luv luv this quilt! I ordered the charcoal/aegean blue which turned out slightly darker than my monitor showed which was a plus. I also order the same quilt in charcoal/sunrise for my daughter. The sunrise is closer to orange-gold than golden-orange, very attractive color.
Daniel Feldt
29th Apr 2015
30* Revelation Quilt
I am heading out onto the JMT late May and at this point it is too close to departure to order a custom bag so I ended up buying a 30* Revelation from the garage sale section. It was Pink, I'm a guy. I figured I could turn it inside out and it would be a manlier Coyote color, I was right. The bag is comfortable on the living room floor and although a 30* quilt is not ideal(I would like to have a 20* quilt considering it gets into the 20's in yosemite), it will be a great piece of gear to add to my collection or give to a female friend as soon as I am back and am able to order a slightly warmer custom quilt for myself. Who knows, perhaps this quilt will be perfect for the JMT. Either way, this is a high quality piece of gear at a bargain price compared to other companies. I am completely satisfied with my purchase and will be back soon!
Superbly comfortable, warm and light
Coming from a traditional mummy sleeping bag I was really surprised at how light, compact to pack and carry, warm and comfortable this is - its better than my normal duvet.
Just as great as my Revelation 20 Degree quilt!
This is my second Revelation quilt. My first was a 20 degree and this one is a 40 degree with some modifications done by EE that make it more suitable to my needs. I've had it on three backpack trips before and I couldn't be happier. Awesome quilt!
Way more than I expected!!!!
I bought this product because I am a big backpacker 6'2 250 and don't like the way other bags make you feel constricted. Well I can tell you that you have none of that with this product! First it is extremely light weight even for the largest size and very warm. The pad strap system was also a surprise as I had just planned to wrap it around me. I used the pad straps and connected the top and cinched it during a recent cold overnight trip and was very warm and comfortable! What a quality made product! If you are on the fence about ordering this product don't be, it is way more than advertised!!! Thank you Enlightened Equipment!!!
Awesome product
The product quality is exceptional. I got a 30 degree regular with 800 Downtek. Very light and compressible. I have not been able to test it to the temp rating yet, but it worked great at 55 degrees-very easy to regulate the temp by pulling my arms out or in. I kept the foot box chinched with the elastic shock cord. I did feel the zipper a couple of times when it got under me, but no big deal. Customer service was great-I had a trip come up within the due date and Peter ensured it arrived on time (just a day early, but it allowed me to take it). It's great to work with a small company who values product quality and great customer service. I highly recommend EE!
In Love
I called asking if a 20 degree or a 30 degree quilt would be appropriate, listing requirements for our situation. I was told a thirty would work and if there was a problem, then it could be exchanged anyhow…Wow, that IS talking to an honest knowledgeable owner and exceptional service. Although the manufacturer is in another part of the country, it is like buying local to me. A local craftsman creating custom work with a reputation. I bought an extra wide Revelation with the intent of putting two of us under it. I'm 5' 10" 165 and she is 5'7" and 125 give, or take. The extra wide fits wonderfully with we two, or just one of us and the savings made it affordable. I ordered the more heavy duty 20D camo outside and green interior with 800 Downtek GDD. When I got the box in the mail, I wondered if it was empty, it was so light. When I took it out, it was beyond what I had imagined. The quality, the loft, the technology, just the way it reacted when I tossed it around was amazing to me. I have spent many hours delighted and impressed with this amazing pound and a quarter quilt. We are now in our sixties and every extra ounce can take pleasure from a backpacking trip and create hazardous imbalance when climbing. With this quilt we were able to reduce several more pounds. I can now be a more nimble SUL. It is warm. Before I bought it I had read reviews stating that this company isn't claiming just thirty degree survival, it is thirty degree comfort and pretty accurate. I haven't used it below forty yet (Arizona Spring), but it has kept us exquisitely warm so far and that is sleeping naked together at just above forty in a net tent/tarp. In a couple of weeks, I'm heading up Mt. Lemmon, just to try it out in the colder elevations, give or take 9000ft., a low in the thirties. I'll report. I am confident that http://www.enlightenedequipment.com/ will make sure that you acquire the most efficient bag for your situation. It appears that it will perform deep into the thirties, just as I was told. If I have to pull on my thermals to meet that with comfort, it is no big deal. I also need it to perform in desert heat and we have been comfortable there. It just feels so good, so fluffy and light. It has been versatile from the bedroom, to desert hot springs (60F to 90F), a humid riparian canyon, and low of about 42F in the high desert grasslands. It compresses and rebounds with grace. There is no real effort to stuff it in the smaller sack. I can't say I love this quilt. It is more like being IN love! It is fun, efficient, durable, a real Rolls Royce and a pleasure. Jon Michael Tucson
Worth the wait, a perfect fit.
I heard about this company from a friend. I had lost a lot of my gear during an adventure race in AK when I swam during a river section and lost my boat. The revelation quilt was everything that I needed, and I have very specific needs in gear...it offered the versatility I wanted...I couldn't believe that is was customizable AND the price was so so low. I ordered dry duck down, 20 deg, WIDE. The temperature rating was true to form, and the quilt is wide enough for two people when I'm on an alpine route where every ounce counts. I have taken it down to around 5 degrees with a parka and puffy pants. The weight is awesome, the craftsmanship is spot on. Everything was perfect...I hope to enjoy this quilt for years to come.
Great quilt
I've used this now many times over a 70 mile hike and it's performed very well, even while getting wet from an unexpected drizzle; I got a water resistant outer and it does a pretty good job at protecting bag. It's also very light weight, compact, and versatile.
Perfect
Glad I switched to a quilt. Insanely lightweight, and comfortable. Got the 20 degree quilt, and it kept me plenty warm in temperatures right around that. Great quality, and great price. Highly recommended.
First time with a quilt and I'm hooked!
I purchased a 30 degree long and wide quilt. I'm 6'4" 190lbs and it fits great. I'm a side sleeper and the wide width gives me plenty of room to tuck the sides under me. I like being able to open the foot box or unzipper the quilt completely and using it as a blanket. When it's warmer the opened quilt will be big enough to use as a comforter for my wife and I in our 2 man tent. The pad straps are great I can roll around all night and the quilt stays in place. I also got the weather stripes at the foot and head of the quilt and after a serious rain storm it helps fight condensation in my tent. Still impressed by the warmth for the wieght of the bag I think mines around 19oz? Just did a 5 day backpacking trip in Shenandoah and had low 30's at night. I slept in base layers every night and was fine, one night I needed my fleece. The quilt got a lot of attention from my friends as they use sleeping bags. I'm happy with my purchase and would reccomend a E.E. Quilt to anyone looking to switch from a sleeping bag! I also wanted to say customer service was top notch I was very surprised to get my emails answered so quickly
Darren DeMeulenaere
8th Apr 2015
LIke what I see so far
I just received my Revelation. The bag is well made, and light. The loft on it blows away my other down bag, which I always froze in. In truth I have not had a chance to try it out, but will this summer, and will follow up with a more detailed review when I do.
Beyond expectations
I am a quilt convert, I love this thing! It is well made, easy to attach to my pad and super light. I got the 10 degree and finally had a good nights sleep without waking up once from the cold. I'm 5'5" and purchased the short and it's the perfect size for me.
Excellent quality, fairly priced
Received my Revelation 10deg and was immediately impressed with the construction quality, the light weight and the design. I am going to appreciate the quilt design over my sleeping bag as I like to sleep with the zipper partially open anyway. Very impressed, especially for the price.
Just what i needed
Plenty quality for any ultralightist who would weather save the extra 100$ from similar quilts.
ridiculous comfy
Took this thing camping with me last week. It was like sleeping wrapped in a cloud. Customer service was prompt when I inquired about shipping date. Totally worth the wait. Great product.
Morris Rainey
29th Mar 2015
Great Product
This was my first time owning a quilt and it will not be the last. I have used my 50 degree model twice, both times with the temperature getting down to 45 degrees, and I was very warm. I am a side sleeper and this quilt was extremely comefortable. When using a traditional sleeping bag I always wake up tied in a knot, but not with this quilt. After hiking all day the last thing I need to do is work during the night also. This quilt makes for a restful night.
Ian Brookwell
24th Mar 2015
Great Product
I initially ordered this in an olive and red combo, I didn't like the color so I emailed CS and they took care of it with no problems! the Temp rating is pretty spot on and its hard to believe that from such a light product. The top drawstring could be offset because when I sleep on my back it tends to get in the way. other than that minor detail this product is pretty much perfect.
Gets the job done
Stuff sack is a bit large, connector straps/clips are a bit weird, but these are quibbling complaints. It performs as advertised, end of story.
Well made and oh so light!
In my quest to lighten my pack load I came across enlightened equipment quilts. They came highly recommended from a gear review site I trust. This is my first quilt, having always used sleeping bags previously, and I love it. I needed it for an upcoming trip so I ordered a pre made option rather than custom, although I would have made the same choices anyway. Arrived in NZ the following week in plenty of time. My first impression upon opening the box was the quilt is very well made and oh so light! Clearly these guys take the time to get it right. Only used it once so far and it worked perfectly. I strapped it to my exped mat and had a comfortable night at a great temperature. I sleep in a silk liner and was able to move easily without losing the quilt. I look forward to many more trips with the quilt. I ordered the stock 40 degree option (comes with down tek) in a wide/regular length. I am 6'2" and 190lbs and the width and length seem right for me. I also prefer to be cooler when I sleep so the 40 degree option is perfect and I can also increase the warmth by clinching the top and bottom of the quilt, or using a thicker liner / thermal base layer if needed. Bottom line...This is my new favorite piece of gear.
The warmth of a bag without feeling claustrophobic
I bought the quilt as part of my cold-warm sleeping system for a 2015 AT hike. Testing it out, I found I was comfortable in the 20 degree quilt when the air temperature was 8 degrees. Yes, I was also wearing the down booties from Enlightened Equipment, wool socks, fleece pants, fleece top, down jacket, and Enlightened Equipment's down hoodlum. But again, I was comfortable, not cold at all. I love the fact that I can stick an arm or a leg out if I start feeling hot or pull the quilt tightly around me if I start to feel cold, or add more layers and still be fully covered by the quilt. I am 5'3.5" tall and weigh 190 pounds. I like to sleep on my side curled up. So, I ordered a Revelation short length and extra wide width. As a side sleeper, I can pull the short length over my head if I want to and the extra width fits nicely around me with room to spare. The quilt compresses down to about 12" long and 6" wide and then expands really quickly. There is only one negative. The colors on my screen are not quite the same colors as the quilt (I got sunrise on the outside and navy on the inside). The sunrise looks more like the burnt orange and the navy is darker but the colors look really good together, it feels great, the craftsmanship is excellent, it washes well, and I think it was a great buy. One last thing, the customer service at Enlightened Equipment is fantastic. My questions were answered quickly and when I made a change to my order it was processed smoothly. I will buy from them again! <Note From EE: The Hoodlum and Booties use Climashield Apex synthetic insulation, rather than down>
exellent quilt
I recently got the revelation in preparation for my AT through hike. After researching for countless hours, I found the revelation to be on par with many of the top quilts out there and far cheaper. I paid a little extra for the downtek and even got to choose my colors. I'm super pleased with its performance in cold weather and my friend who spent $450 on a Nemo is super jealous of my quilt. Awesome product, great craftsmanship and materials.
great quality and value
Very pleased with the revelation, custom made for me, quality is great and with the value I'm even more pleased. This is my first quilt but it's been very comfortable and I don't miss the bag at all. Top it off with a pound out of my pack. Customer service and delivery were top notch. Very satisfied.
Douglas Pecot
9th Feb 2015
hands down awesome!
In love with this quilt. Will be taking the 10 degree model on an AT nobo thru hike. I've been testing it with some one nighters, abd the downtech is holding up very well! Even when it gets quite damp, still performs like a boss.
I'm sold on the Revelation quilt
I'm a side sleeper and move around when sleeping. The Revelation quilt is more comfortable than a traditional mummy bag and not at all restrictive. Being a broad shouldered guy, the EE quilt provides the space, comfort and warmth I need to sleep well. The warmth rating I ordered was right on. I recently used the quilt on a 25 degree night, the quilt is rated for 20 degrees and I was comfortable all night. I like the Revelation quilt because I can adjust the draw cord at the bottom to the temperature I am sleeping in. The quality is unbelievable. I am very satisfied with my purchase.
Magic 'hellkat' Dinsmore
29th Jan 2015
Camo-Quilt Dreaming
After 6 thru's and 15,000 NST miles I finally got a quilt. Got an XL + XW with the cool looking camo print. I love my Enlightened Equipment quilt. Can't wait to use it this spring in Glacier. hellkat
Christopher A Wilson
26th Jan 2015
Perfect in workmanship and function
I am 5 feet 10.5 inches in height and 150 lbs, with a chest girth of 38 inches. I am a "cold" (little body fat, and prefer to cover my head), restless (cannot sleep without sturdy earplugs), side sleeper. My comfort rating for a bag is typically 20 degrees F above the EN lower limit. I ordered the 0 degree quilt in size long and wide for use as my three cold seasons bag (fall - winter - spring). Perfect fit for my needs. I used it recently on a short section hike of the Appalachian trail. The nightly low temperatures were 20 - 25 degrees F. I was very warm with the footboy zipped and the rest of the quilt simply used as an open quilt unattached to the Neoair Xtherm mattress and spread out a little for ventilation. Absolutely never a hint of a cold feeling all night. And even better, I was not too hot at all, as I would have been in a fully zipped mummy bag. I highly recommend this quilt and this company. The quality in workmanship is well worth the very reasonable prices and the very reasonable fabrication time.
The quilt rocks.
Purchased a garage sale quilt. Camp 20d with 10d inner with Downtek. I have owned three different quilts and slept with and thinsulate poncho liner in the Army for years. I hate sleeping bags. It was sent out fast but USPS lost it in transit so I got it right before I had to leave on a trip. I barely go to look at before I left. When I arrived I was impressed but I have been impressed before so I went to bed with an Arcteryx Atom on and fleece bottoms on as a precaution. 45 minutes in I stripped down to my shorts and t-shirt and slept the rest of the night. Everyone else was talking about being cold in the morning but I was not. What a great buy!
Ken Morefield
12th Jan 2015
awesome quilt!
Enlightened Equipment makes a really quality product for a great price! There customer service is pretty stellar. I bought my quilt long and wide to fit my 6'2" frame. I move around a lot when I sleep, and can't stand being confined in a mummy bag... This quilt is just what I needed.
Great Quilt from a Great Company
I am 100% pleased with my Revelation Quilt. I originally ordered a short/ xwide quilt with a 20D outer in 30F. However while waiting for the quilt I began to worry that the xwide would be too big. After a few emails back and forth I decided to change my order to a wide instead. Even though the material had already been cut for the quilt EE was very gracious and changed the size for me. EE did advise me that this might delay my order, which was to be a Christmas gift from my daughters. I was delighted a few days later to receive my quilt right on time, with no delay. The quilt is great! The size is perfect for me (5'6" 200lbs). As a side sleeper I can curl up completly underneath with my head completly covered. I love that the snaps and drawstrings allow so much freedom to get the fit just right depending on how I'm laying. I was able to sleep out in 27 degree weather and found the temp rating to be spot on, wearing lightweight thermals and a stocking cap. The pad straps work great on my self inflating pad but squish up my zrest closed cell foam pad (only when not laying on it) not a real issue though. Can't wait to get out on the trail more and this quilt will help me do that while dropping 2lbs to boot!
Same Quality as always!
This is my second quilt from Tim. First one purchased couple years ago was a 20 degree Revelation. Just recently got a 10 degree. I am a 6' 200lb hammock sleeper. The long always does well for me along with regular width. The quality, weight, and price are 3 things I look for. Enlightened quilts have them all. Design and materials seem to keep getting better.
Wonderful product...couldn't be happier!
This is my first quilt. After a doing a ton of research on light weight sleeping options, I decided to go with the Enlightened Equipment Revelations quilt. The product arrived quickly and met all of my expectations. I like all the customizable options. Now, I can't wait to use it! I would highly recommend this product and company and look forward to doing business with them again.
a thing of beauty!
I got the EE Revelation, 20 degree, regular length,wide width The quilt arrived on time and looked perfect when I got it. EE answered all my questions during the buying process quickly, and helped me decide what was best. Used it this weekend, temps in the upper 20s. I regularly use a liner, and wore long johns because I always have to get up for the call of nature. Loved it. I was worried that it would slip off because I roll around at night but that didn't happen, even though I only clipped one side. Anyone thinking about going with a quilt, I highly recommend EE Quilts
Very good sleeping quilt
I'm looking for the ultra light sleeping bag before. That is very nice sleeping quilt and true of weight. Many thanks for upgraded to 800 Downtek. I will recommend to my friend~
Scott Parson
11th Dec 2014
Sleeps like your favorite blanket
Love my Revelation!! Used it for the first time this week and slept warm and comfortable. I can sleep with it just like my favorite blanket at home, curled up on my side with it tucked under me. It meets all my requirements, warm, light and comfortable. Thanks Enlightened for a quality product.
Charles Ciccarelli
1st Dec 2014
Better than expected! I love my quilt!
Brand new to the world of down sleeping bags and quilts, I was looking for something that was both super light weight and would keep me comfortable at the same time. Before purchasing this quilt, I researched at least a couple dozen other brands of both sleeping bags and quilts. As a result of several youtube reviews, I finally decided on a down quilt, and ultimately, one from enlightened equipment. I'm a rather large guy (6' 1" and 230lbs) and chose to size my quilt based of the recommendations on the website; absolutely perfect by the way. The quilt I ordered was the 20 degree, basic 800 down one. Since my quilt arrived, I've been able to field test it several times. I'm a soldier stationed in Korea and temps have already dipped into the teens here. In addition to regular field exercises, I love the outdoors and spend my spare time camping and hiking. Using this quilt in combination with a Thermarest Neo-Air Xtherm sleeping pad, I have been beyond warm. Anything above 35 degrees or so I start to sweat (just need to leave a little open to be comfortable), but 15 - 30, and it's perfect. As for design, I think that Revelation is just about as good as it gets. the zippered footbox is awesome! When used zipped up, it works perfectly with my sleep pad. Its great at the house on cold nights well just sitting in the lazy boy. I like to use it unzipped as well on my bed on those same cold nights. If you want a great quilt that you can use on your own when hiking (zipped) or with a partner when car camping on a larger two-person mattress (unzipped), then the "Revelation" is probably the option that you would like the most. I am more than happy with my purchase and hope that this quilt will last for years to come.
Awesome quilt!
I took this on a recent 3 day canoe trip and was very happy with it. It was very light and packed down small (2/3 of an 8 liter dry bag). With this and my insulated pad (Big Agnes 48" Air Core Insulated Sleeping Pad), I have found a new comfort level when camping! I previously had a 15 degree mummy bag and as a side sleeper, it wasn't the most comfortable. With the mummy bag, I had less ability to vent when it was warmer. The one thing was that I ordered a 20 degree quilt and when the temp dropped down to around 40 or lower one night, I could start feeling the cold. Granted, I didn't have thermals on, but if you hate being cold, go for the lower temp quilt. It's so much more comfortable then higher priced, heavier mummy bags.
Awesome piece of kit!
Background: I have 20+ years in airborne, ranger and special forces units and I've spent many nights sleeping in cold conditions and carrying all of my heavy gear with me in my ruck. I've just recently gotten into ultra light backpacking and made a decision to purchase a revelation 20 degree quilt (800 fill waterproof down) after spending months of research. My goal was to purchase a multifunctional lightweight quilt that could be used for civilian backpacking, military missions or in a military transient hooch while in Afghanistan. (IE, Multifunctional) Enlightened Equipment's waterproof down option solves the historical problem of down getting wet and losing its insulative properties. The quilt concept is much more comfortable than a normal sleeping bag, but weighs less than a slim uncomfortable mummy bag. Pros: Ultra lightweight, highly compressible, multi functional, ultra comfortable, easy to prevent overheating (Essentially a high tech, über warm poncho liner that's good down to zero degrees) Con: none Bottom line: if you want an ultra lightweight, warm and extremely comfortable sleeping system, I recommend purchasing this quilt without further thought or worry. Recommendations: it's easy to vent this quilt to prevent overheating. I puchased a 20 degree quilt to use in the Appalachian Mountains, but I wish I would have purchased a 0 or 10 degree quilt to use in extremely cold environments, because it's very easy to prevent from overheating with this quilt and for a nominal fee ($40 for an additional 20 degrees and a tiny weight gain) I should have gone with a warmer quilt. Recommendation: I like the idea of a Revelation over an Enigma because you can unzip the quilt and turn it into a blanket if you're using it in a cabin or hooch environment. My quilt: 20 degree revelation, 800 fill waterproof down, regular /wide, water resistant stripes in 20D, inside and body in 10D fabric. (My size: 5'11", 200 lbs, side sleeper). (This size quilt is a perfect fit for me) My kit: - Therm-a-rest X-therm air matress works great with this quilt, results in a very wam and comfortable combo. - Sea-to-summit E-Vent size small compression bag works great with this and can easily also hold the Hoodlum and the attachment straps. E-vent size extra small just barely works for my size quilt, but without the Hoodlum. (Recommend Small vs Extra Small E-vent)
Initial review....more detailed one later!!
I purchased this as a Christmas present for myself and told my wife I wouldn't use it until after then, but ended up going on an overnighter on the AT and persuaded her to let me use it for this one trip!! So the review is only based on this one trip, but I'll follow up with another review once I've used it several times. I gave the Revelation a quick test run before departing on the trip, and just loved how it's made....top-notch craftsmanship, very lightweight, and works so well with my NeoAir sleeping pad. It was in the mid-30s during this overnighter and I wore both synthetic long undies and a LS shirt; I attached the quilt with the clips near the edges of the pad and cinched it snugly around my neck, and slept comfortably all night with no noticeable drafts or other concerns!! I can't wait to try this again, especially in in colder temps, but I couldn't be more pleased with my initial experience!! Job well-done!!
Nahum Shmushko
20th Nov 2014
YESSSS....!!
I can move again... Thank God,and thank you EE.
Excellent quilt
I'm a warm sleeper who always used my sleeping bag like a blanket anyway, so I've wanted to move to a smaller quilt for years now. The Revelation was exactly what I wanted, unbelieveably light and so much warmer than you would think. I got my quilt made to go down to 40 degrees, but it was more than warm enough when temps dropped below freezing on my last trip. I'm 5'10 and sleep on my side and stomach usually, and had no issues with the Regular size when paired with my NeoAir Xlite. Oh yeah, the craftsmanship on the quilt is amazing too, perfect seems and well thought out snaps.
Great quality product
Purchased a quilt from enlightened equipment after hearing nothing but good things. Took a little while to get, but that can be expected with made to order quality products. All I can say is that it was worth the wait. The quilt is very well made and kept me warm when I used it. If there is one recommendation I can make to side sleepers who are both tall and have wide shoulders, get the extra wider version.
Great Product
This sleeping back is the lightest and warmest one I've ever had. It's well worth it. It kept me quite comfortable in the low 40s. Note: I'm 6'1", 180 lb and needed to exchange the standard width size since it didn't cover me completely. The fact that I'm a side sleeper might have affected this. The company was great and only charged me for the return shipping on the wide version. The new one seems to work wonderfully and I look forward to trying it out in the spring.
great value
I am curious as to what type of sleeping pad EE recommends for quilts rated for freezing temperatures. Since EE makes quilts that go WeLL below the frost mark it is imperative to have quality insulation in your mat setup. in an effort to save weight, as we all know, quilts eliminate what would be the underside of a sleeping bag. this in turns means you will lean heavily on your mat/pad for equal ( & > ) warmth to your quilt. With additional measures having to be taken for the loss of underside warmth on what was a tried and trued pad system, I question my weight savings. If you haven't figured it out yet, the problem I ran into was keeping warm on my underside. My mat setup had previously gotten me down comfortably to around 10 degrees F. with a Heavy and cheap box store zero degree synthetic bag. With a 10*F quilt from EE and the same mat setup I struggled to keep comfortable @ 30*F. As for the product itself, initially I perceived it to be more fragile in build and material then some of the other cottage quilts I've acquired over the years. After several weeks alone in higher elevation, late fall back country, I've come to fully endorse my 10* Revelation 800fpd quilt. It proved to be durable and trust worthy. The Dri Down and ultra light nylon stayed fairly lofty even after several days of nasty, wet, and unavoidable weather. In addition, after many mornings of terrible condensation I found my quilt was able to dry out surprisingly quick each day during lunch. By far the best features of this quilt are its baffle design and price point. I will not hesitate to recommend this quilt anyone interested in quilts nor will I shy away from buying another. THANK YOU EE. I hope this review is fair and satisfactory.
Simply the best!
!!!ATTENTION!!! THIS IS A VERY IN-DEPTH AND QUALITY REVIEW! First off, let me say how wonderful your customer service was! There was a little bit of a mis-hap early on. But the next day it was cleared up and taken care of so easily and seamlessly! Thank you! Also this is definitely the best bang for your buck. These are the absolute ROCK BOTTOM PRICES you will find ANYWHERE and the pieces are freaking custom. And now onto the product! First a little bit about the sizing. I am 5 foot 6 maybe a little closer to 5 foot 7 and I weigh roughly 127 lbs on a good day. I ordered the SHORT LENGTH and the REGULAR WIDTH and 800 fill power down in the 10 degree variety. When I lay down in the quilt I have a perfect little bit (about 2 inches till I reach the bottom) and have a nice comfy amount of wiggle room for my feet and it comes up to around my eyes. And as for the width i have a nice bit of room to wiggle around (because I toss and turn ant night) but it still stays pretty close to me so I really don't loose any heat at all! OK! Now onto my first impressions... WOW! This quilt is so lightweight I truly wondered if the whole thing was in the package I got. Right when I un-boxed it I immediately wanted to play with it. Once I fully opened it, it lofted up really quick and was SUPER WARM (I ordered the 10 degree option). The Phantom Nylon material is very slick very soft to the touch, it's super comfy! I really like the idea of the vertical baffling. I first saw it with a marmot bag and fell in love with it. And the truth is that it really does work better that traditional baffling. And it looks really nice too. The zipper on the bottom is really nice and works really easily and the cinch chords work pretty easy too. Overall this quilt is made with top notch quality in mind and extreme lightweight in mind. Int the box it comes with a HUGE storage sack which is perfect for my gear closet and the stuff sack is really nice and lightweight and when fully stuffed it is about the size of (if you can imagine it) a 1 and 1/2 gallon milk jug and is a perfect fit for the bottom of most backpacks. However there is even more ability to compress even further! I put it in a 10L eVent compression sack and I get it down to the size of a small basketball (like the ones you win at the boardwalk)! The only complaints I have are two very minor things. The first that I have is that I wish that the cinch lock on the stuff sack held a little tighter because sometimes when I would put the quilt in the stuff sack and cinch it closed real tight, it would slowly start to loosen up, but it wasn't a problem for long because I just use a totally different stuff sack now. And the second one isn't even a real complaint just more so me being picky, and that is that I wish that the package did come with a little length of shock chord or 550 chord or something like that. But other than that I am absolutely in love with this quilt. It's the best bargain, best quality, and In my pinion the best sleep system piece on the face of the planet!
Awesome Product
I purchased the extra long extra wide and it was just big enough for my girlfriend and I for an overnight trip Incredibly light and yet still very warm. We even use at home. I would without question recommend their product. Just make sure you give enough time when ordering if you plan on using it for a planned trip. At least four weeks to be sure.
First quilt!
The quilt came just 3 weeks after I ordered and it looks great! The sizing and the quality was more than I expected. I have not had a chance to use yet, but from all indications, it is going to be exactly what I have wanted. 27 oz for a 20 degree bag sure beats my sleeping bag at 3 lbs and a lot more room.
Revelation is a great product!
I've only used it for a 2 night backpacking trip so far, but it has been great. This is my first quilt. It is very lightweight, well made, great quality and just as advertised. I'm 6'2", about 200lbs and ordered a regular length/wide 20 degree quilt I'm a side sleeper and found this to be plenty long and wide enough for me. I sleep on the ground in a tent with a inflatable mattress pad. I used the pad belts one night and the 2nd night without them, both nights were fine. The footbox when zipped up is warm and toasty. I'm looking forward to many future trips with this quilt. Thanks!
Jerry Garner
6th Oct 2014
Great quilt - very well made, warm and light
I have used my quilt for a couple of trips now. Great product, nice and warm, and very soft. I would not hesitate to buy another one in a different temperature range in the future. Thanks for you great service to the ultralight community.
Lightweight warm & High quality
I'm quite impressed by the revelation. I got a 45 degree quilt and love how light weight it is. Plenty warm enough for summer camping and very high quality. I'll be buying a warmer one in the future.
Light and warm.
This is my first quilt and after two trips with it I am very happy. Warm, comfy, light , and versatile. I was worried the clip/strap system wouldn't be quite up to par with some of the more expensive quilts out there. Turns out they work great. One night was much colder than expected and below my quilts temperature rating but the straps did a great job of keeping the quilt tucked nicely to prevent any drafts. Very happy with the product.
Such a good product!!!
I purchased the Rev 20 quilt with duck down in the long/ wide size. First time sleeping with a backpacking quilt was amazing! My legs felt so free to move around and get comfortable. I move a lot during the night and the straps held the quilt to my pad and kept me warm all night at 12'000ft near Mt. Whitney. Never sleeping in a mummy bag again. Build quality seems top notch. the thing is practically weightless and I can compress it down to the size of a cantaloupe. Thanks for such a great product!
Amazing Value
I'm very happy with this purchase. I had to return once because I chose a wrong temperature and they were very accomodating in the process. I went with "wide" option on the replacement order, but I think they sent me "long" instead. I didn't mind much so I didn't bother returning again. Anyways you won't find such quality quilts at this price anywhere else. Amazing value!
Great product and value - especially since you can customize
I brought this quilt up to the BWCA and temps got down in the low 30s. Toasty and warm. My sleeping style works better for a quilt (I like the freedom to sprawl out from the quilt). Great value given the high quality of the product and the ability to customize as you like.
This quilt is a really good idea
I spent my youth breathing into the hood of a 6 pound synthetic mummy bag. This quilt is so much better. I ordered it on 7/26, received it 8/19, and tried it out camping at Barview Jetty in Oregon. Wearing a base layer I was warm and comfortable on a Thermarest, wrapped in the quilt. I got the duck down 30 degree version, regular length, regular width. I am 6'1" tall and it fits fine. The material is smooth but not too slippery. The Revelation is clearly built for ultralight backpacking: the straps and fasteners are smaller than I expected. I like how the foot box expands to a flat blanket. I like that the quilt ships with a stuff sack and a storage sack. Maybe I'll review this again after taking it backpacking. That will be the real test.
Exactly what its supposed to be
Got the 20 degree 800GDD in long regular with the 20D. Fits me (6,1 - 190lb) just about perfect. Compresses very well, straps fit great on a full sized therm-a-rest. Went out for a few nights around 11K and temps dipped into the low 20s. No problems with the warmth. Highly recommended. Previously had a NF bag thats now for the kids. The EE bag is much better for only slightly more in cost.
Happy Customer
I used my quilt for the first time on a bow hunting trip in Colorado last week. I was getting worried that it wouldn't be delivered on time, but it made it here in plenty of time. I was very happy with the quality and workmanship, and it kept me comfortable and warm even on the colder nights. Best of all, it packed into a small sack that was easy to fit in my luggage. Thanks for making such a great product. I highly recommend it and I look forward to using my new quilt for many years to come!
Perfect
My new go-to 3 season quilt for temps down into the teens. I just got back from a trip on the HST after ordering an in stock duck down revelation (20deg - R/W). Perfect service from EE, no regrets whatsoever about the duck down. Saved a bunch of cash and the quilt meets the specifications I needed exactly. The 20 degree wide packs down small, can squeeze two underneath it in a cold pinch and is so comfortable. If my apartment was 40 degrees at night I'd use it on my bed. I only have one regret, the years and cash I've spent with junk bags from the big names. Anyone that's looking for a quilt I'll be pointing to EE. Nice work.
CanUK Walker
22nd Aug 2014
Quality and Comfort
This is my second Revelation purchase. I bought one for my wife last year and she loved it. I needed a new 20F rated sleeping system this spring for ultralight backpacking and this does the job nicely. It is comfortable and compact and the workmanship seems of high quality. This is an excellent buy in my judgement (and I have bought many sleeping bags over the years). Delivery time was significantly shorter than estimated. As I am 6'3" I appreciate the sizing options.
just as promised
My review is incomplete because I haven't used it yet, but it arrived within a couple of weeks and seems to be of excellent quality and perfect in every way. I got a Revelation that is for zero degrees and I have high expectations that it will be warm enough. I will need to add to my review after the cold temperatures.
this might be the nicest piece of gear I own
Lightweight, compactible, plenty warm when you want it to be but versatile enough for summer camping. I slept with a 30-degree bag in 65-degree weather and found I could arrange it so I could sleep without breaking into a sweat. It also happens to be beautiful.
Top quality, awesome gear
Haven't yet had an opportunity to test the quilt in battle (highs of 95, heat index of 105 lately in N Fla), but I can say that the quality of design and workmanship is top notch...Western Mountaineering levels of craftsmanship. I love the 10d Charcoal fabric (the quilt is semi-translucent). I am 6'1", 220 lbs side sleeper and the Reg/Wide is the perfect size. I plan to use this extensively this season...if it works well, I may consider retiring my trusty WM Megalite for a 10* Enigma.
Great!
I'm never going back to a sleeping bag. Loved it. Super light, super comfortable, super warm but not hot. I flop around a lot in my sleep. With a sleeping bag, I always ended up in some sort of twisted knot. Now, I can move in my sleep.
40° Revelation is super!
I ordered a 40° Revelation with the 850 fill and got it in early spring in time to try it out on some chilly nights down close to its rating. It performed great, I'm sold on quilts at least for not-too-chilly temperatures. I liked it so much I ordered another one, a 30° Revelation with duck down which I won't get to try out until fall. The quality and worksmanship on both is excellent!
Best thing since sliced bread!
I have only used the product a dozen times but I am very pleased with it. Looks good, well built, and very versatile. It works very well as a down quilt with my hammock. Customer service is excellent. I purchased the 40 degree quilt. It is very light and keeps me warm. I have used it on three weekend trips so far and have had no issues at all. I would highly recommend this product.Takes awhile to get your product so plan ahead, I think mine arrived in a little over 3 weeks.
Good product and good customer service, but...
I recently used my revelation on a 3 day, 2 night light-ultralight backpacking trip, as well as a couple other times in the past. The weather was fair and the nights got down to around 40 degrees F. The trip was in the Pacific North West. Customer service was wonderful. I had a couple questions about the item before I bought it and I always received a reply within a day. They also got the quilt to me early and free of charge because I had a trip I specifically wanted to use it for. The item itself arrived early (like I said above) and the package was in good condition. Unfortunately there was already down leaking out of the fabric. I do not know the technical term for this, but the puffy stuff was poking out in several places throughout the quilt, and this right out of the shipping box. I did choose to go with the 10D outside fabric however, so it might just be because of that. I cannot imagine that they would use fabric that was not down proof though so I'm not sure what happened. Luckily it's a very small amount of down, and if I'm extra careful I don't think it'll be a problem. As for my color choices, the item arrived with charcoal fabric instead of black. Really not a big deal considering they made the item ahead of schedule for me. I'll reference the above mentioned trip for my technical review of the item. Besides the leaking down, quilt is awesome. I sleep in a bivy sack and in about 40 degree F weather I was super warm. The zippers and snap tabs for the foot box and sides work great, as well as the tension strings along the top and bottom. I chose to not even zip or tighten them for this trip and I was very snug. The second night I was even too warm and as a result was a little uncomfortable, but that's more of the bivy's fault. This quilt is great as far as warmth and weight. I'd like to note however that the tension strings at the bottom are a little annoying. They used 2 mini draw-cord tension things at the bottom, instead of one medium sized, like at the top. This makes it really annoying to adjust, especially when your half asleep. Overall I'm pretty happy with this product and the company in general. I'd really like to give them 5 stars but the leaking down is a big let-down (pun intended). i feel like that sort of flaw is a big deal for a down quilt, especially when it costs this much. I realize however that this is an ultralight item and as such does not have the durability of other heavier items. I personally feel like 4 stars is a little generous for an already leaking quilt but 3 stars is definitely to low. If your still reading this review just know I'd have given this a 3.5 if possible but I am feeling generous and settled with a 4 instead. I do recommend quilts to friends and family all the time and I'd probably still recommend this company. Customer Service: 5 stars Item Quality: 3 stars Durability: 3 stars Weight to Warmth Ratio: 4 stars Overall Personal Score: 3.5 stars
Erik Dilling
11th Jun 2014
Looks and feels great
I have only slept in this quilt 5x but am very pleased with it. It is very comfortable. The features such as adjustable footbox, pad straps, snaps around shoulders all work well and add to the versatility of the quilt. Packs up small and light. I am 6' and have the long bag which is plenty of room. 30 deg bag is toasty when I slept in 35 deg night.
Great looking warm, light versitile quilt
I'm really happy with my new quilt. It's very light and compressible and looks great! I got the straps connected to my sleeping pad very easily and it stayed connected all night. On May 30th, I used my quilt in the Sierra Nevada's at about 7,000 feet elevation and temperatures seemed to have dipped into the mid/upper 30s at night and my core stayed nice and warm. I wasn't wearing socks to see if feet would get uncomfortably cold and they didn't quite get there. I now know that if I'm going to be sleeping in the low 30's or 20's I will need a good base layer with this quilt.
Mattias Almén
10th Jun 2014
Great Quilt!
Nice craftmanship, light and warm. Easy to compress and lofts up nicley.
Wait there is a quilt in this box?
This quilt is so light! I bought it for my wife and she loves it. We've had a couple overnights so far in low to mid 40's. No complaints. Overall good quality and great price. Color is sweet too! I'm sure I'll have my own soon.
First quilt I have bought and I love it!
First off, as everyone on the internet states, the customer service is outstanding. They were very quick to respond and very helpful. The bag is great. I am a guy, 5'8" and 160 lbs. I am a side sleeper and I toss and turn at night. I decided to get a wide, long 800 fill revelation. I think the sizing is about right. The bag packs down to a really small size. If I could do it again (and with the amazing return policy I could exchange it but it is not worth it to me) I would get a different color. I usually like to get black items so if they get stains they do not show up as much. I got the charcoal and I am sure that if I get a stain on the bag it will show up. Get the quilt. It is amazing.
Kelly Kading
3rd Jun 2014
Great product, Great price
I have owned a Revelation, Prodigy, and Enigma. All quilts have kept me warm about 5 degrees lower than the recommended minimum. Even my fiancee, who is a cold sleeper, finds these quilts to be warm and toasty. I can combine my 50 degree Prodigy with my 20 degree Revelation for a system that keeps me warm well below 0 degrees and weighs less than 2.5lbs! Amazing! The durability and craftsmanship is top notch! Tim makes an amazing product that is only rivaled by his premiere customer service! I have never had to wait long for a response from Tim, he really cares about giving his customer's the best product their money can buy. Thank you Enlightened Equipment and thank you Tim!
initial review, field use will come later
I recieved my Revelation 20° 750 duck down quilt within a month of my order. The staff was very nice and worked with me on my sizing. I opted for the 20D. The quilt stuffs down really easy. It is light for a 20° Quilt of its size. I love the colors I picked. Olive on the outside with charcoal 20D trim and charcoal on the inside. The quilt is warm. I mean really, really warm. My 20° synthetic mummybag isn't even close to the warmth this quilt has. I'd bet this quilt would keep me warm at temps below 20°. I would highly recommend this product and this company. I'll be ordering a lighter quilt for summer camping from them soon.
Great Product and Happy with My Purchase
Bought a 10 degree Revelation wide and long for myself and one for my son and used them for the first time this past weekend for a Philmont shakedown in the Shenandoah Valley. Stayed warm, slept well and packing was a breeze. Since I am a side sleeper, I probably would have opted for an extra wide if I had to do it over again. Great value and would highly recommend to a friend.
Value AND Performance
Ordered my 30 degree Revelation 750 (short/regular width) bag about as late as possible before a backpacking trip. It shipped out less than two weeks later and arrived in perfect condition. I opted to use only the straps to secure it to the sleeping pad on one side and leave it open as a blanket. The quilt performed flawlessly and I'm looking forward to using it in colder weather later this year and reporting back on its performance then. I will definitely be recommending Enlightened Equipment to all of my friends who backpack as the products perform well, are priced significantly more reasonably than other well-known cottage companies , and the customer service is outstanding!
Paul Krieger
28th May 2014
Awesome Quilt, Awesome Sevice
I could not be happier with my purchase of the Revelation TQ. Quality is top notch, These people are truly masters of their trade. But what is even better is there customer service. I had ordered an UQ from a different cottage industry company that never showed up , and they were unresponsive to my emails and calls, ugh. Still hasn't showed. I had a hike planned, all the gear except the UQ . I emailed enlightened equipment and told them my situation .they asked when I needed it by, which was about 10 days and said they could do it by then. I placed my order and they had it to me as promised, no extra charge or extra freight. It showed up on time and again another piece of excellent equipment. Have used on 3 hikes since it got the gear and am totally happy with the product. I work in a customer service industry myself for 29 years and am not easily impressed but these guys went above and beyond to take care of me. You will not be disappointed with their product or service. They made an old backpacker very happy.
Revelation Review
I bought this product after seeing a review of it on an ultralight backpacking website. I am extremely pleased with the purchase. Comparable quilts that meet my requirements were at least twice the price. I have never had a down-filled sleeping bag before, and my first experience sleeping with it was amazing. I can't believe how warm and cozy you feel without the weight of a blanket pressing against you. At first it feels almost alien, but you quickly grow fond of the feeling. Stiching is great, and the quality of the material seems very suitable for a lightweight backpacker. I ordered mine x-wide so that I could cuddle up with my lady inside, and there is plenty of space for 2 slender adults with it all buttoned and zipped. When opened up fully it makes a great blanket that is easy to ventilate. It is super light and insulates like a dream. It packs down so small that still boggles my mind. I was suprised by the pleasant aroma of the quilt, as I suspected that the down fill would have an unpleasant odor of some kind. I ordered mine with 10D fabric, because of the weight savings. I am a bit wary of damaging it because it feels so delicate, but only time will tell if it will stand up to thorough use. The only cons worth considering are that the zipper seems to be a little cheap. Probably for the weight savings, but I would prefer something that seems like it will hold up a little longer even if it means compromising weight. And as I mentioned before, the 10D material seems so thin that I am very wary of damaging it. But with proper care this shouldn't become a problem for me (fingers crossed). If you don't mind the wait (mine arrived in about 4 weeks), I'd highly recommend getting your own.
William Vogel
27th May 2014
Incredible Caftsmanship; Incredibly Warm
Just got this quilt a few weeks ago and have used it on two backpacking trips thus far. It's warmth to weight ratio is amazing. It feels so light and packs down incredibly well, but has lot of loft when it's out of the bag. It kept me warm and comfortable on multiple nights. It has a great design with it's baffle system. No weak spots at all. EE was able to find a color fabric that they did not have online to use on my quilt. Absolutely fantastic customer service. I know that I will be using this quilt for many years to come. THANK YOU GUYS! Great product!!
high end stuff
Best gear ever. Light as a - well yes! - feather, heat regulation no problems here. The fabric is smooth on the skin, not as sweaty as other products. Look through it towards a lamp and you can see where the down needs more distribution. Traditional europe has its lesson to learn. A 1 pruduct made in USA Well done enlightened ones
Add a Review